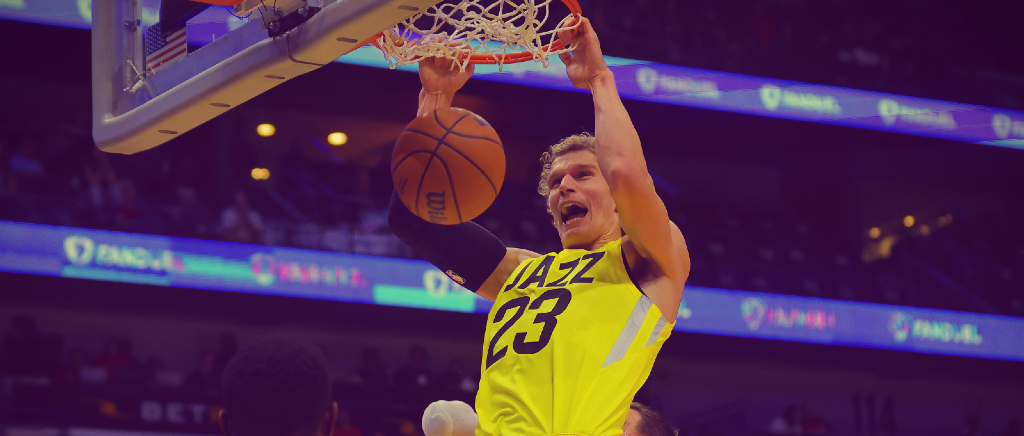 Part of what makes international basketball so great is getting the chance to watch players who may not be known for being among the NBA's elite elevate their game when national pride is on the line. Group E at the 2023 FIBA World Cup possesses a number of dudes for whom that can apply, and as a result, there's a real chance that all six group play games can be competitive and compelling.
The favorites in the group are the Australians, although they are going to face a very, very difficult test in their hopes to top the group via the Germans. (The Aussies, it must be said, have the fourth-best odds in the entire tournament to win the World Cup.) Finland and Japan round out the group as sizable underdogs to advance. Here's how the odds in this group break down (via DraftKings).
Australia -175
Germany +175
Finland +1800
Japan +3500
Below, we'll look at most notable players to watch, the biggest game, and the entire schedule for this group.
Players to Watch
Josh Giddey (Australia): International basketball happens so fast that being able to process things quickly is crucial. Fortunately for Australia, Giddey thinks through the game as well as anyone, and has more than enough size to be able to hold up against physical defenses. He helped the Boomers beat France in a pre-World Cup exhibition, and is primed to make a huge splash in his first major international tournament with the team.
Patty Mills (Australia): On the other side of the age spectrum for Australia is Mills, who has been one of the faces in Australian basketball for years and finally helped the team get over the hump and pick up a medal in Tokyo. Mills has always elevated his game for the Aussies whenever he's taken the floor for them, and even though he's in the final years of his NBA career, his ability to provide a spark on offense and leadership/toughness have been crucial for the national team.
Lauri Markkanen (Finland): It's not exactly a stretch to say that Finland's basketball program lacks the firepower of Australia and Germany. Any chance they do have of navigating a very tricky group revolves around Markkanen, the All-Star center for the Utah Jazz whose presence changes everything for the Fins. Here's some proof: The team played a pair of hard-fought exhibition games before the World Cup against Lithuania and split a pair of close games where Markkanen had 24 points in one game and 32 in the other. Then, he rested against a Kristaps Porzingis-less Latvia team and watched as Finland lost, 94-57.
Franz Wagner (Germany): Wagner has turned into one of NBA Twitter's favorite players, as the heady forward for the Orlando Magic is arguably the main reason where there's optimism surrounding the team long-term. Despite that, the Magic's struggles during his time in Orlando have meant that he hasn't really broken through, but his ability to contribute to winning and his comfort as both a primary option and a supporting man should translate very well to the international game. When the going gets tough for a German team that medaled at EuroBasket this year, look for Wagner and the next guy on this list to take over games.
Dennis Schroder (Germany): Schroder's had a very, very interesting NBA career. One thing he's usually been pretty good at, however, is finding that extra gear and embracing his role as the top option for Germany's national side. He was an all-tournament selection at EuroBasket last year and was legitimately excellent as he led Germany to a bronze, its first international medal since the EuroBasket in 2005. Now, he'll look to do the same thing for the Germans as they look to medal at the World Cup for the first time since 2002.
Schedule/TV Info (all times EST)
Aug. 25
Finland vs. Australia, 4:00 a.m., ESPN+
Germany vs. Japan, 8:00 a.m., ESPN+
Aug. 27
Australia vs. Germany, 4:30 a.m., ESPN+
Japan vs. Finland, 8:00 a.m., ESPN+
Aug. 29
Germany vs. Finland, 3:30 a.m., ESPN+
Australia vs. Japan, 7:00 a.m., ESPN+
Game to Watch
Australia vs. Germany: Despite being in a golden age of its basketball program for some time, Australia had never medaled in the Olympics or the World Cup until the Tokyo Olympics in 2021. As such, they're the favorites to make it out of this group, but they're going to have to get past a German squad that has a ton of NBA talent, came in eighth in Tokyo, and gave the Americans all they could handle in a pre-World Cup tune-up before Anthony Edwards and Tyrese Haliburton took the game over. This very easily can be the game that determines which team ends up winning the group, but even beyond that, this should just be a really fun basketball game to watch, one loaded with NBA talent. Just maybe catch the replay if you're in the U.S., as it starts quite early.