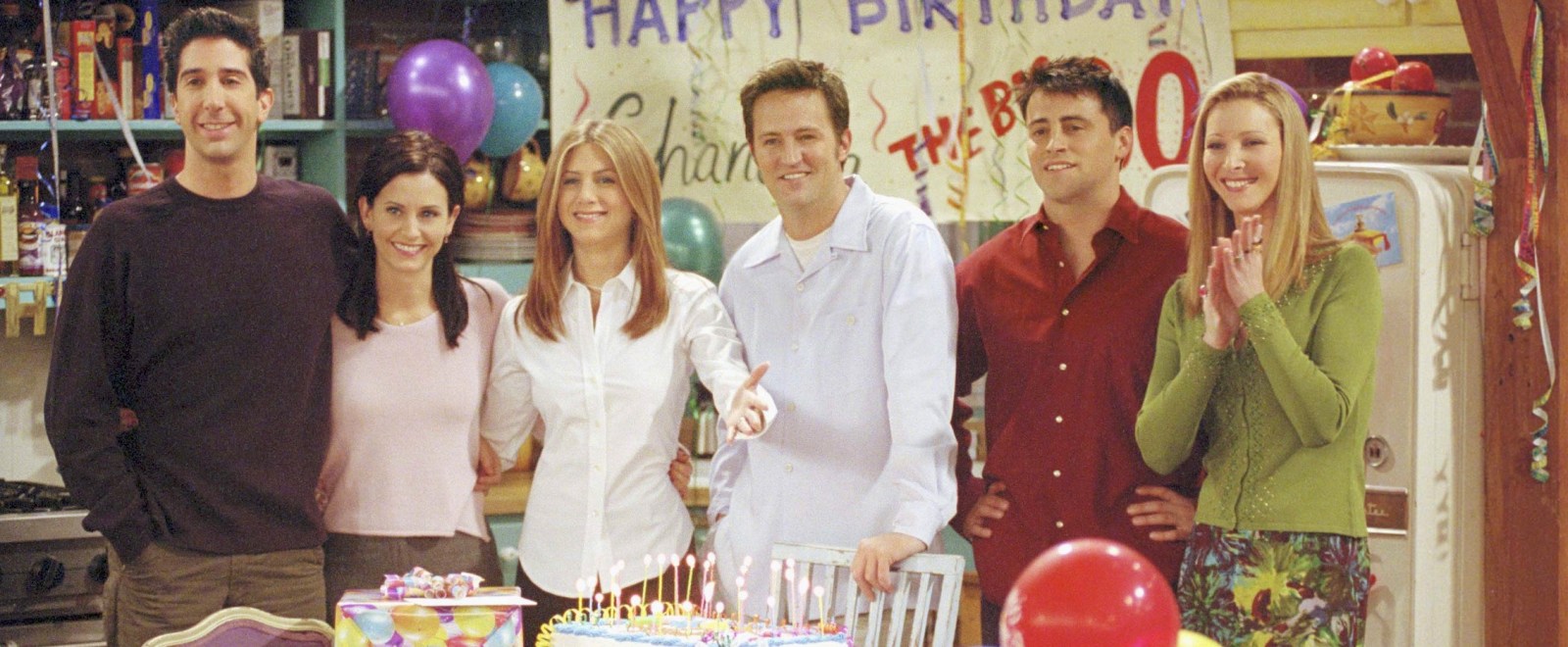 Friends was still one of the biggest shows on TV in season seven, but behind the scenes, the cast was over it.
Patty Lin wrote for one season of the NBC sitcom. In her memoir End Credits: How I Broke Up with Hollywood, she shared that the stars, including Jennifer Aniston, Courteney Cox, Lisa Kudrow, Matt LeBlanc, Matthew Perry, and David Schwimmer, "seemed unhappy to be chained to a tired old show when they could be branching out." (Schwimmer couldn't even blame the monkey.)
Lin accused the cast of "deliberately" sabotaging jokes. "They all knew how to get a laugh, but if they didn't like a joke, they seemed to deliberately tank it, knowing we'd rewrite it. Dozens of good jokes would get thrown out just because one of them had mumbled the line through a mouthful of bacon," she wrote. "Seeing themselves as guardians of their characters, they often argued that they would never do or say such-and-such. That was occasionally helpful, but overall, these sessions had a dire, aggressive quality that lacked all the levity you'd expect from the making of a sitcom."
Lin also wrote about being the only person of color on the writing staff for Friends, a famously white show. "In all of my fears about the new job, I never predicted one of the challenges I would face was that the Friends writing staff was cliquey, more so than at any other show I would work on," she said. "They reminded me of the preppy rich kids in my high school who shopped at Abercrombie & Fitch and drove brand-new convertibles."
End Credits: How I Broke Up with Hollywood comes out on August 29th.
(Via Time)