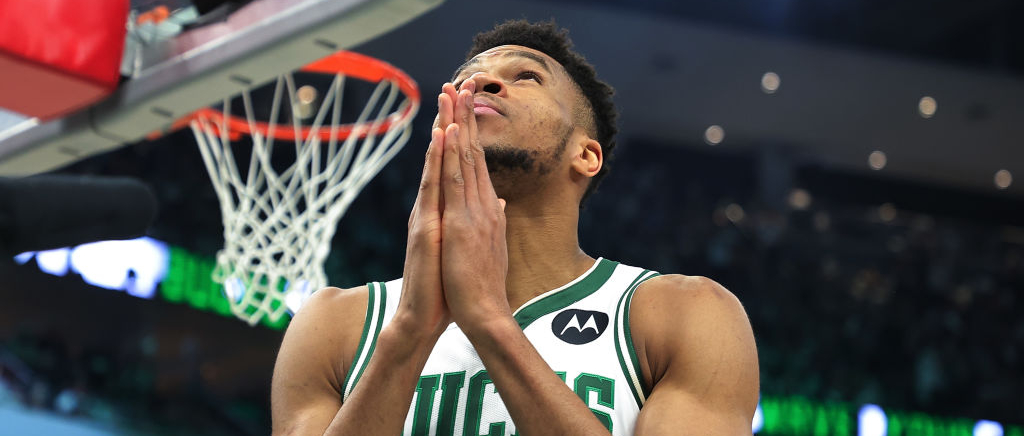 September has the potential to be a very big month for the Milwaukee Bucks. Once it rolls around, Giannis Antetokounmpo will be eligible to sign a maximum contract extension with the team before he enters the final years of his deal — currently, Antetokounmpo is under contract for 2024-25 with a player option for 2025-26.
The Bucks have gone through extension talks with Antetokounmpo in the past, so even though there's been a slight change in ownership, the team's brass understands how to navigate these potentially bumpy waters. Part of what makes this so tricky revolves around quotes that Antetokounmpo gave to Tania Ganguli of the New York Times, as the former NBA MVP explained that there is a scenario where he will not sign a new deal with the team.
"The real question's not going to be this year — numbers-wise it doesn't make sense," Antetokounmpo said. "But next year, next summer it would make more sense for both parties. Even then, I don't know."

He added: "I would not be the best version of myself if I don't know that everybody's on the same page, everybody's going for a championship, everybody's going to sacrifice time away from their family like I do. And if I don't feel that, I'm not signing."
This isn't a totally new stance by Antetokounmpo, as he said prior to signing his current deal in 2020 that his top priority is for everyone in Milwaukee to be "fighting for the same thing … which is to be a champion."
It's worth noting that this does not necessarily mean that Antetokounmpo would want to become an unrestricted free agent or even try to push his way to another team. He's spoken in the past about how discussed retiring with the Bucks prior to signing his current deal, and he's made very clear that he has a number of interests beyond basketball. The simplest answer is usually the correct one in these situations, so the most likely outcome is that he'll just end up signing a new deal, but we'll see what ends up happening when next summer rolls around.