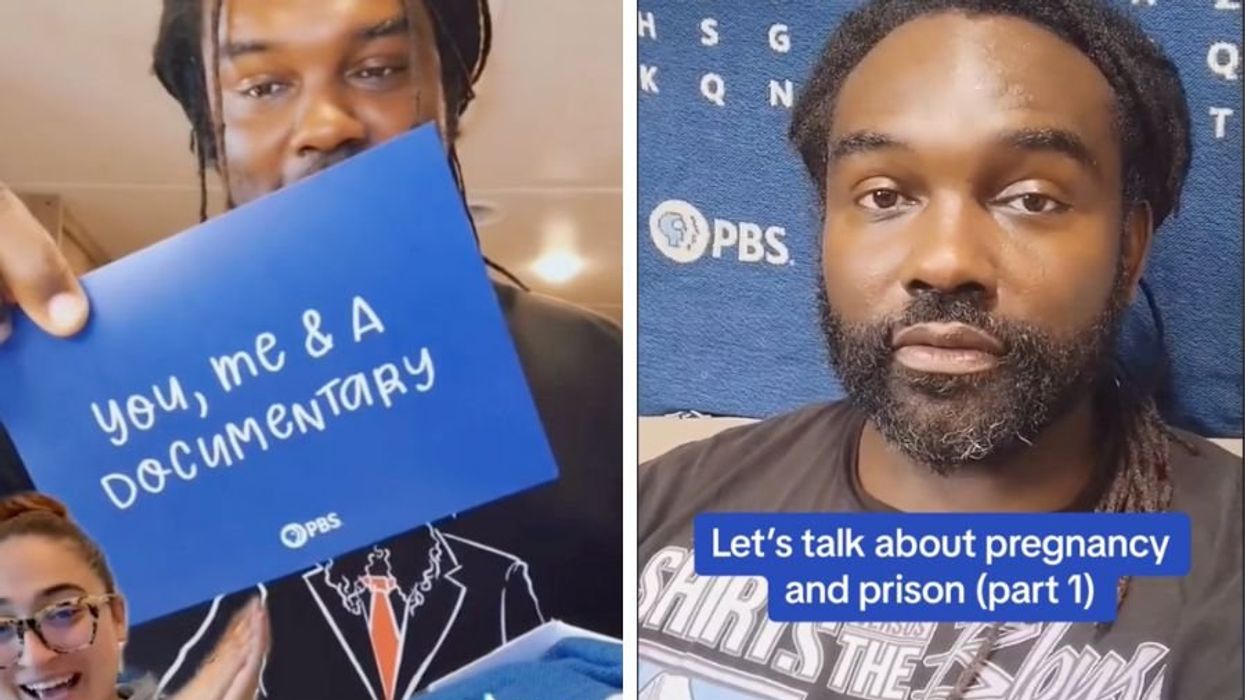 Sometimes you see someone and know they've got a gift. It's not always something you can put your finger on, but you know there's something special about them and you want them to succeed. That's basically what happened to Levert The Bassman thousands, if not millions, of times on TikTok.
Levert, who starts every video with his signature cheery, "Hey good morning!" has been spending his time making education videos on the social media platform. Without fail, on nearly every single video, multiple commenters tag PBS and ask them to give him his own show. Something about his voice is calm and soothing, yet possesses an authority that makes people want to stop and listen.
He's made videos on a plethora of historical topics, and after multiple requests, he's even read children's books. People have been virtually pitching Levert to PBS to become the next "Reading Rainbow" host.
---
All you have to do is take a cruise through his comment section and you'll see people saying he's the next LeVar Burton. The internet has declared Levert a star even if PBS hasn't made him the host of "Reading Rainbow" or created an entirely new show just for him. But if you think his fans' pleas were for naught, you'd be wrong.
Social media is a powerful tool, and PBS reacted like any curious person or brand who got tagged a million times. They went to check him out. It didn't take long for the Public Broadcasting Station to see that the fans of Levert just might be on to something. PBS decided to partner with Levert and it all started with a box that contained a blanket and a postcard that read, "you, me & a documentary," back in February 2023.
@pbs

#stitch with @levertthebassman #greenscreen run to his page. We dare you to watch his videos and not smile, it's impossible. #package #unboxing #pbs #blanket
The package seemed innocent enough, like a small token of acknowledgment, but PBS had something a little bigger in store. Nothing had really changed on Levert's page until months later when one of his videos popped up on the PBS TikTok page in a playlist they have labeled, "Learn with Levert."
Talk about people freaking out! So many commenters were so excited for Levert and the potential opportunities that could come for him. He's made multiple videos in his partnership with PBS, but that doesn't stop people from encouraging the station to give him his own show on television. Everyone still seems to be holding out for a "Reading Rainbow" reboot and who better to give it to them than Levert.
That catchy theme song could become future generations' childhood earworm and I, for one, don't think that would be a bad thing. Since the time frame between Levert getting the package and his audience finding out about his partnership with PBS was nearly six months long, it's highly unlikely a show announcement would happen so soon. All anyone can do is wait. Shows take time to come together, but there's no doubt that anything PBS might make with Levert as their host would be worth the wait.
@pbs

Lets take a little dive into the history of pregnancy, women, and prisons. Like for part two. @LevertTheBassman #PBSFilmFest #history #levertthebassman #prison #womeninprison