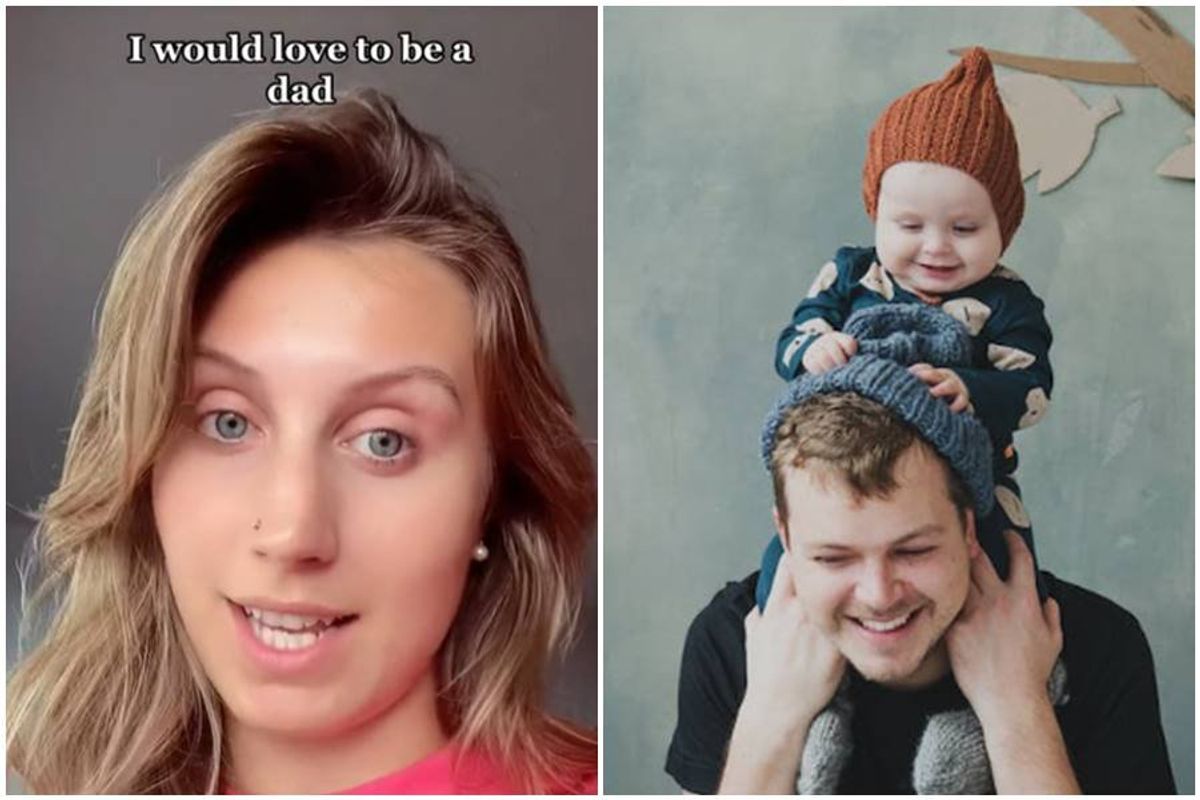 Bree, a 25-year-old woman in Canada, has gone viral on TikTok for a video explaining the unique reason why she will never have children. She doesn't want to be a mother and would only have children if she could be the father because they get to be the "cool parent."
Her ideas about family resonated with many women who believe there are a lot of fathers who don't carry their own weight. Even though families are becoming more egalitarian, women are still regarded as the default parent in most relationships.
---
"I would love to be a parent. I would love to be a dad. I don't get that choice—I would have to be a mother—and there is no way in hell I would ever wanna be a mother," Bree said in a TikTok video.
"I don't want the responsibility of being a mother. I want to be the cool parent, I want to have as little responsibility as possible, and mothers don't get that," she continued. Bree's ideas about family stem from her upbringing. "After seeing all the unappreciated invisible effort my mother puts in for us, I could not imagine that being my life!" she wrote in the comments.
"Saving this answer for the next time I am asked that. Thanks," Bianca P wrote in the comments.
A recent Pew Research study found that in 2022, 29% of marriages were "egalitarian," with husbands and wives each contributing roughly half of the couple's combined earnings. However, women still bore the brunt of the domestic workload, spending more than double the amount of time on housework than their husbands and two hours more per week on caregiving.