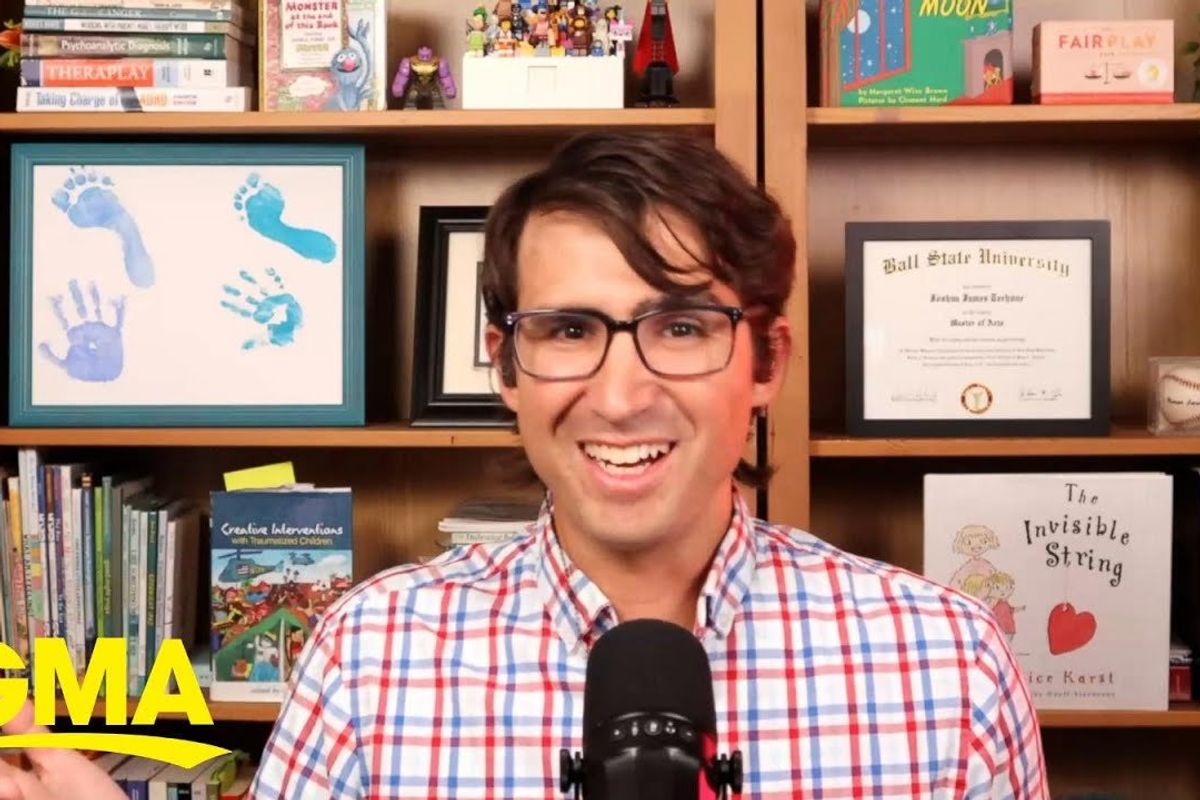 Being a parent is both oddly unique and similar for all who embark on that life journey. You're in a state of constant worry that you're messing up in one way or another, while simultaneously knowing that you're doing your best to raise good humans. Not everyone can be an expert in child development, and that doesn't mean they're doing anything wrong.
But when you've got the inside scoop from someone who does have a deep understanding of child development, you pay attention. A child therapist has shared a list of things that he never does while playing with his children. Even if you have this insider knowledge, a refresher like this one can be helpful.
Joshua Terhune is a child therapist and father of two who keeps his list of "don'ts" in mind when engaging in child-led play with his children. Here are five things he says he avoids while playing:
---
1. Asking questions while playing with his kids
Terhune explains that asking questions brings children out of the moment and forces them to perform instead of play organically.
2. Commanding or demanding a behavior change
The therapist explains that commanding or demanding a change in behaviors can raise the tension between child and parent. Instead, he attempts to ignore or redirect unwanted behaviors from his children.
3. Criticizing or judging their play
This involves not commenting on how much he likes a drawing or what they've built and focusing instead on the process they've used. Terhune says praising something as good means that you also have the power to say something is bad, which could deter the child from doing things for their own enjoyment instead focusing on what will make the parent happy.
4. Using sarcasm or mockery
He explains how using sarcasm or teasing can hurt children's feelings and "stifle their spirit." Terhune explains, "they have very, very, very little time when they feel in control," so play is where they're in charge and can feel a sense of control over their lives.
5. Allowing distractions to enter play
Terhune says he uses child-led playtime for mutual enjoyment of time together without the distractions of screens. The father of two says that having a screen present can break the immersion in play, so he avoids it as much as possible.
You can get even more detail from his interview below with Good Morning America: