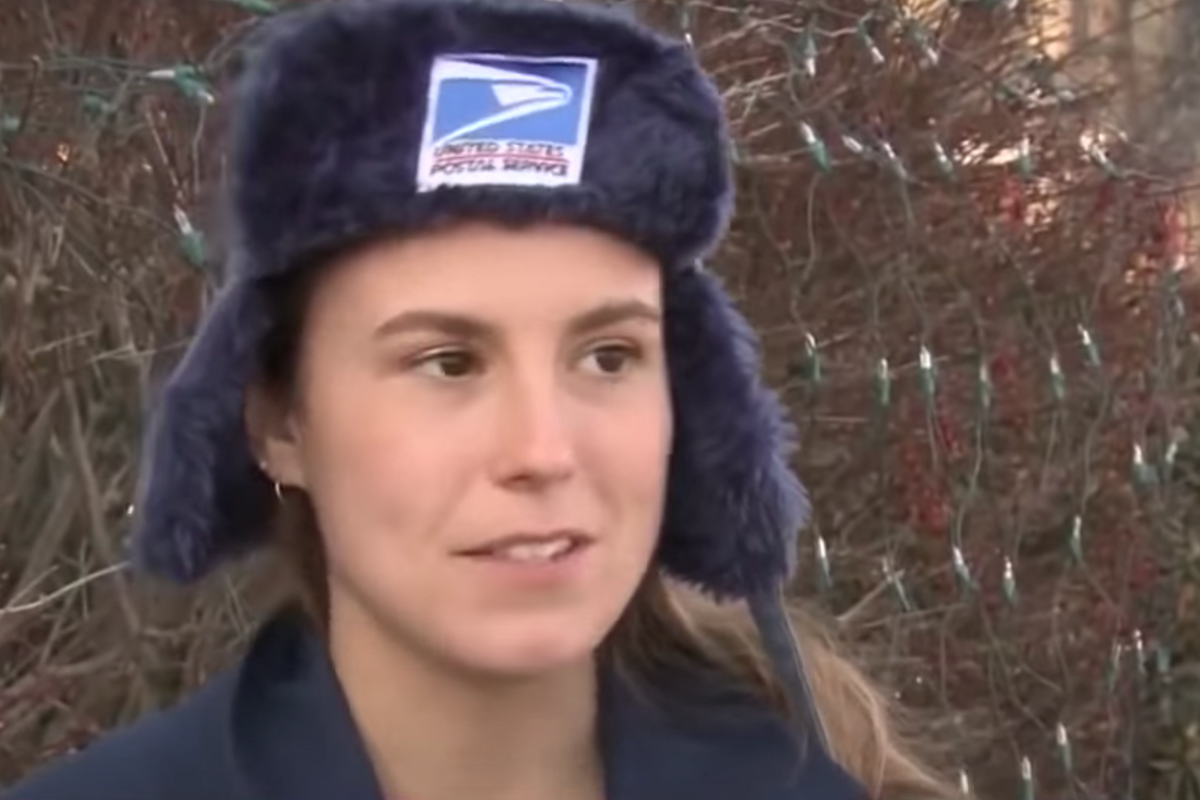 Kayla Berridge had been walking her normal 9-mile delivery route in Newmarket, a small town in New Hampshire, when she noticed something unusual.
The mail she had been delivering continued to pile up over a matter of days at one resident's home. The resident was an elderly woman in her 80s, and would occasionally share a chat with Berridge, according to CNN.
Berridge told CNN that after noticing the unattended mail pile, she got "a little concerned."
"I just had this gut feeling and wanted to make sure," Berridge told WMUR 9 News, explaining that "most people put a hold in if they're not there, so when people pick up their mail every day, you start to notice their habits." Not to mention, the woman's car was still in the driveway.
Berridge followed her instincts and called the local police department for a wellness check, and in the process saved the elderly woman's life.
---
CNN reported that officers found the woman trapped on her bedroom floor under heavy artwork and frames. The theory is she tried to use her bed for support, and in the process these items on the bed fell onto her, pinning her down for three full days. Though she was suffering from hypothermia and dehydration, Police Lt. Wayne Stevens confirmed she was stable and recovering.
I can only imagine the agony and fear this poor woman was in, lying in the cold and not knowing if help would come. Luckily, help was on the way, and this story has a happy ending.
In this instance, the familiarity that comes from living in a small town really paid off. "Everyone has each other's backs," Berridge told CNN.
But Officer Stevens wanted to give credit where credit was due. He agreed that Berridge's quick thinking was "part of being a letter carrier in a small town," he added that her actions were "taking your job to the next level."
While wellness or welfare checks have historically been associated with the elderly, they are seen as an equally "critical tool" for the safety of many young people as well, especially with the "rise of suicide rates among adolescents and young adults."
An example of this is when "Saturday Night Live" star Pete Davidson received a wellness check back in 2018. The comedian posted an alarming message to Instagram, saying "I really don't want to be on this Earth anymore. I actually don't know how much longer I can last." This was after breaking off his engagement with Ariana Grande.
Though it certainly didn't happen in a small town, the interconnectedness of social media helped raise some red flags and prompted authorities to make a visit.
If there's anything to make you question someone's well-being, it's better to be safe than sorry.
This article originally appeared on 02.02.22