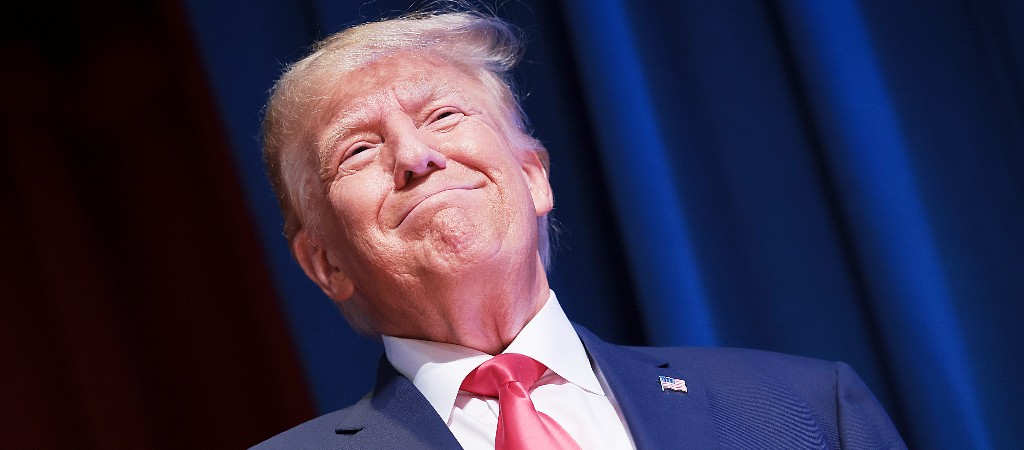 After Donald Trump's mughshot finally arrived to the delight of many, right-wingers on social media quickly attempted to shift the narrative by claiming that Trump's arrest actually makes him a badass "gangsta" like Tupac Shakur. MAGA world really went for it, and Fox News didn't hesitate to join in.
While appearing on the latest episode of The Ingraham Angle, Fox News contributor Raymond Arroyo claimed that he's been getting word from the streets that Trump has assumed a bold new outlaw persona.
"That mugshot situates Trump in a cultural context that I'm not sure his enemies may have anticipated," Arroyo said. "Now he joins Frank Sinatra, he joins Elvis Presley, he joins Johnny Cash, and Tupac Shakur."
Arroya didn't stop there as he claimed to have heard from a "Black lady" that Trump has "cred" now. It's a miracle Arroyo didn't say the former president is jiggy with it. The bomb dot com, as the young bloods are often saying.
Via Mediaite:
"He is now seen by nonpolitical folks as a rebel, an outsider with swagger, and as one Black lady I spoke with earlier today here in New Orleans said, 'Trump's a gangsta', and that means he has cred among a new block of voters that perhaps have never given him a serious look and now they are looking again. This is interesting what's happened here."
Of course, Trump couldn't help but lock down his gangsta persona by spending the weekend talking about golf and complaining that he can't golf in other countries where there are more golf courses that he likes. He's straight outta Compton.
(Via Mediaite)