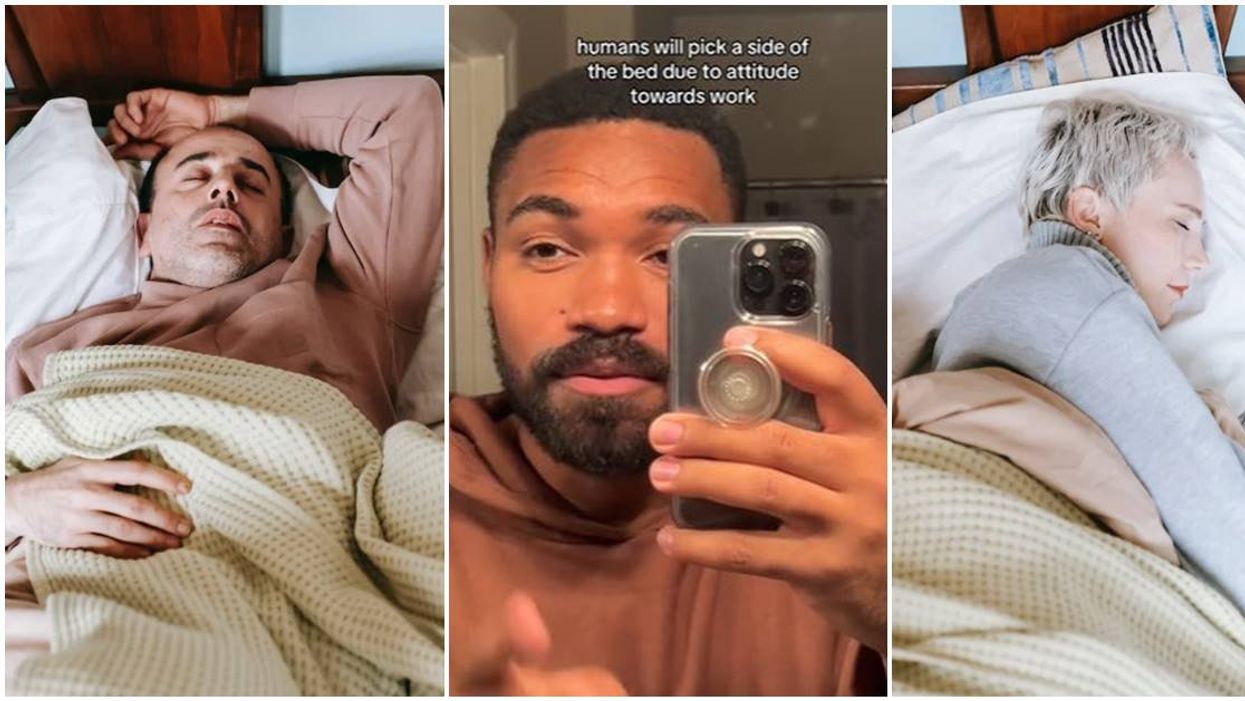 Jordan Howlett recently blew people's minds with a TikTok video where he explained why you could learn a lot about a person based on the side of the bed they prefer. Jordan is a popular TikTok creator with nearly 11 million followers who shares candid monologues, reactions, stories, life hacks and intriguing fast food secrets.
His video was a response to TikTok users Angelina & Skyler, who confessed they don't usually pick a side of the bed.
(FYI: Your side is determined from the perspective of laying in bed. For example, sleeping on the left side means that your partner would sleep to your right.)
Howlett responded to their video by explaining why the side you choose is so important. "Psychologically speaking, humans will pick a side of the bed due to attitude towards work, personality and income," he says.
---
"People who sleep on the left side of the bed psychologically have a more positive outlook on life, they can deal with heavy workloads, they're not easily phased by stressful days and they're calmer in a crisis than [their] counterpart," he continues. "And they're more confident."
"People who sleep on the right side of the bed earn more money, have a less positive outlook on life, but are more prepared for worst-case scenarios than their counterparts," Jordan said. Jordan ends his video with a final fact: "Also, people who are claustrophobic naturally choose to sleep near the wall."
Although Howlett didn't cite any specific data, his points are perfectly aligned with current research on the topic. It appears he may have taken his facts from sleep expert Hope Bastine. Recently, Bastine told Cosmopolitan that folks who sleep on the left side are more optimistic than their grumpier, right-side counterparts.
"According to research, people who sleep on the left are likely to be more cheerful than their right-side counterparts," Bastine said. "A positive outlook allows lefties to be more capable at dealing with a heavy workload, which means they're not as easily phased by a stressful day. Those who sleep on the left believe they are calmer than their partner in a crisis and are more confident in general."