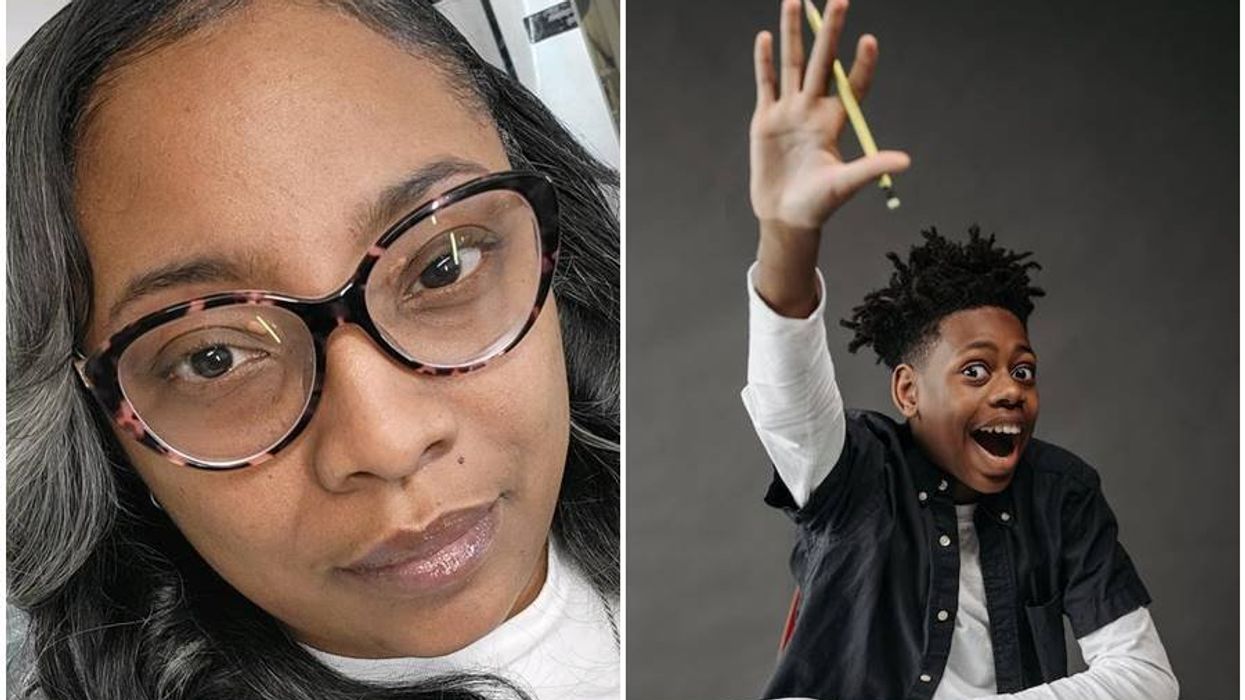 The beginning of the school year is a time of positive anticipation for many students and their parents as they look towards what they hope will be a great year. Maybe this year, we can learn from all of our past mistakes, grow up a bit and make it the best year ever.
Or, we can fall into the same habits and deal with the same frustrating situations until June.
To avoid the same problems she's had with her then 13-year-old son in the past, Ohio mom Nicole Jackson made a "PowerPoint presentation" of her seven things that won't be happening in the new school year, "Coz this ain't that."
---
The video went viral in July of 2022, but it resonated with parents everywhere, so it's being shared again as a pep talk for the 2023 to 2024 school year. "It doesn't matter what race, color, or creed—motherhood is the thing that unites us," Jackson, 43, tells TODAY.com.
Here are the seven things "We not gon' do [this school year], coz this ain't that."
@thicnicjack

THIS AINT THAT BACK TO SCHOOL ADDITION! #parenthood #backtoschool #denofbigboys #foryoupage #fyp #foryou
1. Faking being sick
"What we not gonna do is change up our stomach energy. You've been living on a diet of hot chips, chicken nuggets, and every popsicle and disgusting drink known to man, without one stomachache. You're not about to come to me talking about 'my stomach hurt' like you've got the intestinal tract of a geriatric Crohn's patient," Jackson begins.
2. Start sleeping in
"What we not gonna do is act like we can't wake up. You've getting up at 6:77 every morning—and yes, I said 6:77 because it's some ungodly hour that doesn't exist—asking me about some breakfast," Jackson says. "This ain't that."
3. Forget to have your clothes ready the night before
"I'm not about to have a slight heart attack trying to rush us out the door to get you on time for the bus," Jackson says. "This ain't that."
4. Run out of school supplies
"I literally just spent $75,000 making sure everything on the list was there," the mother says. "You're not about to keep losing everything."
5. Tell me about things the night before
"I'm not about to get my blood pressure up running around here to get all these supplies, find an outfit or do a project into the wee hours of the morning," Jackson says.
6. Complain about lunches
"What we not gonna do is complain about the lunches that are packed for you," Jackson notes. "I literally took you to the store and asked you if every separate item was OK, but then when I went to put it together in a lunch that's nutritious, now all of a sudden, it's trash."
7. Ask if dinner is ready
This year, Jackson warns her son to stop asking if dinner is ready "55 times" when he gets home from school. "I told you to eat the lunch that I provided, that you told me was OK, but now is trash," she says.
Jackson's video connected with teachers and parents.
"Can you please speak at every school?????" Gregisms wrote.
"Ma'am, respectfully, do you do presentations via Zoom?? Cause my boy needs this," Whitty added.
"Omg, as a teacher, can we get copies of this slide show for our students for the first day!!!" a teacher wrote.