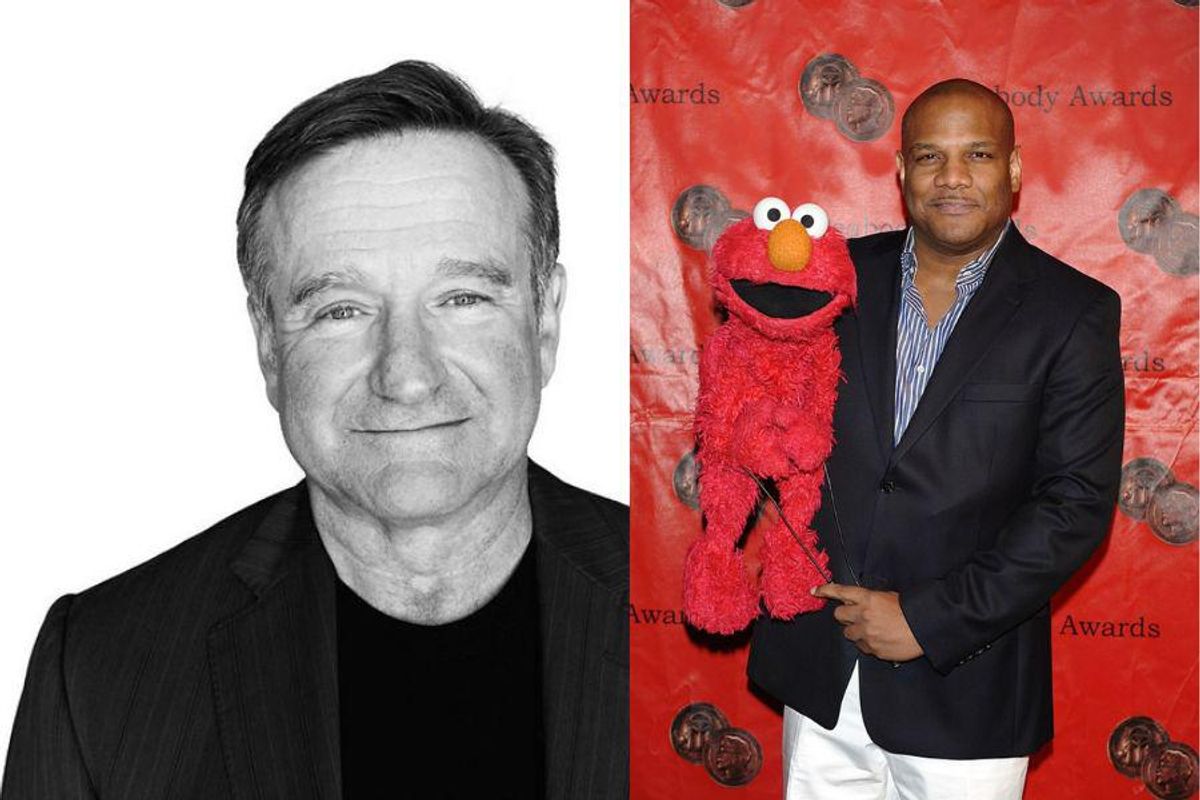 The late Robin Williams could make picking out socks funny, so pairing him with the fuzzy red monster Elmo was bound to be pure wholesome gold. Honestly, how the puppeteer, Kevin Clash, didn't completely break character and bust out laughing is a miracle. In this short outtake clip, you get to see Williams crack a few jokes in his signature style while Elmo tries desperately to keep it together.
Williams has been a household name since what seems like the beginning of time, and before his death in 2014, he would make frequent appearances on "Sesame Street." The late actor played so many roles that if you were ask 10 different people what their favorite was, you'd likely get 10 different answers. But for the kids who spent their childhoods watching PBS, they got to see him being silly with his favorite monsters and a giant yellow canary. At least I think Big Bird is a canary.
When he stopped by "Sesame Street" for the special "Big Bird's Birthday or Let Me Eat Cake" in 1991, he was there to show Elmo all of the wonderful things you could do with a stick. Williams turns the stick into a hockey stick and a baton before losing his composure and walking off camera. The entire time, Elmo looks enthralled … if puppets can look enthralled. He's definitely paying attention before slumping over at the realization that Williams goofed a line. But the actor comes back to continue the scene before Elmo slinks down inside his box after getting Williams' name wrong, which causes his human co-star to take his stick and leave.
The little blooper reel is so cute and pure that it makes you feel good for a few minutes. For an additional boost of serotonin, check out this other (perfectly executed) clip about conflict that Williams did with the two-headed monster. He certainly had a way of engaging his audience, so it makes sense that even after all of these years, he's still greatly missed.
This article originally appeared on 06.30.22