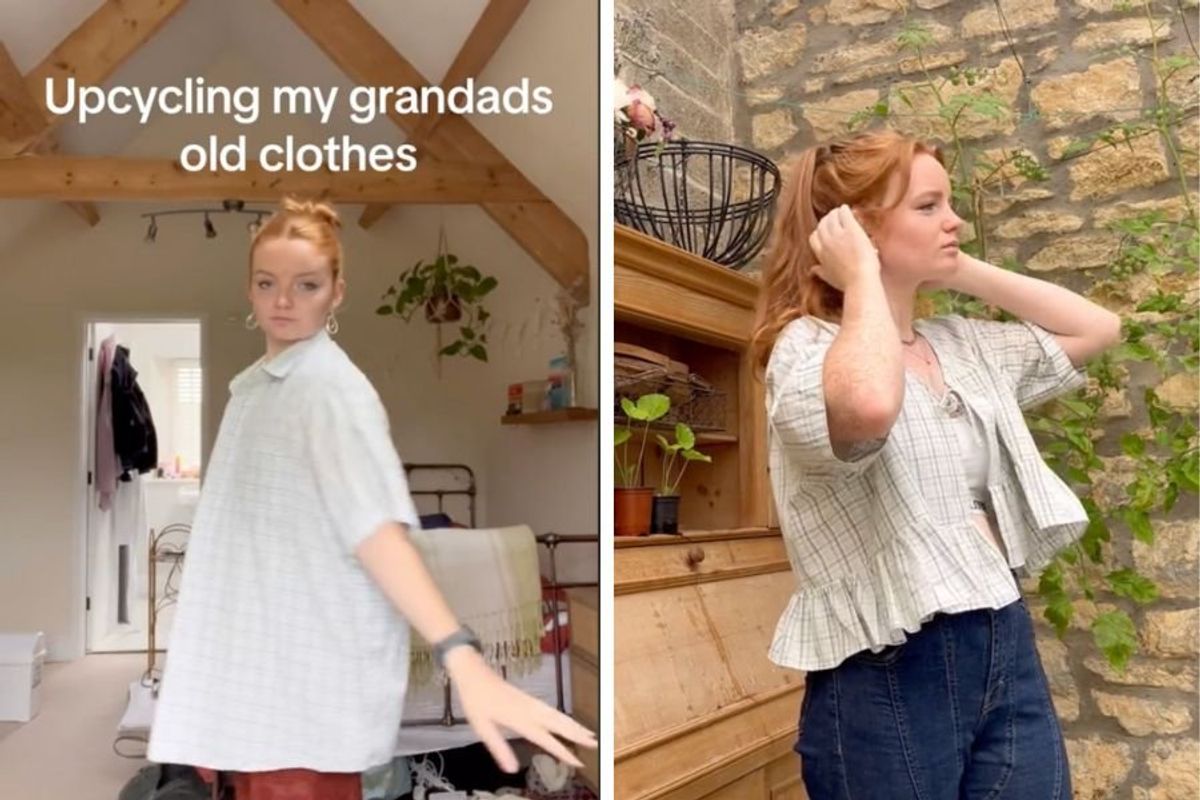 Losing a grandparent can be hard no matter your age, especially if you were particularly close with them. Sometimes holding on to some of their belongings can help bring you a bit of comfort as you remember them. For Issy Spurway, doing something fun with a bag of her late grandpa's clothes is helping to keep him close to her heart.
Instead of donating the clothes to a local shelter, Spurway figured out a way to wear them herself without looking like a grandpa. The 21-year-old is a textiles student at Loughborough University in the UK. She deconstructs her grandfather's clothing items with a seam ripper and scissors before cutting patterns she comes up with to create a completely redesigned item.
Just looking at the items, it would be nearly impossible for you to know they were once worn by an elderly man. So far she's deconstructed and upcycled over 100 items.
---
"I didn't want to throw his clothes away, so I made them into something I could wear and take a piece of him with me," Spurway explained to SWNS. "I actually think it helped with the grieving process as I know he would have loved it."
In one of the videos, Spurway makes a shirt into a cute cropped tube top with spaghetti straps, and in another, she makes a flowy blouse with a ruffled bottom. Her skills are so impressive, TikTok reached out to her to do tutorials on how to upcycle old clothes on the platform.
You can watch her create a new shirt below:
@handmade.byissy

Upcycling my grandads old clothes into a cute blouse🥰 #upcycle #upcycledfashion #upcycledclothing #thriftflip #thriftflipclothes #sewing #diyfashion #upcycling #summerlooks #sustainablefashion