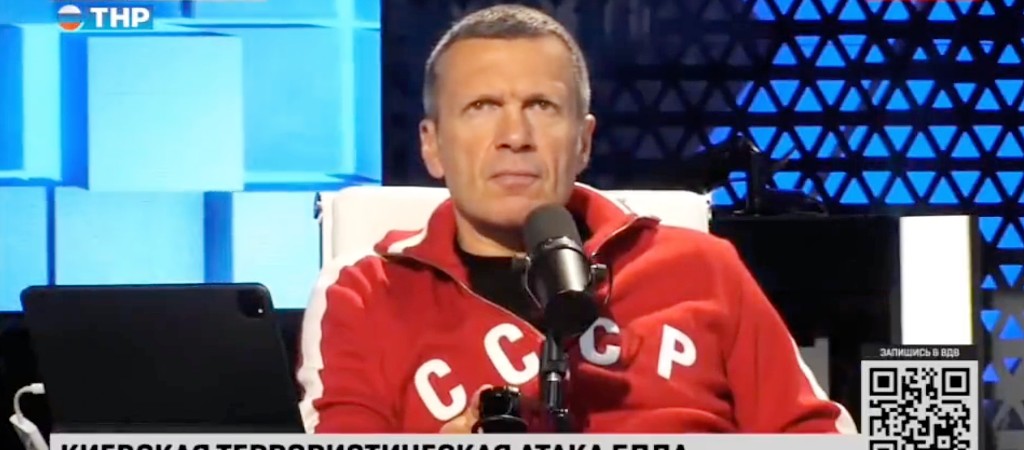 Earlier this week, Ukraine launched its most aggressive drone attack on Russia since the start of Vladimir Putin's invasion. The series of strikes hit multiple regions on Russian soil, and Kremlin propagandist Vladimir Solovyov is apparently furious.
During the Wednesday morning episode of his state TV show, Full Contact, an exasperated Solovyov couldn't believe that the drone attacks actually happened. In a surprising move, Solovyov angrily criticized Russia's military defenses, but that moment was short-lived as he immediately switched gears and called for dropping nukes.
Via The Daily Beast:
"If we can't cope with drones, how will we cope with F-16s?!" he said, after yelling at those opposed to tactical nuclear strikes to "stop whining!" He went on to call for the Baltic states to be "wiped off the face of the earth" in retaliation, suggesting the drone attack was launched from there. "Where was the launch from? From Ukraine? Yeah, right. From the territory of the Baltics? Destroy the f*cking Baltics, if so!"
According to an earlier Daily Beast report, the Ukraine drone strike did considerable damage to Russian targets and left military aircrafts "engulfed in flames." However, Russia was able to down some of the drones, including a few that made it to territories near Moscow. In response, the Ukrainian capital, Kiev, was targeted in a "powerful" missile strike on Wednesday morning.
(Via The Daily Beast)