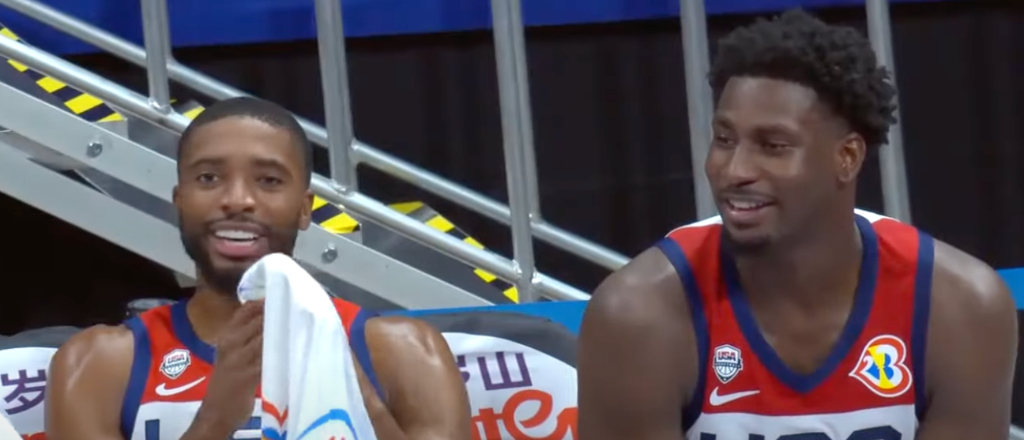 The United States is headed to the second round of the 2023 FIBA Basketball World Cup. After picking up a pair of wins against New Zealand and Greece in their first two games of the tournament, the team capped off play in round one on Wednesday by taking on Jordan. It was the most emphatic win of their stay in the Philippines so far, as the United States pummeled Jordan, 110-62, behind 22 points, eight rebounds, and four assists from Anthony Edwards.
Despite all of this, the U.S. hasn't quite moved on to the knockout stage of the tournament yet. FIBA has the top-2 teams from each group go to a second round of group play, where they are teamed up with the top-2 finishers of another group. In the case of the United States, this means they'll be joined in their new group by the runners-up in Group C (Greece) along with Lithuania and Montenegro, the winners and runners-up, respectively, of Group D.
The teams will make up Group J, and they'll play a pair of games against the two squads they have not played already. Here's how that will look:
Friday, Sept. 1: USA vs. Montenegro
Sunday, Sept. 3: USA vs. Lithuania
The top-2 teams will be determined on a point system where teams get two points for a win and one for a loss. The points accrued in the first round carry on to the second, meaning the U.S. and Lithuania enter with a leg up, as both went 3-0 and accrued six points. Montenegro and Greece have five points with a 2-1 record in their group.
Both Lithuania and Montenegro should provide interesting tests for the United States. Coming into the tournament, a major question was how the Americans would deal with size, and they haven't really been tested in Group C. Both of their opponents in Group J, however, will coming in with NBA big men — Lithuania, the best rebounding team in the tournament so far, is led by New Orleans Pelicans center Jonas Valanciunas, while Montenegro has a current and former Chicago Bull in the frontcourt in Nikola Vucevic and Marko Simonovic. Both Jaren Jackson Jr., who has had a good tournament but struggles as a rebounder and is known for getting in foul trouble, and Paolo Banchero, who head coach Steve Kerr has used as a small ball 5, will be under the microscope in the two games.
Should Team USA move on, it would set up a matchup in the quarterfinals against one of the teams from Group I, which is composed of Serbia, the Dominican Republic, Italy, and Puerto Rico. Tip times and television info for Group J will be announced soon, but all of the games in the group will take place at Mall of Asia Arena in Pasay.