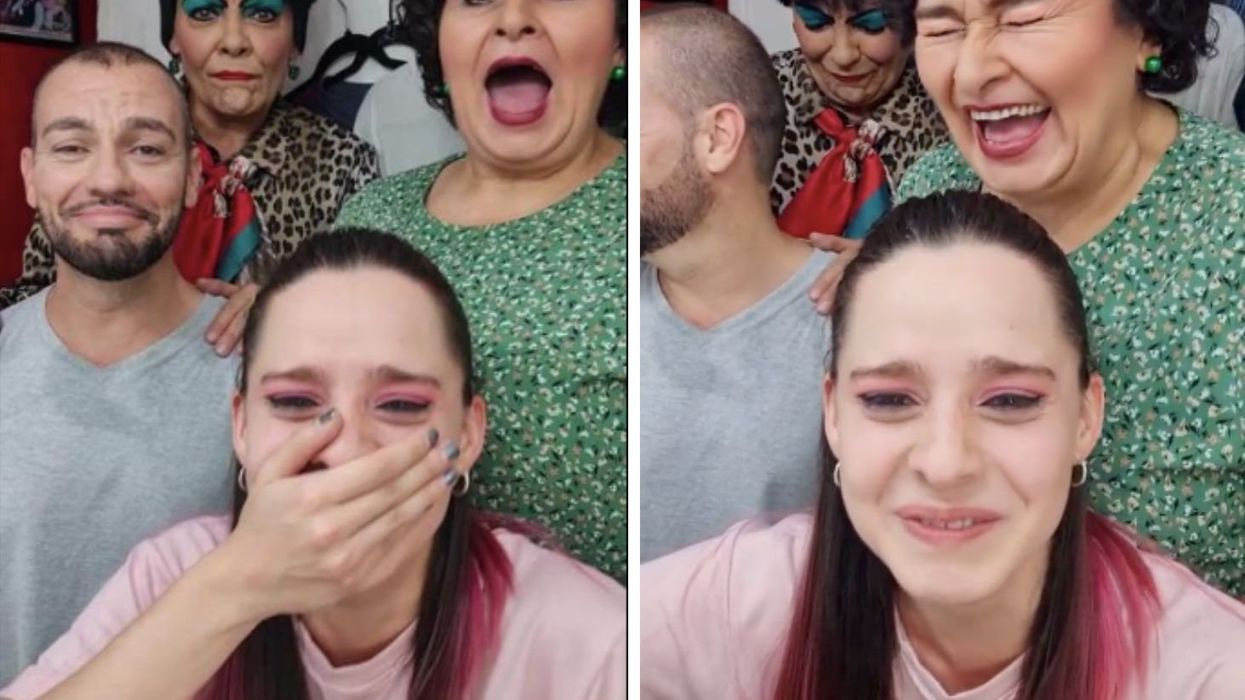 They say laughter is the best medicine, and it's true. When we're in a bad mood, it's practically miraculous how a good laugh can lift us out of it. Giggles can help relieve stress, which is good for our overall health, and as Patch Adams taught us, raucous joy can even help our bodies heal.
However, research shows that adults only laugh an average of 15 times a day, compared to children who laugh around 400 times a day. So we can all use some ways to laugh more.
Ironically, one almost surefire way to laugh is to be in a group of people who are trying to keep a straight face when something funny happens. There's something about trying not to laugh that makes it nearly impossible not to, especially when you're with others.
The "Magic Flute Challenge" illustrates this phenomenon beautifully—and hilariously.
---
This challenge is simple—a group of people takes turns trying to sing a piece of the famous aria from Mozart's "The Magic Flute" with no one laughing. Sounds easy enough, but some people's singing is…well, it can't really be called singing. Squawking, perhaps? Imitating a rooster with a bad cold? Whatever it is, hearing someone attempt to opera sing and having it come out sounding like a wounded animal is so funny, especially when everyone is supposed to keep a straight face.
Take this video from Reddit's Contagious Laughter subreddit (make sure you watch with sound up from the beginning):
How long would you last? I lost it at the strangled rooster 😆
by u/enacheionut1991 in ContagiousLaughter
This is one of those videos where picking one person to watch the whole time makes it funnier and funnier. Not one of them lasted through the whole thing. Can't really blame them.
Here's another iteration of the same challenge from @ilse.faith on TikTok. Again, no one survives.
@ilse.faith

The magic flute 2.0 🤣@freddyviquezactor #opera #actores #magicflutechallenge #mejoractuamos #losentimos
Tuck this one away for when you're trying to figure out an activity the whole family can do together, or for when you and your friends are bored, or for when everyone in the household is cranky. Instant mood lift, right here.
Keep laughing, everyone. It really is good for us.