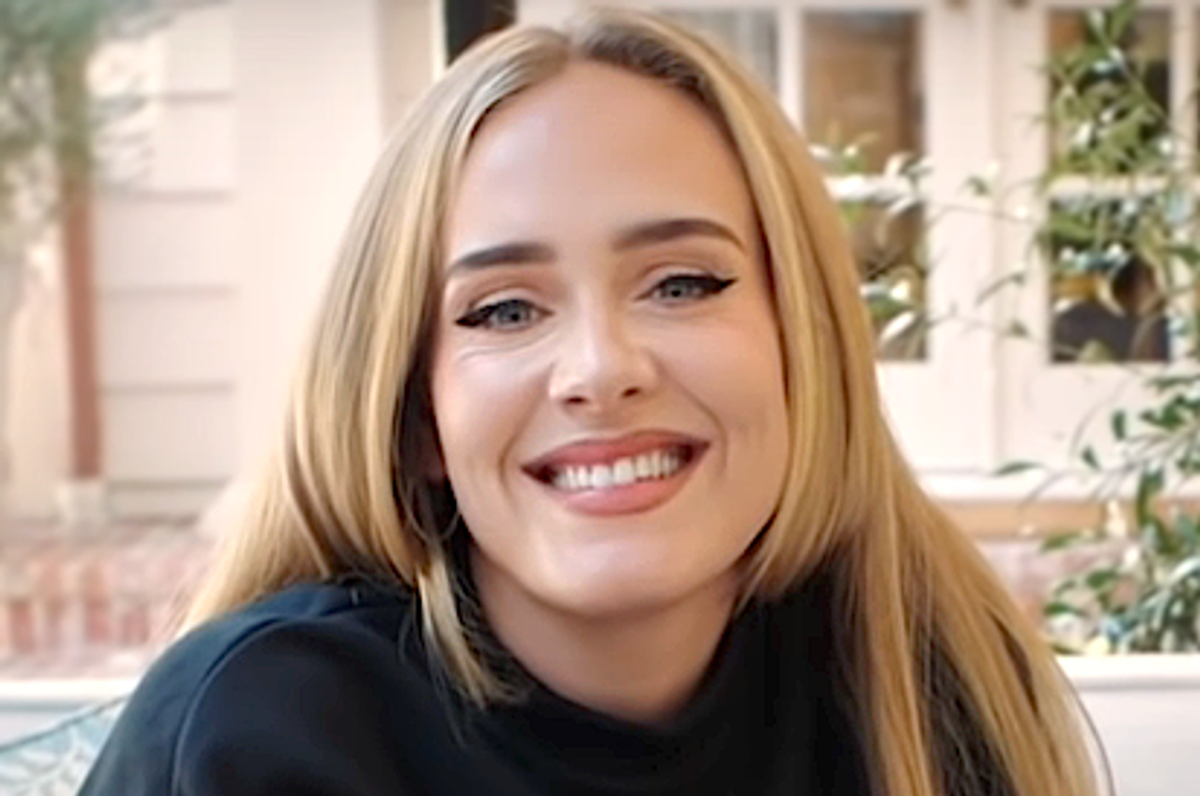 It seems that Adele is going viral once again.
Perhaps you've seen the image in question previously (it seems to make the rounds every couple of years). But in case you missed it—it's Adele's face. Normal, just upside down.
Only it's not normal. In fact, when you turn Adele's face right side up, what you notice is that her eyes and mouth were actually right-side up THE ENTIRE TIME, even though the entire head was upside down. So when you turn the head right side up, the eyes and mouth are now UPSIDE-DOWN—and you can't unsee it. Do you feel like you're Alice in Wonderland yet?
---
Just wait. Things get even more fascinating. Especially because this optical illusion is over 40 years in the making.
Below you'll find the Adele photo in question. Go ahead. Take a look at it. Then turn the image upside down.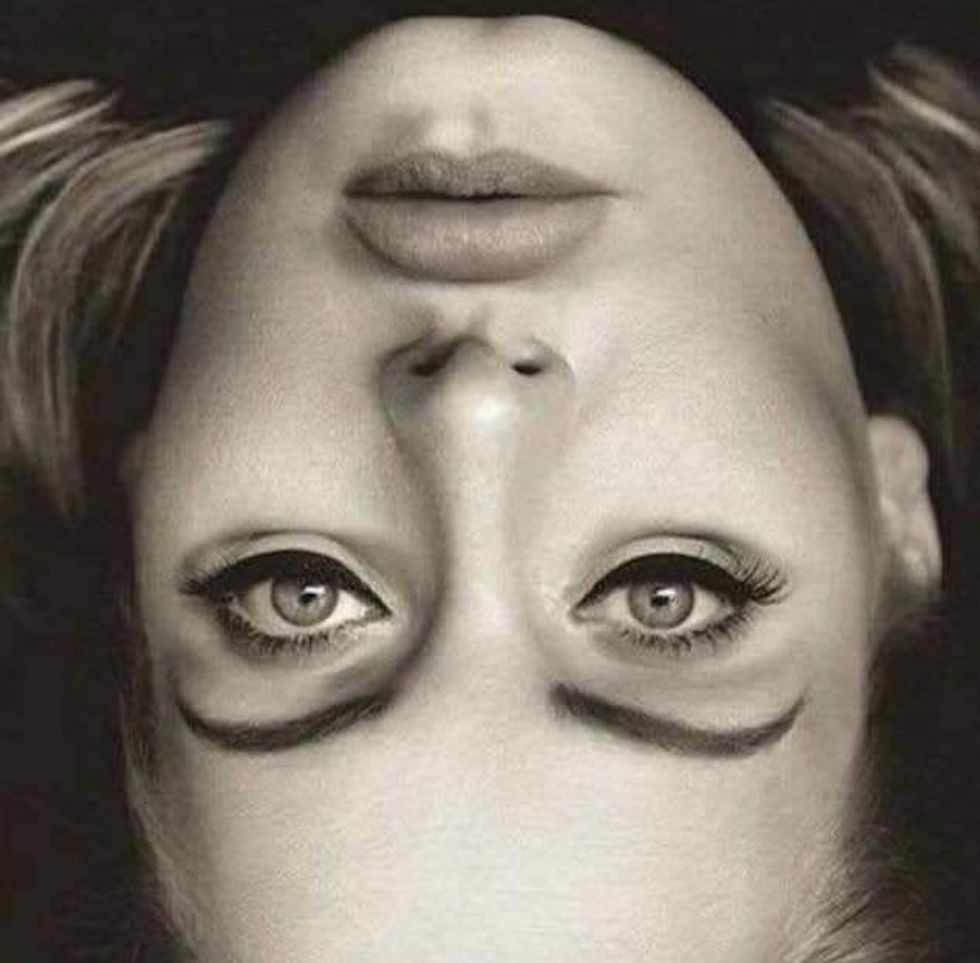 Crazy right? And just a little terrifying?
As the Facebook post explains, this mind-boggling image highlights a phenomenon known as the Thatcher Effect. Our brains, so much more used to recognizing faces that are right-side up, have difficulty detecting specific changes once a face is upside down.
Seeing that everything is more or less where it should be, our brains don't notice anything out of the ordinary in Adele's face until we turn her face back to a normal position.
The Thatcher Effect got its name from British Prime Minister Margaret Thatcher, on whose photograph it was first demonstrated back in 1980 by Peter Thompson, Professor of Psychology at York University.
This demonstration was one of the first to explore just how facial recognition works, and certainly the first to suggest that humans (and monkeys, it turns out) process faces on a more holistic level, rather than by individual components like lips and eyes. Since its publication, there has been a wealth of research exploring how our brain takes in both subtle and striking facial configurations.
Funny enough, it was once believed that this illusion only worked on the Prime Minister's face. But as Adele has proven, anyone can be Thatcherized.