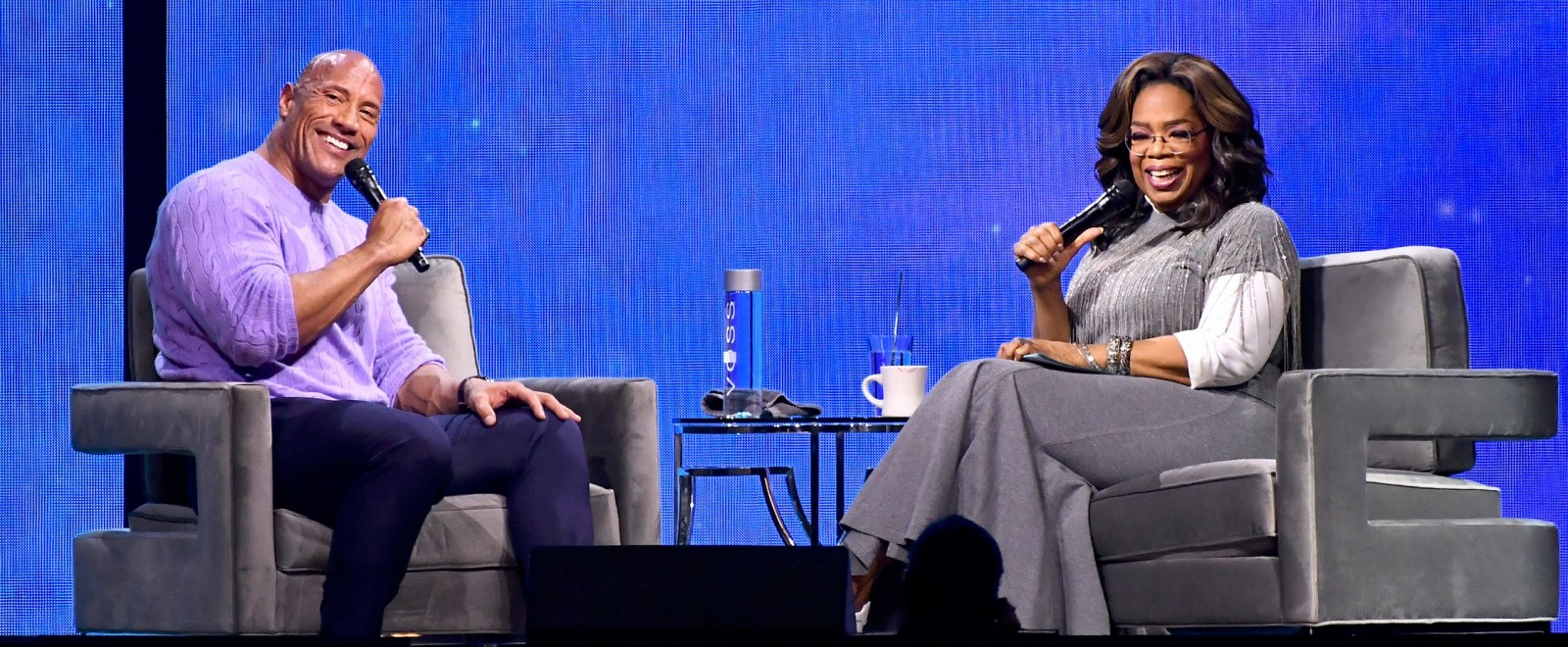 Dwayne "The Rock" Johnson and Oprah Winfrey have joined forces to raise money for those affected by the devastating wildfires in Maui, Hawaii.
"We're honored to announce the People's Fund of Maui, a fund putting money directly in the pockets of those who were affected by the recent wildfires," the Moana star tweeted. "As @Oprah and I have seen firsthand, the impacts of these wildfires have been devastating, and we're here to ensure with 100% guarantee that your donations will go directly into the hands of Lahaina residents. Every adult resident who lives in the affected area and was displaced by the wildfires in Lahaina and Kula is eligible to receive $1200 per month to help them through this period of recovery."
In a statement, Winfrey added, "I have been meeting with people throughout the community that were impacted by the fires over the last few weeks, asking what they most needed and how I could be of service. The main thing I've been hearing is their concern about how to move forward under the immense financial burden. The community has come together in so many wonderful ways, and my intention is to support those impacted as they determine what rebuilding looks like for them."
The People's Fund of Maui kicked off with a $10 million donation from The Rock and Winfrey. If you want to contribute, you can do so at PeoplesFundofMaui.org.
We're honored to announce the People's Fund of Maui, a fund putting money directly in the pockets of those who were affected by the recent wildfires.

As @Oprah and I have seen firsthand, the impacts of these wildfires have been devastating, and we're here to ensure with 100%… pic.twitter.com/iH6cPwbQ3k

— Dwayne Johnson (@TheRock) August 31, 2023