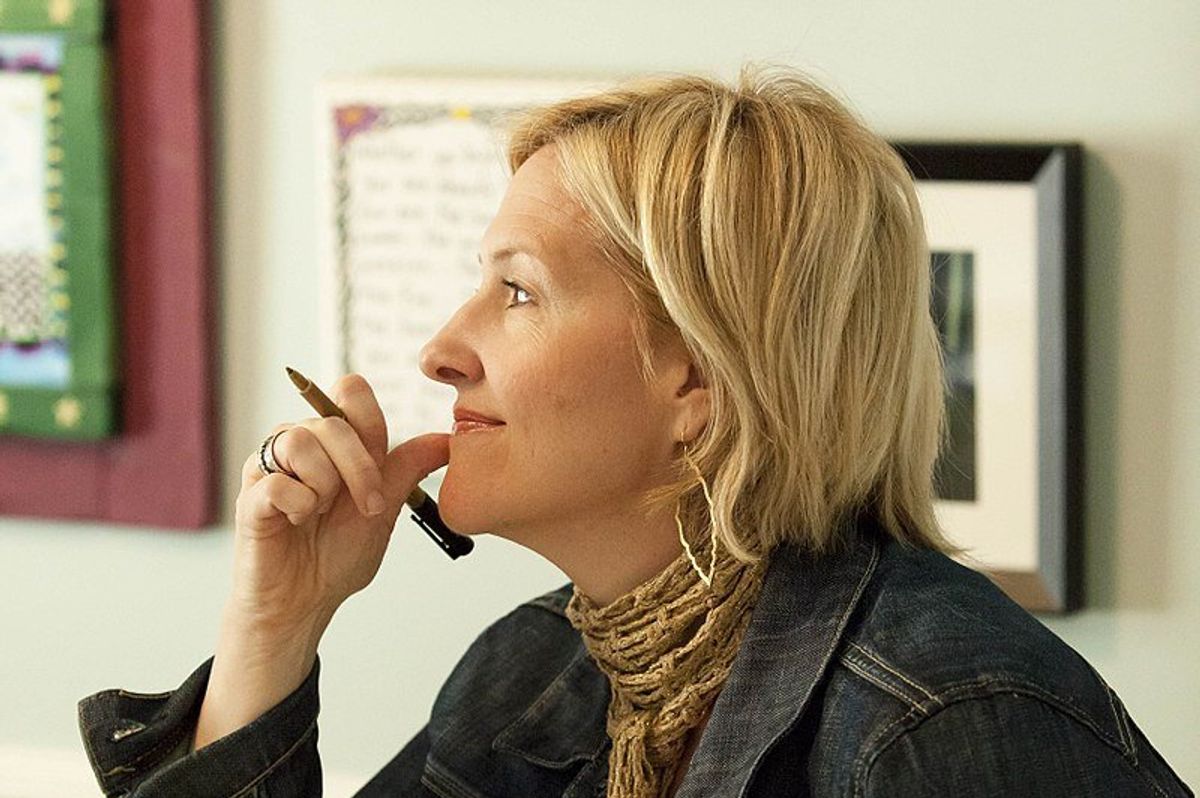 Brené Brown has something important (and interesting) to teach us about blaming — something you might not have considered before.
You can watch the video at the end of the article: But here is the quick recap.
She begins with a funny story depicting the first time she realized the extent to which she was a "blamer."

She's in her house, wearing white pants, drinking a big ol' cup of coffee. Then, all of a sudden…
…and the very first thing that comes out of her mouth, without hesitation?
Yup. That's right: "Damn you, Steve."
---
You see, Steve is Brené's husband. And he came home a little bit later than expected last night. As a result, she went to bed later than usual and therefore needed a second cup of coffee this morning … a cup of coffee she ended up spilling all over herself. Because Steve.
Oh, dear. Poor Steve.
Brené explains why she reacted this way — why so many of us are quick to find someone or something to blame when we're frustrated.
"How many of you go that place when a bad thing happens? The first thing you want to know is whose fault is it.
I'd rather it be my fault than no one's fault. Because why? Why? Because it gives us some semblance of control."

"Here is what we know from the research. Blame is simply the discharging of discomfort and pain. It has an inverse relationship with accountability. Accountability by definition is a vulnerable process. It means me calling you and saying, 'Hey my feelings were really hurt about this.' And talking is not blaming. Blaming is simply a way that we discharge anger."
"People who blame a lot seldom have the tenacity and grit toactually hold people accountable. Because we've spent all of our energy raging for 15 seconds and figuring out whose fault something is."
"Blaming is very corrosive in relationships, and it's one of the reasons we miss our opportunities for empathy."
Let's recap: Blaming is essentially unleashing our anger, pain, and discomfort onto whatever we can find (e.g., Steve) to make us feel more in control … when, in reality, that's the opposite of what happens.
Instead of gaining control, we are losing the ability to have happy, healthy, and empathetic relationships.
That's huge. And definitely something that I'll remind myself of the next time I start to say, "Look what you made me do."
If you want to share this video with your friends, go for it. But if that's not your style, I don't blame you.
This article originally appeared on 02.20.15