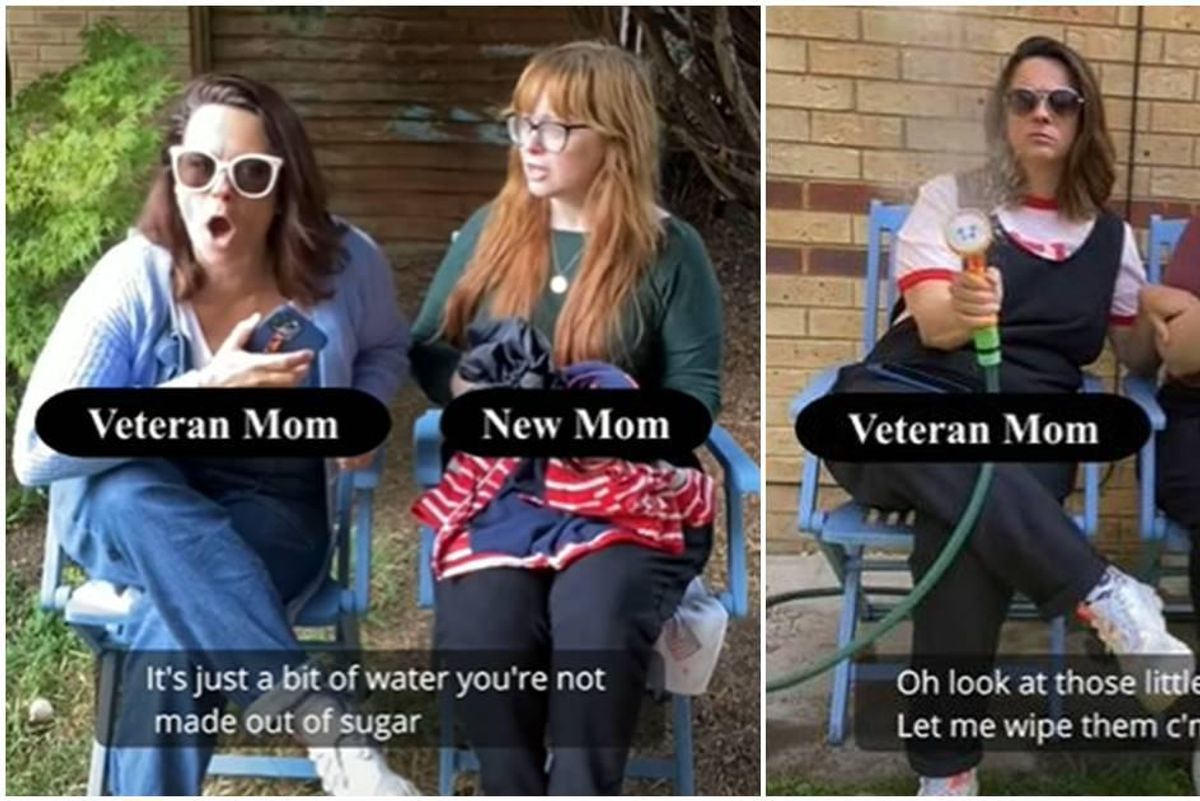 When a couple has their first child, they start out with the greatest of intentions and expectations. The child will only eat organic food. They will never watch TV or have screen time and will always stay clean.
But soon, reality sets in and if they have more kids, they'll probably be raised with a lot less attention. As a result, first-born kids turn out a bit differently than their younger siblings.
"Rules are a bit more rigid, attention and validation is directed and somewhat excessive," Niro Feliciano, LCSW, a psychotherapist and anxiety specialist, told Parents. "As a result, firstborns tend to be leaders, high achievers, people-pleasing, rule-following and conscientious, several of the qualities that tend to predict success."
---
However, it's not just laziness that makes parents change their M.O. As parents gain experience, they learn not to sweat the small stuff and to have a bit more faith in their children.
Tova Leigh is a writer and performer who creates funny sketches on TikTok about parenting and feminism. To point out the differences between new and veteran moms she made a series of funny sketches with fellow mom Riona O Connor.
In the first video, the two mothers deal with fighting children. The new mommy uses a sweet voice and quietly suggests, "Oh honey, no, no fighting, sweetie. Gentle hands" to the brawling kids. When that doesn't work, the veteran mother screams, "We said stop fighting!"
@tova_leigh

We're all doing a great job, some of us just do it a little louder (or with a hose) 😂 which one are you?! with @rionaoconnor_ #fyp #funny #parenting #momsoftiktok
The video must have hit a nerve with parents everywhere because it went viral, racking up more than 3 million views. "As a mum of 5… this is 100% accurate," Lora Bora wrote in the comments. Kira agreed saying, "I got 4…. And I felt this in my soul."
While the video was funny, it should also provide some comfort to young mothers who feel overwhelmed by the pressure to be perfect. As blogger Constance Hall points out, the need to be perfect can rob us of precious time with our kids.
"We are only half present for them all of the time due to the constant pressure to have everything perfect," Hall wrote in a viral Facebook post. "To go to the gym, answer that email, pay that bill, cook that organic kale, blend it, get it into a patty so no one knows it's kale, get to the doctors…. Make the kids lunches cos if you order them again you will be JUDGED!"
In the second video, the two mothers have very different approaches to making a puree.
@tova_leigh

We're all doing a great job, some of us just do it with a happy meal 🤪 which one are you? With @rionaoconnor_ #funny #fyp #momlife
In a third video, the two parents express their Christmas spirit in very different ways.
@tova_leigh

#ad AD We are all doing a great job, some of us just do it with less Christmas spirit 😉 Which one are you?! Did you recognise any of the lines? They are all from our favorite movies available on @SkyTV this Christmas. What's your favorite? With the amazing @rionaoconnor_ TAG A FRIEND #ChristmasOnSky #fyp #funny #momlife #momsontiktok #newmomvsveteranmom #ad
Kids grow up fast and if you blink an eye, you just may miss it. So regardless if you're a new mom or a veteran mom, take a page out of these mothers' books, relax a bit and have fun being a parent. Your kids will probably forget your vegan kale puree, but they'll always remember the time you spent just being present.
This article originally appeared on 05.18.22