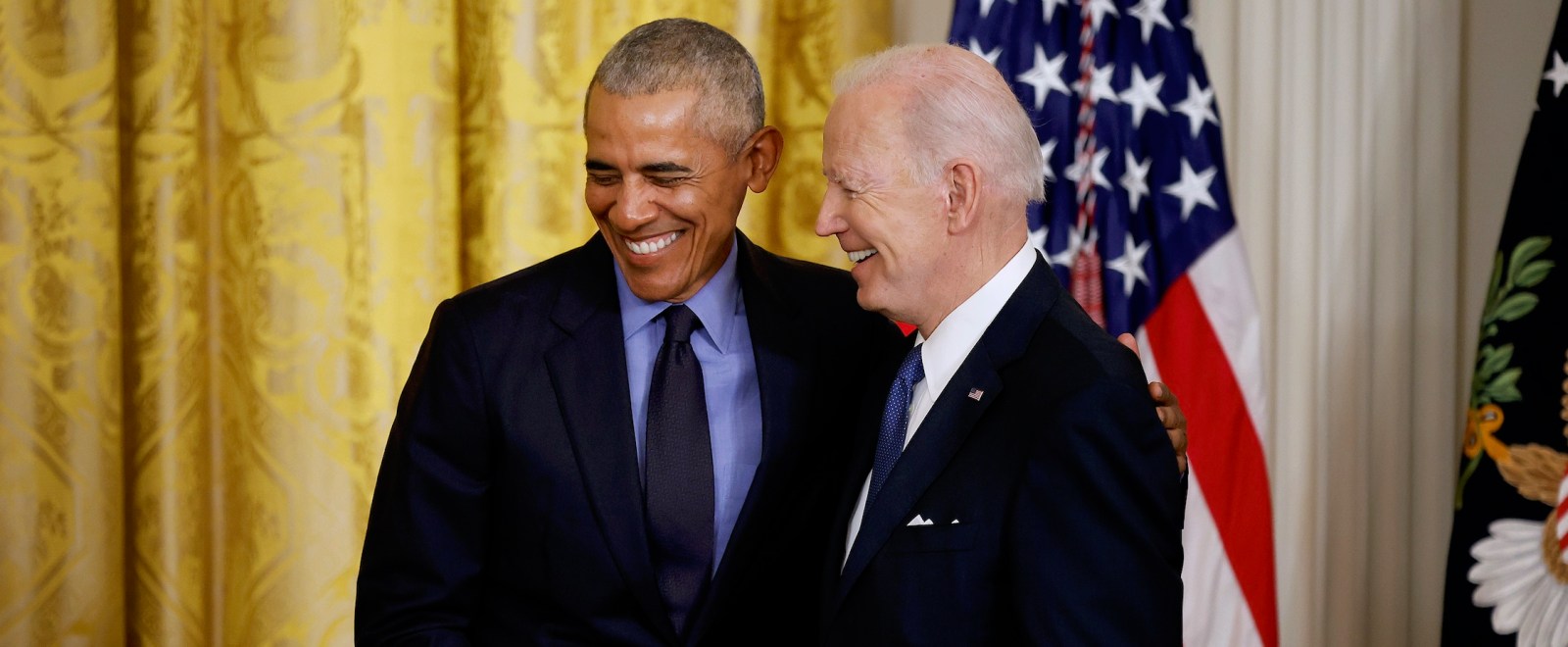 Barack Obama and Joe Biden go way back. Did you know the current president used to be vice president, under Barry? Strange but true. Since serving twice the length of the Trump administration, the two have remained good buds. Obama has even vowed to aggressively campaign for Joe's second term starting this fall. But they've had their disagreements, including on how to swear.
As per HuffPost, a new book, Franklin Foer's The Last Politician: Inside Joe Biden's White House And The Struggle For America's Future, recounts that Biden didn't think Obama knew how to cuss right. Specifically he wasn't great at spouting "f*ck you." To him, Obama's use of the cuss term lacked "the right elongation of vowels and the necessary hardness of his consonants." That, Biden told him, "was how they must curse in the ivory tower."
There are other cracks in the Biden-Obama bromance. One passage from Foer's tome alleges that Obama didn't always treat Biden great:
"Biden wanted to treat Harris with the respect that he felt Barack Obama hadn't accorded him. He made a point of referring to her as the vice president, as opposed to my vice president. He was a stickler for asking her opinion in meetings—and making sure that her office was kept in the loop."
Still, they remain close — close enough Biden once gave Obama a honey of a birthday present.
(Via HuffPost)