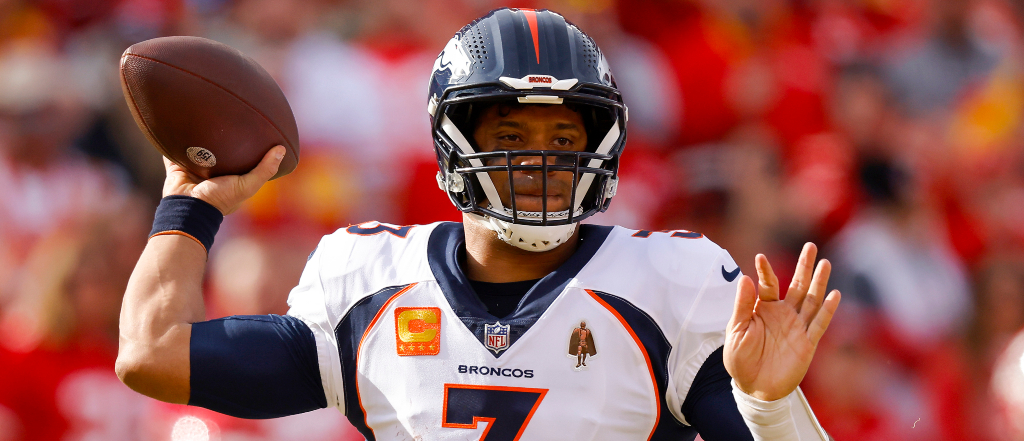 The Broncos hired Sean Payton this offseason to right the ship after a disappointing 5-12 season in which they fired their first year coach after 15 games and traded several first round draft picks to acquire Russell Wilson. Payton will be an immediate upgrade over former head coach Nathaniel Hackett who's bizarre late game-decision making lead to several head-scratching losses last season. Furthermore, Hackett was touted as a quarterback guru who could help Wilson acclimate to a new offense, but Wilson had the worst season of his career under Hackett.
The jury is still out on whether Wilson is still a high level quarterback, but Payton is wasting no time trying to instill a new mindset into the Broncos quarterback and ensuring that last year is not seen as the new norm in Denver — he called Hackett's coaching job one of the worst in NFL history. A recent ESPN profile by Seth Wickersham also revealed that Payton wants his quarterback focus less on his branding and more focused on football, telling his star in no uncertain terms that he doesn't care much for Wilson's desire to be liked by everyone.
Staffers seem cautious around Payton, not wanting to say something that prompts an outburst. Payton is the program, everything flowing out of his fierce ingenuity and ethic. He showed the team a video of a 2022 Ford Bronco driving off a cliff, letting players know last year is over. He told Wilson that to salvage his career he needed to focus less on Russell Inc. "Will you f—ing stop kissing all the babies?" he said. "You're not running for public office."
This comment comes as no surprise in regards to Wilson. His former Seahawks teammates, and even his coach, have not shied away from comments about Wilson's demeanor. The Seahawks had a surprising season winning season last year after many expected a drop off after Wilson's departure. Clearly the vibe between Wilson and the team were not good in those last Seattle years. It's now up to Sean Payton to change that in Denver.