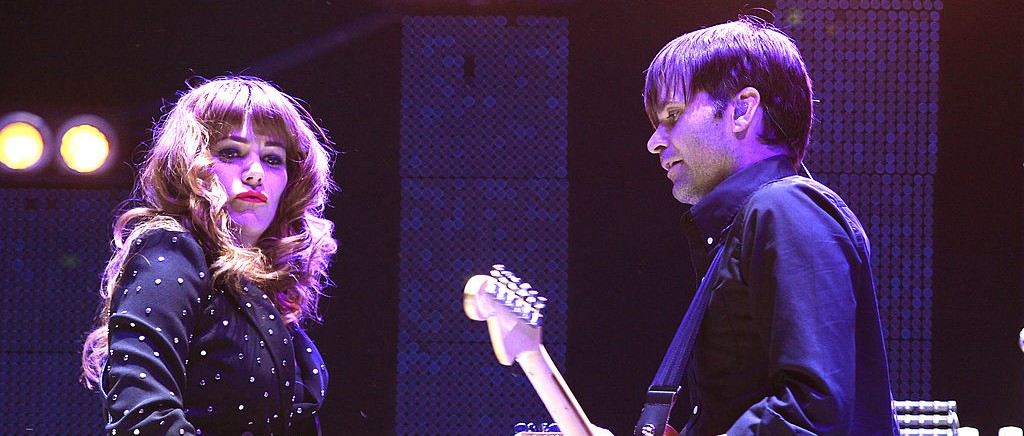 Last night at Washington DC's The Anthem, The Postal Service made their grand return for their first concert performance since 2013. The reunion tour finds the group celebrating the 20th anniversary of their 2003 album, Give Up.
Given that Ben Gibbard is also part of The Postal Service, the tour is also a joint run with Death Cab For Cutie — giving tribute to their other album from that same year, Transatlanticism.
"I know for a fact I will never have a year again like 2003," Gibbard previously said. "The Postal Service record came out, Transatlanticism came out. These two records will be on my tombstone, and I'm totally fine with that. I've never had a more creatively inspired year."
For fans who are planning to catch the stacked tour at one of the upcoming stops, as the two bands are set to play in Boston, NYC, and other North American cities, you might be wondering what songs The Postal Service will be playing.
Thankfully, we have you covered. Continue scrolling for their opening night setlist, according to setlist.fm.
1. "The District Sleeps Alone Tonight"
2. "Such Great Heights"
3. "Sleeping In"
4. "Nothing Better"
5. "Recycled Air"
6. "Clark Gable"
7. "We Will Become Silhouettes"
8. "This Place Is A Prison"
9. "Brand New Colony"
10. "Natural Anthem"
11. "Such Great Heights" (Ben & Jenny only, Ben on acoustic guitar)
12. "Enjoy the Silence" (Depeche Mode cover) (with Death Cab For Cutie)
Some artists covered here are Warner Music artists. Uproxx is an independent subsidiary of Warner Music Group.