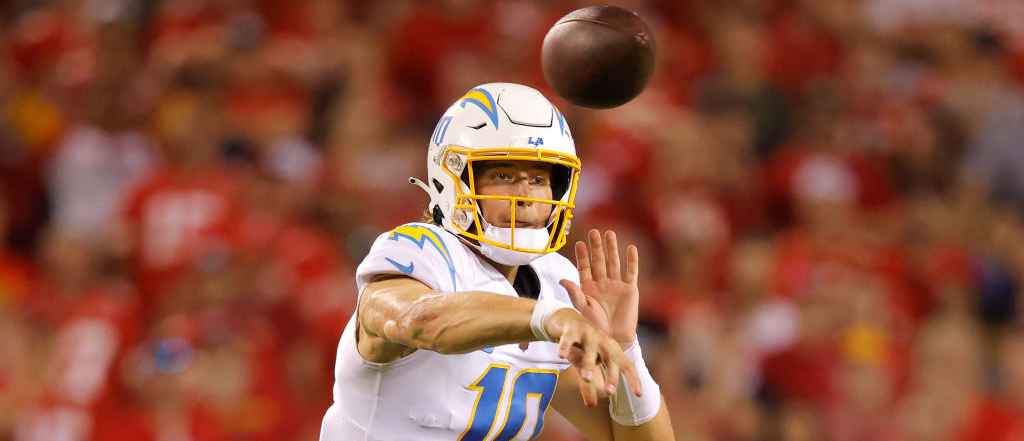 Nearly seven months have passed since the NFL showcased a game with tangible stakes. That all changes with Week 1 on the horizon, and the anticipation is off the charts for the country's most popular sport to return. In this space over the last five-plus years, we've endeavored to find winners on the odds slate each week with mild, but still profitable, success. We're back for another run in 2023 and, as always, we're seeking value wherever it can be found, no matter how hideous the selections may seem.
Before we hop into Week 1, let's take a look at where things ended up a year ago.
Come get these winners.
Pittsburgh Steelers (+2.5) over San Francisco 49ers — Widely available
At last check, Mike Tomlin was 15-4-3 against the spread as a home underdog in Pittsburgh. That isn't the only reason for this play, but it does help. Anyway, I'm a buyer on the Steelers offensive infrastructure with Pickett, and Pittsburgh's defense projects to be pretty nasty when healthy, as the team is in Week 1. On the other side, Brock Purdy is firmly in the "I'm skeptical" zone for me at this stage, and I'll glad take the 2.5 while also noting Pittsburgh could be an appetizing teaser leg. Speaking of teasers…
TEASER: Washington Commanders (-1) over Arizona Cardinals and Cleveland Browns (+8.5) over Cincinnati Bengals — Widely available
We love a good teaser across key numbers, don't we folks? I don't love having Sam Howell in a teaser, but Washington's roster is considerably better than Arizona and I think they get there on the field often enough to push this teaser into value territory. On the other side, Cleveland going through both key numbers is appealing at home. That is especially true with a dash of uncertainty around Joe Burrow after his preseason injury.
Carolina Panthers (+3.5) over Atlanta Falcons — Widely available
To me, it seems like the Falcons love is getting a little bit aggressive. This line already moved through the key number of three during the late stages of the offseason, and I'm not entirely sure why. Yes, it's a little bit scary to back a rookie quarterback on the road in his first start, but Carolina shouldn't be getting a full 3.5 from Atlanta, especially given the uncertainty that the Falcons also have at quarterback.
Green Bay Packers (+1.5) over Chicago Bears — FanDuel
I'm not entirely sure why the Bears are favored in this football game. Green Bay got hit by some sharp action before I could write the column and include the Packers as probably my favorite teaser leg of the week at +8.5 earlier this summer. Alas, I still like the Packers to win this one on the field, and if you can nab +1.5 at FanDuel, that is the best price at post time.
Los Angeles Chargers (-3) over Miami Dolphins — Widely available
I'm doing it again and believing the Chargers are undervalued. I'm prepared to change course if I need to and, yes, it does matter that the Chargers have basically no home-field advantage at all. But I'm going to try and get ahead of the market and we'll see if I'm wrong.