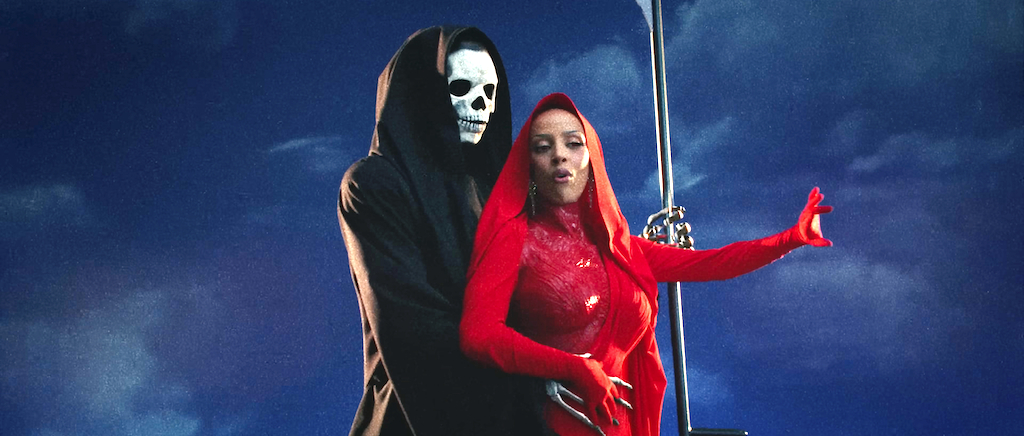 After much fuss was made about the dearth of rap No. 1s on the Billboard Hot 100 in 2023, the first rap song of the year has topped the chart, breaking the drought at 54 weeks. Best of all, the song to finally bring hip-hop back to the mountaintop came from an artist who has gone to extreme lengths in the fight for her hip-hop credibility: Doja Cat.
Her Dionne Warwick-sampling single "Paint The Town Red" — which saw her rapping more than singing for the first time since her debut album in 2018 — has topped this week's Hot 100 chart, giving her her second No. 1 after "Say So" reached No. 1 on the chart dated May 16, 2020 (thanks in large part to a guest spot from Nicki Minaj, giving Nicki her first-ever No. 1 as well, and an NSFW promise Doja later reneged on). Interestingly, the last rap song to go No. 1 was Nicki Minaj's "Super Freaky Girl" on the chart dated August 22, 2022.
In the year leading up to the rollout for her upcoming fourth studio album, Scarlet, Doja joked that her new album would be entirely rap, then entirely R&B, then that it would be punk or inspired by rave culture. She ultimately attributed all these changes of heart to ADHD, but she's also been a bit of a stylistic chameleon all along, even going as far as deriding her older albums for being more marketable and not as authentic to who she is.
Considering she came up under the tutelage of Project Blowed vets like Verbs in Los Angeles, hip-hop is part of her DNA — and clearly the part she's most passionate about expressing right now. It looks like that passion is paying off.