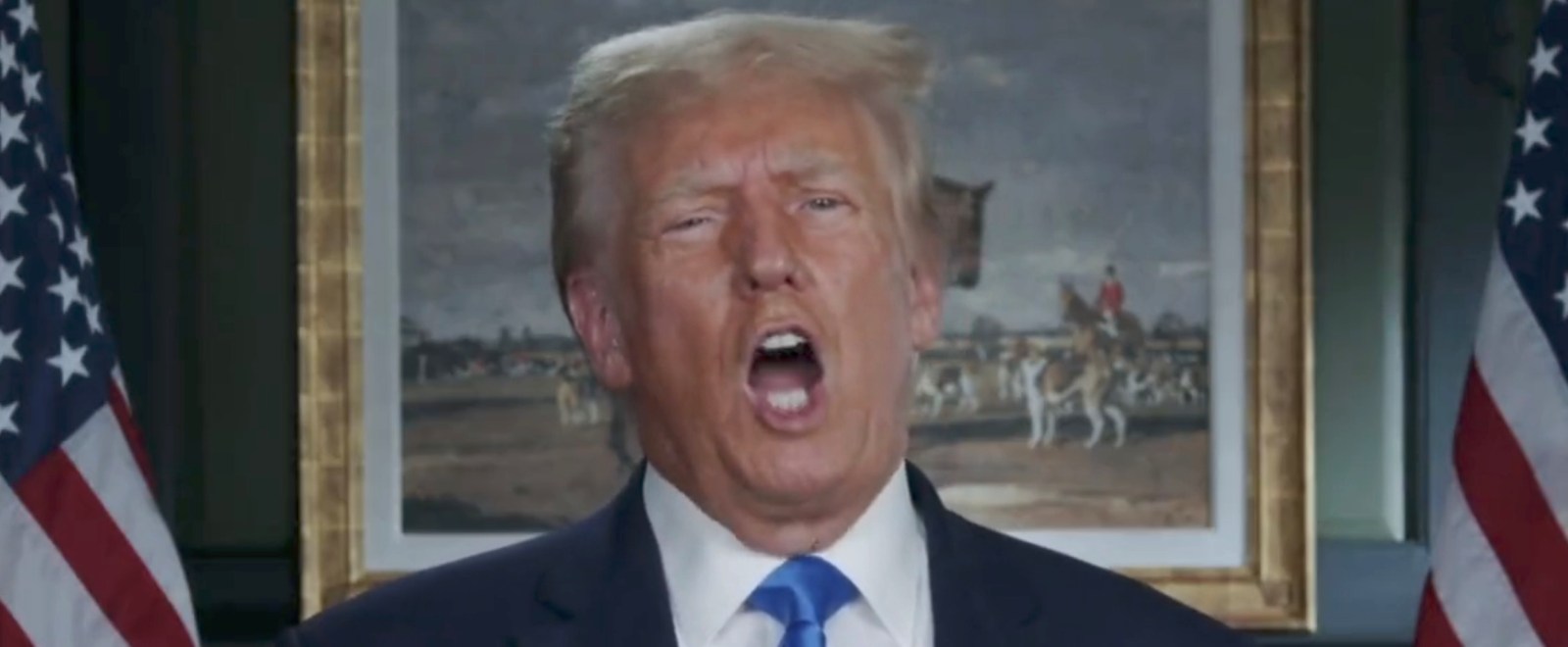 Donald Trump, who has a history of telling outlandish lies about September 11th, offered a uniquely weird tribute to the horrible events of 22 years ago today.
The video shared on Truth Social started normal enough, at least, with Trump saying, "No one who lived through the horror of the September 11 terrorist attacks can ever forget the agony and the anguish of that terrible day, it was a terrible day." The frequently-arrested former president then took a weird pivot to praise a field. "The images of dark plumes of smoke billowing over lower Manhattan, the Pentagon and a field in Pennsylvania – such a beautiful field – are seared into our minds forever, for we will never forget," he shouted.
"Beautiful" is one of Trump's favorite words. He's used it to describe World Wars, pandemic-era nurses and doctors "running into death just like soldiers running into bullets," sleeping gas, coal, phones, tax dollars, a mask of himself, and now a field in Pennsylvania where 44 people died.
He continued:
"We honor the firefighters, the great New York PD, the police department – what great people they are, they are so great, and the Port Authority officers, the Virginia, D.C., and Pentagon police and the military service members and other first responders, actually all over the country, they acted with supreme heroism and they went to the site of the most heinous crime. They would leave other states far away and go to the World Trade Center site, the Pentagon, they'd go to Pennsylvania."
A reminder that the Trump administration reportedly "siphoned nearly $4 million away" from 9/11 first responders.
(Via Raw Story)