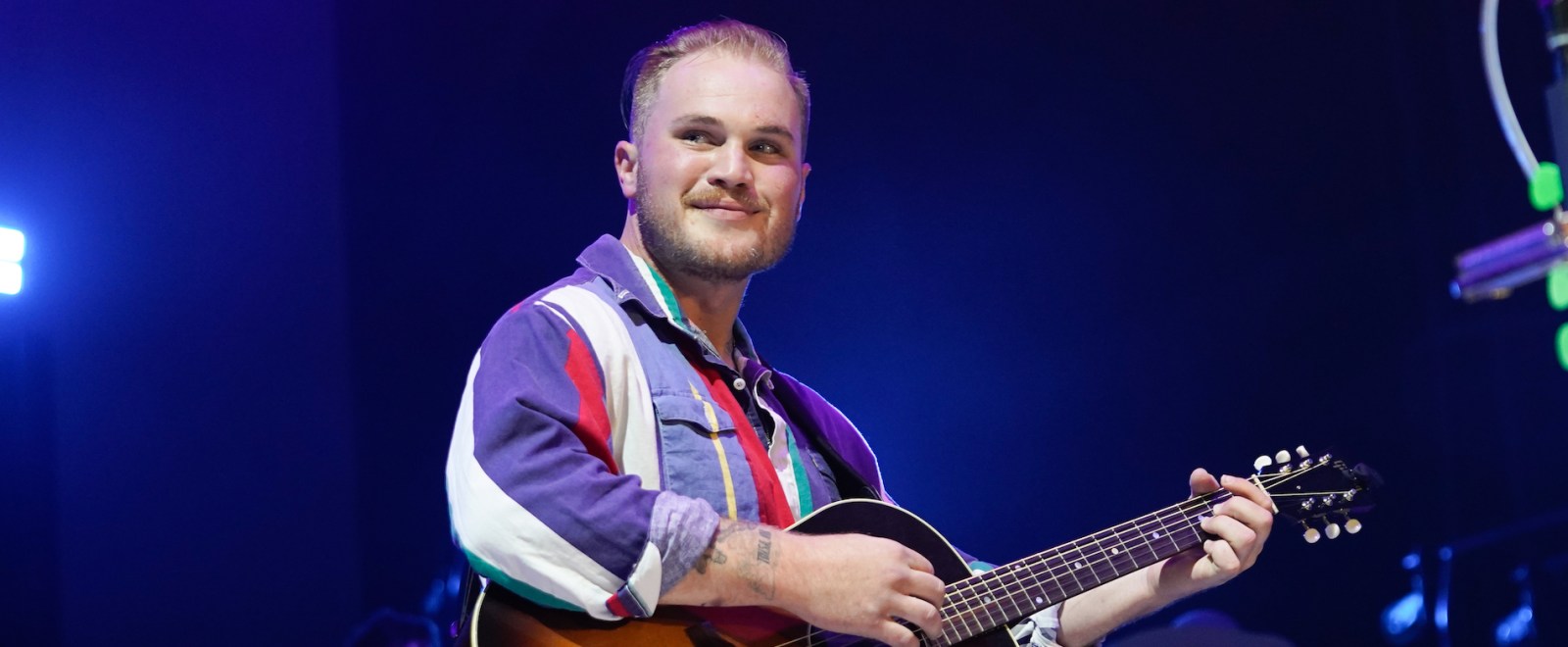 Zach Bryan soared to a No. 1 debut on the Billboard 200 with his self-titled album last week, and he will continue riding that high. Per Billboard on Sunday, September 10, Zach Bryan maintains its No. 1 spot on the chart dated September 16, with 115,000 equivalent US album units in the week ending on September 7.
"I Remember Everything," a single from Bryan's self-titled triumph, also delivered Bryan and Kacey Musgraves their first-ever No. 1 on the Billboard Hot 100 last week.
Bryan would probably rather forget how the rest of the week played out.
On Thursday night, September 7, TMZ reported that Bryan had been arrested in Vinita, Oklahoma, and "booked on an obstruction of investigation charge." As soon as the news broke, more or less, Bryan addressed the confounding situation on X (formerly known as Twitter).
"Today I had an incident with the Oklahoma Highway Patrol," he wrote. "Emotions got the best of me and I was out of line in the things I said. I support law enforcement as much as anyone can, I was just frustrated in the moment, it was unlike me and I apologize. They brought me to jail, and there is a mug shot of me floating around. Prayers we can all move on from this and prayers people know I'm just trying the best I can, I love you guys and I am truly sorry to the officers."
On Friday, September 8, Bryan posted a five-minute video to explain exactly what happened and take full accountability because he "was an idiot" and "for the sake of transparency":
Spotify used Bryan's mugshot as the cover art for its "Outlaw" playlist, but Bryan's self-titled album topping the Billboard 200 for a second consecutive week, in historic fashion, might help soothe his embarrassment.
"It is the first rock effort to spend its first two weeks at No. 1 on the Billboard 200 in seven years — since the Suicide Squad soundtrack logged its first two weeks at No. 1 (Aug. 27-Sept. 3, 2016 charts)," Billboard's Keith Caulfield additionally relayed. "It's the first Americana/folk project to spend its first two weeks at No. 1 since Chris Stapleton's Traveller also ruled in its first two frames in 2015 (Nov. 21 and 28)."
Per a press release, Bryan will release his self-titled album in CD and vinyl formats on October 13. Those offerings are available for pre-order here.
Zach Bryan is a Warner Music artist. Uproxx is an independent subsidiary of Warner Music Group.