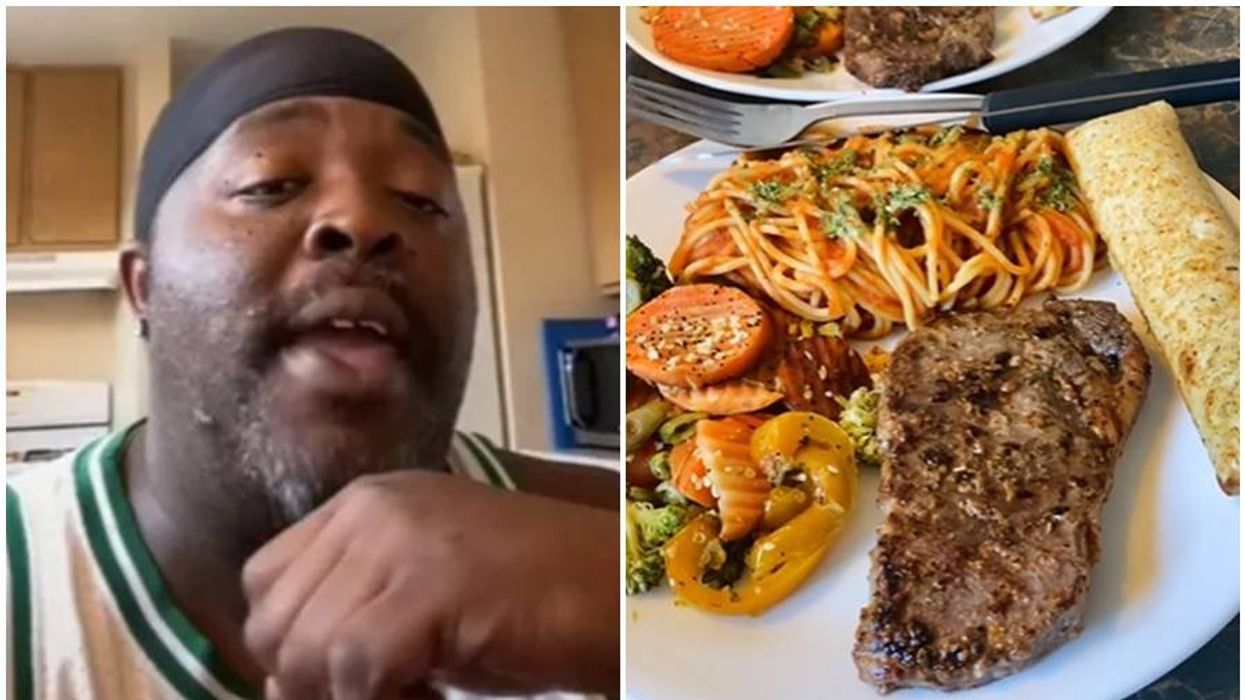 One of the biggest shopping trends over the past 20 years has been the steady increase in the number of dollar stores across the U.S. According to WWNO, the number of Dollar Generals in the U.S. has nearly tripled since 2004.
Low-cost retail stores have become especially popular as inflation has squeezed shoppers in recent years. Dollar stores are a lifeline for low-income people, but they're also a sign of economic uncertainty.
The steady growth of these stores has attracted the attention of major grocery store brands that now, instead of sending their cast-off merchandise to dollar retailers, are making specific products to line their shelves. Dollar stores now have more fresh food options to help provide healthier choices for their shoppers.
---
Given many Americans' reliance on dollar stores, Alanya Williams (@thundermane328) has created a TikTok channel where he shows people how to stretch their budgets by creating satisfying meals using affordable ingredients. On his TikTok channel, he teaches you how to make jalapeno popper ramen, signature nacho dishes, and breakfasts fit for a king.
@thundermane328

Here a steak dinner from the Dollartree yup. #dollartree #Cheapmeals #dollarmeals #dollarmeals #budgetmeals #easyrecipe
Recently, Williams whipped up a pretty tasty-looking steak dinner using ingredients from Dollar Tree, and the video received nearly 2 million views. Williams purchased some Stampede band ribeye steaks, a bag of frozen stir-fry veggies, two Tombstone pizza sticks, a can of pasta sauce, and spaghetti to make his meal.
​"I was in the neighborhood," he tells his followers in the viral video. "I'll make you a meal." He then put the pizza sticks in the air fryer, fried the veggies in oil, and boiled the spaghetti, adding liberal amounts of butter. He cooked the beef like he works at a high-end steak house, sauteeing it in butter and olive oil, adding rosemary, garlic, butter and steak seasoning.
"And the thing about it, TikTok, is these are well-proportioned meals. Can you believe that for under $10?" Williams asked after showing off two perfectly plated meals.
Although the meal was a clever example of culinary creativity, a few of the most popular commenters on the video balked at eating steak from Dollar Tree. "Ain't trusting Dollar Tree meat," Brad Cast wrote. "I'm sorry can't do the dollar tree steaks," Lourraex agreed.
People pushed back on the naysayers because Williams is teaching people who may not have much to get the most joy out of what they do have.
"Everyone acts like they're too good for this food. Wait till you have access to NO food. You'll eat anything, trust me. This looks great!" Dylan Green wrote. "Why are the comments acting as if people aren't out here struggling? He is showing folks how to make a way. Great job bro! Yup!" UncleRuckus1120 added.
Another commenter, Chef PB, thinks Williams deserves some love from Dollar Tree for helping out its customers. "Dollar Tree, please sponsor yah man. He's promoting your store and brand," Chef PB wrote.
As the old saying goes, "When life gives you lemons, make lemonade." Williams should be praised for doing the Lord's work out here, teaching people on a budget how to not only survive during hard times but thrive. Yup!