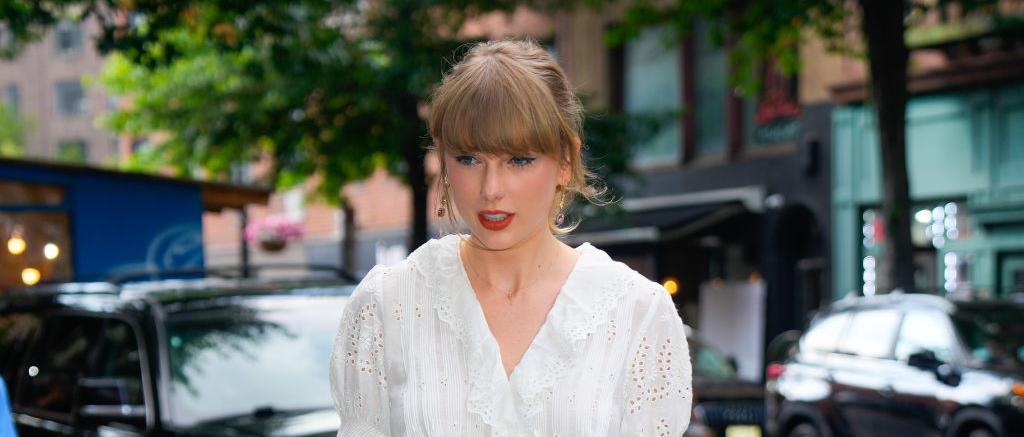 Last night, the 2023 Video Music Awards was held at New Jersey's Prudential Center. Throughout the night, the celebrities and musicians were having a blast watching each other perform and win. Yet, as the VMAs held a crowd livestream on YouTube, people immediately discovered that Taylor Swift was stealing the night.
Not only did Swift win a ton of awards, including the coveted Video Of The Year for "Anti-Hero," but she also let her wild side out and had a blast. A few years ago, Swift was given the nickname "Drunk Taylor" by her fans, after a video of her singing to "You Need To Calm Down" at an event went viral.
Swift could be seen grabbing a drink from the server. She danced and stood up for nearly all the performances. She even reportedly lost a diamond out of a piece of jewelry and had to get help finding it.
At one point, her publicist appears to come over to hand her water.
Fans on social media were extremely entertained watching Swift's every move, as it got more chaotic throughout the night. They were even to decipher some of what she was saying, as Swift's "It's giving movie, it's giving cinematography" line went viral.
Find some clips of Swift's "Drunk Taylor" moments above. Below, find some fan reactions to the videos.
i know we are all joking about drunk taylor but i truly think she's just genuinely having a fun, carefree night because … not to be reputation but … she's doing better than she ever was pic.twitter.com/8JXDt0zqWf

— swiftie wins (@swifferwins) September 13, 2023
which drunk taylor are you today? pic.twitter.com/i44c2TTnTa

— vernica⸆⸉ 🩵 (@VIsOnCorneliaSt) September 13, 2023