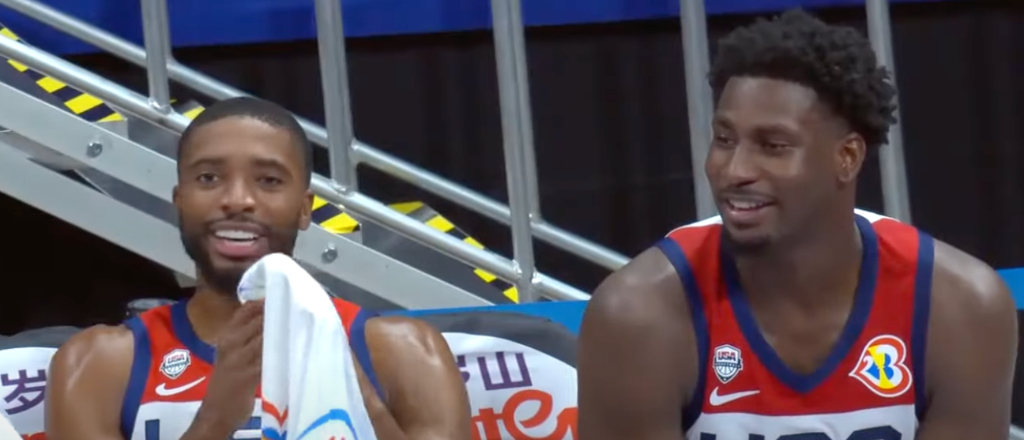 The United States men's basketball team was unable to leave the 2023 FIBA Basketball World Cup without a medal. The Americans came in fourth place behind Germany, Serbia, and Canada at the event, but there is some good news: Despite all of this, Team USA has jumped back up to the No. 1 spot in the world.
FIBA, the international organizing body for the sport, released its most recent world rankings on Friday. After getting unseated by Spain earlier this year, the United States is back up to the top spot. Spain, which came in a relatively disappointing ninth place at the World Cup, fell to number two, while the rest of the top-5 is rounded out by Germany, Australia, and Serbia. The Germans knocked off the Serbians in the gold medal game at the event, while Australia, like their Spanish counterparts, failed to get out of the second round of group play.
As Marc Stein explained, FIBA's rankings are not just a glimpse of what happened recently. Instead, it takes several years worth of data, and as a result, that catapulted the Americans back to the top of the ranking.
All of these teams except for Spain have already qualified for the 2024 Summer Olympics in Paris. Three more teams were able to qualify via the World Cup — Canada, Japan, and South Sudan — while France will automatically make it as the host country for the event.