We're deep in Bourbon Heritage Month, which is full of bourbon releases, parties, and festivals. Case in point, the 2023 edition of the Kentucky Bourbon Festival just wrapped up in Bardstown, Kentucky, and it was a doozy. This year's three-day fest was a bespoke county fair devoted to dozens of whiskey brands pouring their best pours for rabid whiskey fans.
I was there for two days. Let me tell you, it was a blast.
I also got to taste a ton of new whiskeys — ryes, American single malts, blended whiskeys, and bourbons (of course). While I couldn't taste them all, I tried my best to get a wide swath of options to find the best whiskeys that you should be looking for right now. Below, I'm calling out 20 whiskeys that truly stood out. While most of these were tasted at the actual festival, a couple of them were also tasted at dinners and parties that took place down in Bardstown, near the festival grounds. That means that there are some elite pours on this list that are going to cost you some serious cash.
This time around, I didn't rank these whiskeys. They're all good in their own ways. There's something for everyone below. My advice is to read my tasting notes on each bottle and find the one that sparks your interest. Then smash that price link to see if you can snag your own bottle. Let's dive in!
Also Read: The Top 5 UPROXX Bourbon Posts Of The Last Six Months
Pursuit United Blended Straight Rye Whiskeys Finished in Sherry French Revere Oak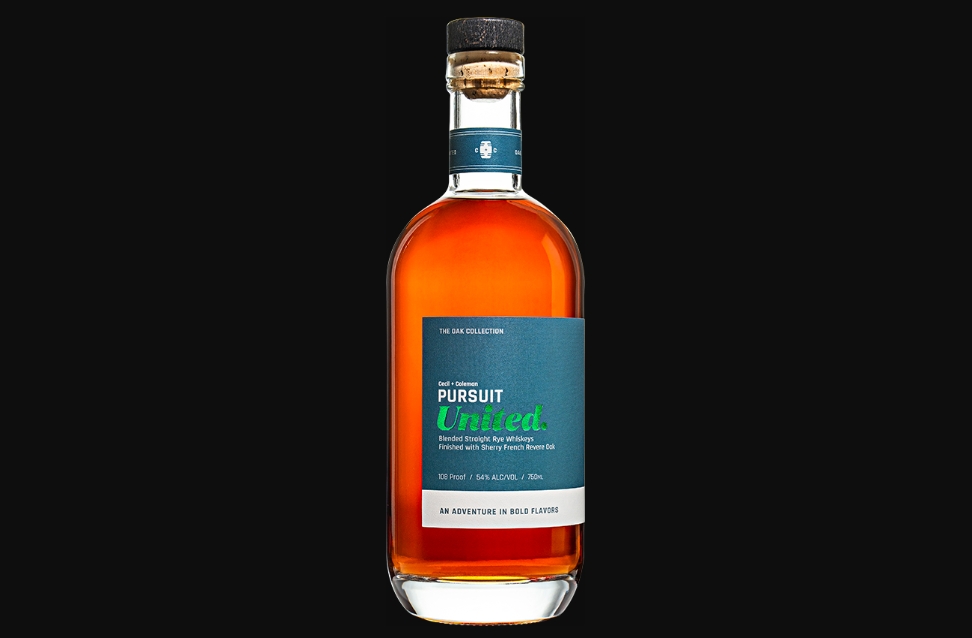 ABV: 54%
Average Price: $74
The Whiskey:
This new rye from the team over at Bourbon Pursuit is a masterful blend. The whiskey is hewn from Bardstown Bourbon Company's 95/5 Kentucky rye batched with two Sagamore Spirit ryes — one a 95/5 and one 52/43/5 rye/corn/malted barley. Those whiskeys are batched and re-barreled into a French sherry revere cask for a final rest before batching, proofing, and bottling.
Tasting Notes:
Nose: There's a sense of dark fruits — black cherry, dates, rum raisin — on the nose that leads to soft and sweet oak next to worn leather, mulled wine, and brandy-soaked fig cut with nutmeg and clove.
Palate: The taste is more on the woody side of the spice with a clear sense of old-school mulled wine with sweet vanilla and star anise over orange rinds and raisins with a slight chili warmth underneath.
Finish: The chili warmth drives the finish toward a soft red-wine-soaked oak that's spiced with orchard barks and fruits next to vanilla/cherry tobacco just kissed with dark chocolate.
Bottom Line:
This is a delicate and nuanced rye whiskey. You can easily drink it neat or on the rocks and you'll be rewarded with a deep and fun profile.
Luca Mariano Kentucky Straight Bourbon Whiskey Single Barrel
ABV: 51.5%
Average Price: $68
The Whiskey:
This whiskey marries Italian-American heritage with bourbon in Kentucky's horse country. The whiskey is a contract-distilled high-rye bourbon that spends six years resting in new American oak. That whiskey is then just barely touched with local water before bottling.
Tasting Notes:
Nose: The nose feels like walking through a peach orchard on a sunny day with blossoming honey suckles wrapped around cinnamon sticks in your hand.
Palate: The taste builds on that spiced honey with a mild root beer vibe next to overripe peach, a touch of vanilla cream, and a whisper of fresh mint.
Finish: The finish stays fairly mellow with creamy honey and mild spices blending with a soft touch of vanilla/mint tobacco warmth.
Bottom Line:
This is one of those bourbon pours that's just… very nice. It's balanced from nose to finish and provides a clear and concise profile. Pour it over a big rock and take your time sipping this one — or make a killer whiskey-forward cocktail with it.
Michter's Single Barrel Kentucky Straight Bourbon Whiskey 10 Years Old 2023 Edition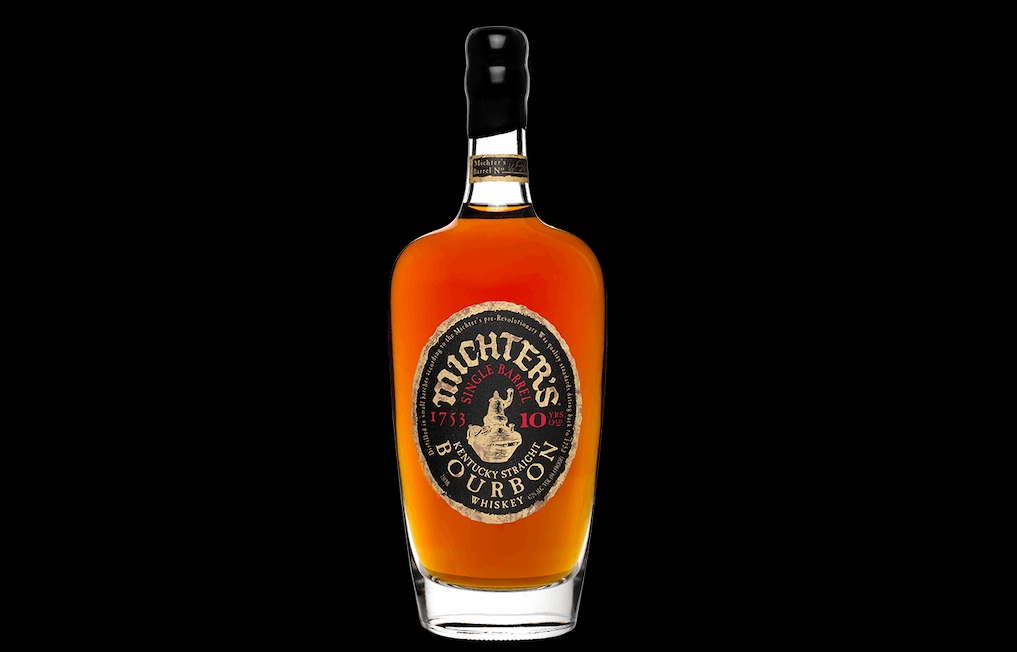 ABV: 47.2%
Average Price: $185
The Whiskey:
The whiskey barrels sourced for these single-barrel expressions tend to be at least 10 years old with some rumored to be closer to 15 years old (depending on the barrel's quality, naturally). Either way, the whiskey goes through Michter's bespoke filtration process before a touch of Kentucky's iconic soft limestone water is added, bringing the bourbon down to a very crushable 94.4 proof.
Tasting Notes:
Nose: There's a peppery sense of cedar bark and burnt orange next to salted caramel and tart red berries with a moist and spicy sticky toffee pudding with some brandy butter dancing on the nose.
Palate: The palate blends vanilla tobacco with salted dark chocolate-covered marzipan while espresso cream leads to new porch wicker and black peppercorns.
Finish: The end has a pecan waffle vibe with chocolate chips, maple syrup, blackberry jam, and minced meat pies next to old tobacco and cedar with a sweet yet toasted marshmallow on the very end.
Bottom Line:
Every time I taste this one it gets better. This is quintessential Kentucky bourbon with a fantastic and very deep flavor profile. If you're looking for a pretty much perfect bourbon pour, this is the whiskey to chase down.
Hardin's Creek 'Boston' Kentucky Straight Bourbon Whiskey
ABV: 55%
Average Price: $169
The Whiskey:
Part three of the Hardin's Creek 2023 releases is finally here. This whiskey is a 17-year-old bourbon made with Beam's classic mash bill. The whiskey spent all 17 of those years in rickhouses on the Boston, Kentucky campus (a little further south of the Bardstown area). Those warehouses are in a flatter area (instead of tucked away in hollers or perched atop hills). So the actual buildings had more access to bathing warm sunlight, wind, and rain — all of which slightly shifts the aging process of the barrels in those warehouses.
Tasting Notes:
Nose: The nose opens with a classic medley of wet brown sugar cut with rich vanilla buttercream, cinnamon bark, and dark cherry cola just kissed with dark chocolate and salt.
Palate: The taste leans nutty (more almond shell than marzipan) with a deep sense of salted dark chocolate-covered espresso beans next to sticky toffee pudding, salted caramel sauce cut with orange zest, and a hint of coffee cake dipped in black tea with a fleeting sense of old rickhouses floors and dry tobacco.
Finish: That dry tobacco and earthiness amp up the finish as the spice barks sharpen toward a warming finish full of Kentucky hugs, vanilla beans, and soft spiced brandied cherries dipped in dark chocolate.
Bottom Line:
I was a really big fan of the Frankfort version released early this year but this might have won me over. It's just so beautifully rendered and deeply flavored with a profile that just keeps giving while you sip. Pour this one over a big ice cube and take your time digging into its depth.
Bardstown Bourbon Company Collaborative Series Kentucky Straight Bourbon Whiskey Finished In Goose Island Bourbon County Brand Stout Barrels
ABV: 50%
Average Price: $159
The Whiskey:
This brand-new release from Bardstown Bourbon Company is a collaboration with Chicago's Goose Island's iconic Bourbon County Stout. The whiskey in the bottle is a blend of six- and seven-year-old Kentucky bourbons that are batched and then re-barreled into Bourbon County stout barrels. 12 months later, the whiskey is blended with another 9-year-old Kentucky bourbon, barely proofed, and bottled as-is.
Tasting Notes:
Nose: A moment of honey draws you in on the nose before veering toward rich and very dark chocolate with a deeply stewed cherry cut with oily vanilla, mulled wine spices, and pear brandy-soaked marzipan with a hint of candied orange zest, dry espresso beans, and moist tobacco leaves.
Palate: There's a moment of malted chocolate shakes on the taste that leads to a rich spiced Christmas cake brimming with walnuts, sultanas, candied cherry, candied lemon rinds, and leathery dates that lead to moments of creamy and very boozy eggnog poured over a Black Forest Cake.
Finish: The Christmas spices, fruit cake, dried fruit, and eggnog all combine on the finish to create a rich and sumptuous finish full of luscious textures and just the right amount of spiced whiskey warmth.
Bottom Line:
This is Christmas in a glass. Drink it accordingly.
Willett Straight Kentucky Bourbon Whiskey Rare Release Single Barrel Family Release Aged 7 Years Barrel No. 12266 Bottle 9/191
ABV: 60.9%
Average Price: $599
The Whiskey:
This is a rare one. It's Willett's classic bourbon mash that's aged for seven long years at Willett in Bardstown, Kentucky. Then a single barrel was bottled at cask strength, yielding only 191 bottles.
Tasting Notes:
Nose: Vibrant bourbon notes of vanilla-heavy crème brûlée mingle with fresh orange zest, creamed honey, old oak warehouses with dirt floors, salted caramel dipped in dark chocolate, whispers of star anise-heavy mulled wine, and a twist of fresh mint with this sense of apple cotton candy.
Palate: The taste bursts forth with blood orange zest, burnt sugar from atop the crème brûlée, bright red berries (think raspberry, currants, and holly), and a hint of rye roasting herbs just kissed with smoked fat.
Finish: The berries lean into homemade and winter-spiced cranberry sauce with a moment of Cherry Coke before veering back toward vanilla buttercream and old oak staves in a cold rickhouse on a rainy fall afternoon with a bold yet balanced warming Kentucky hug lingering for a good while on the very end.
Bottom Line:
This is a "F*ck, that's delicious!" pour of whiskey. If you ever wondered why Willett is so revered and sought after, a pour of this will answer that question from the first nose. I do recommend pouring it over a big rock and taking your time though. There's a lot to savor here and it takes time to really indulge in it all.
Very Olde St. Nick Antique Cask Kentucky Straight Bourbon Whiskey Aged 9 Years "Straight Outta Bardstown"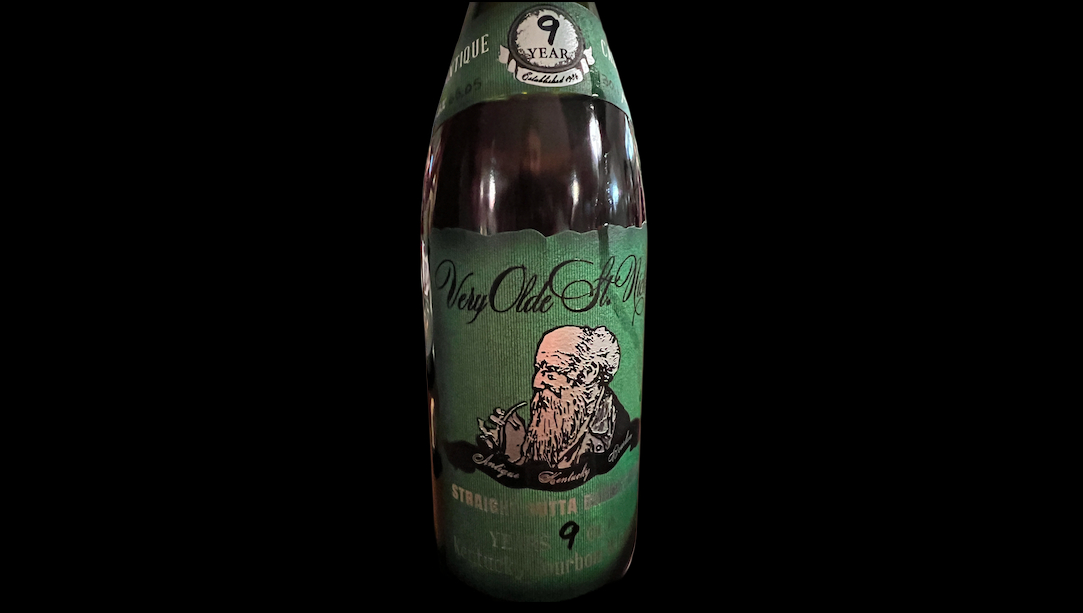 ABV: 65%
Average Price: Coming Soon
The Whiskey:
This new release from Preservations Distillery is all about the old and forgotten barrels sitting in Bardstown warehouses. The whiskey is a nine-year-old blend of Kentucky bourbons that highlights the beauty of Bardstown whiskey from top to bottom.
Tasting Notes:
Nose: The nose opens with a sense of dates and prunes dipped in floral yet creamy honey and then rolled in roasted and crushed almonds before old libraries full of leather-bound books and deeply rich tobacco arrive.
Palate: That musty leather gives way to old barrel houses full of 1800s wood pillars and used barrels before winter spices add a little warmth that's countered by deep vanilla creamy eggnog, soft date cake cut with black tea, and a fleeting sense of dried cherries soaked in brandy and dipped in dark chocolate cut with espresso.
Finish: The end builds a warmth based around sharp winter spice barks and berries with a nice counterpoint of vanilla buttercream and lush eggnog over pound cake with a hint of poppy seed and soft pipe tobacco that's just smoldering.
Bottom Line:
There are actually two of these new bourbons. The other is a 13-year-old version that, to my palate, is oakier and tighter (and a little less accessible). This is the sweet spot in that you'll be instantly whisked away to fond winter memories of your childhood from the nose to the finish. Pour it over a rock and let it take you away.
Penelope Straight Rye Whiskey Heavy Toasted Barrel Finish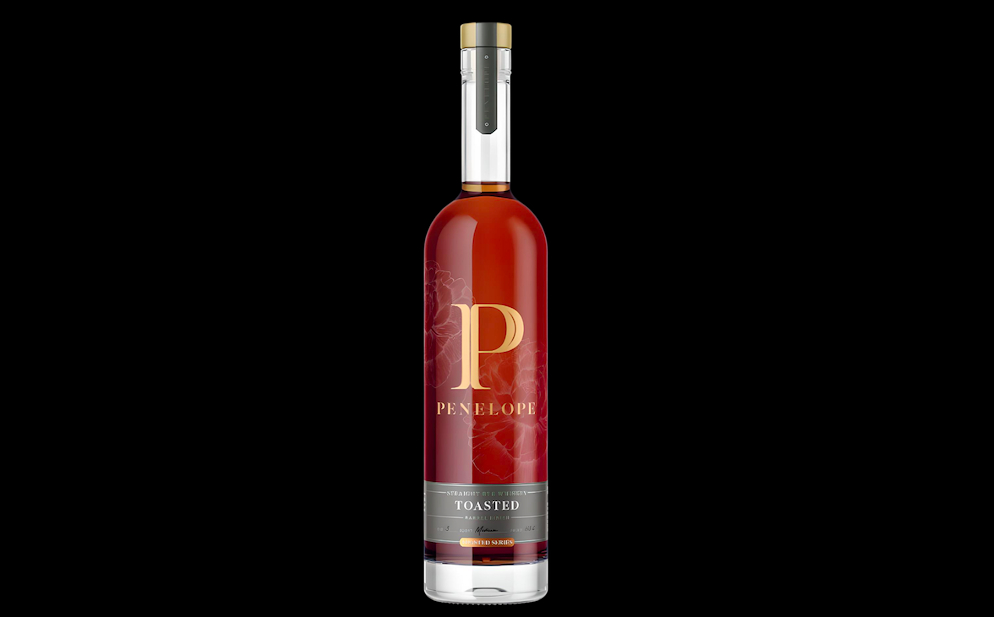 ABV: 50%
Average Price: $70
The Whiskey:
This is made with 100% Indiana rye whiskey. The whiskey was then re-barreled into fresh heavily toasted barrels (with a tiny bit of char) before batching and bottling with a touch of proofing water.
Tasting Notes:
Nose: The nose opens with a leathery sense of old winter spice barks, rich caramel, and vanilla pudding cut with butterscotch and orange rinds.
Palate: There's a sense of singed marshmallows and dark orange zest on the palate that leans into hints of minty tobacco and cedar bark.
Finish: A hint of salted caramel and dark chocolate oranges drive the finish toward a soft old oakiness and a touch of smudging sage.
Bottom Line:
This is just nice. Drink it how ever you like to drink your whiskey.
Rare Perfection 15 Years Old Cask Strength Canadian Whiskey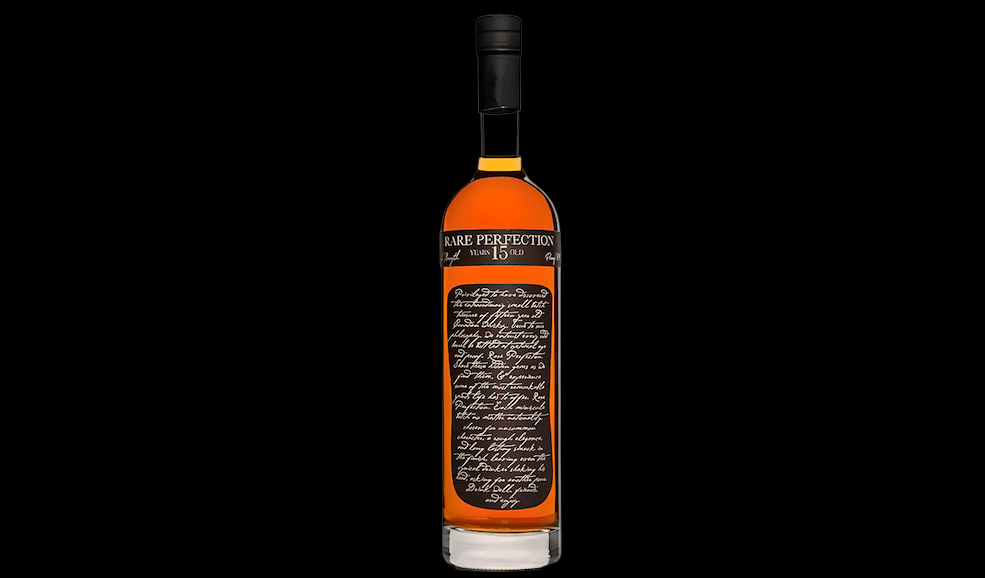 ABV: 59.85%
Average Price: $194
The Whiskey:
This very rare whiskey from Preservation Distilling is a Canadian whiskey that was hidden away up in Canada for a long time. The whiskey in the batch is a 15-year-old whiskey that's batched to highlight dark and deep fruitiness while feeling like something deeply familiar to the American bourbon lover.
Tasting Notes:
Nose: Dark orange chocolate balls open the nose toward rich vanilla buttercream, smoldering oak staves, and a whisper of dry green tea leaves with this whisper of strawberry shortcake lurking in the background.
Palate: The orange takes on a candied vibe with a hint of ginger on the palate as creamy eggnog lattes mingle with pear brandy-soaked marzipan dipped in dark chocolate next to a moment tart red fruit tobacco.
Finish: A deep oakiness arrives late with warming spice barks and rich tobacco leaves before the orange returns with a bright zestiness that accentuates the warming spices and old oak.
Bottom Line:
This is a very fruit-forward pour with plenty of citrus and berry. Then it just goes so much deeper. I really want to play around with this in Manhattan variations as the winter arrives.
Heaven Hill Heritage Collection 2nd Edition Kentucky Straight Corn Whiskey Aged 20 Years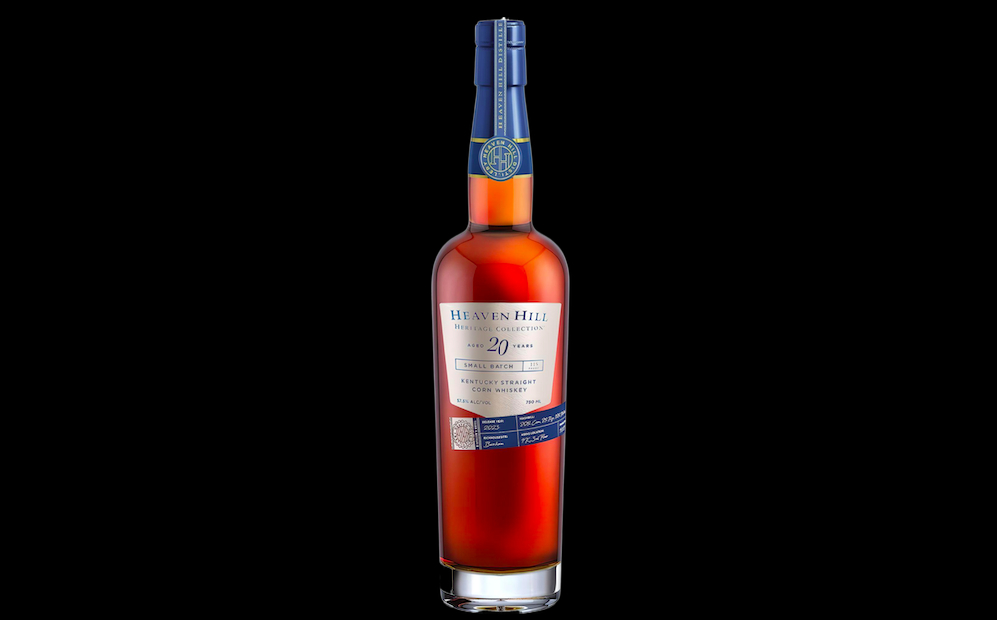 ABV: 57.5%
Average Price: $289
The Whiskey:
The 2nd edition of Heaven Hill's Heritage Collection asks what budget brand Mellow Corn would taste like when left alone for 20 years and treated like an elite whiskey. The results from the mash of 80% corn, 12% malted barley, and 8% rye ended up in 110 barrels back in October 2002. After 20 long years in Heaven Hill's famed Rickhouse 1K, they were batched and bottled.
Tasting Notes:
Nose: There's a mix of sweet white grits cut with salted caramel and old oak on the nose next to a slight nuttiness with a hint of sweetgrass dipped in Caro Syrup.
Palate: That dry grassy nature continues on the palate as burnt orange and dry nuts balance out next to sweet dry white hominy and a hint of vanilla pods.
Finish: The end leans into the burnt orange and nuttiness with a creamy edge and a mild sense of powdered winter spices.
Bottom Line:
This is a wildly different and delicious pour of whiskey. Yes, it's literally Mellow Corn that's aged for 20 years, and it 100% works. I'd pour this over a single small rock and let it bloom in the glass and then take my time really diving deep into the profile.
Old Man Winter Bourbon From The Black Hills
ABV: 54.9%
Average Price: $154
The Whiskey:
This new release is a masterful blend of whiskeys from the core of America's distillery region. The blend in the bottle is a batch of Indiana, Kentucky, and Tennessee whiskeys that are balanced to highlight classic bourbon notes at cask strength.
Tasting Notes:
Nose: Peach cobbler with a big scoop of malted vanilla ice cream pops on the nose with a light sense of rye bread crusts, caramel pie, and mild orange zest cut with oaky tobacco.
Palate: Apricot jam over buttermilk biscuits leads the taste toward white pepper spiciness, winter spice barks, and a bright burst of grapefruit pith before this mild sense of white grape juice and almost savory melon arrives.
Finish: That melon goes full honeydew on the finish with a bit more of that orange before black peppercorns and smoldering smudging sage drive the end toward woody tobacco boxes wrapped in old leather.
Bottom Line:
This is another outlier that's very fruit-forward in fascinating ways. Weirdly, this feels like something you play around with in cocktails while also serving as an obvious neat pour to really take your time with. Your mission is to find how that balances for you.
Barrell Rye Cask Strength A Blend of Rye Whiskeys Batch #004
ABV: 57.85%
Average Price: $84
The Whiskey:
This brand-new blend of ryes from Barrell Craft Spirits combines four styles of rye. The main component is five, six, and 10-year-old Indiana rye mixed with a five-year-old Tennessee rye, a 6-year-old Kentucky rye, and a 14-year-old Canadian rye. Once batched, those whiskeys were bottled at cask strength.
Tasting Notes:
Nose: Leathery candied fruits and berries drive the nose toward tobacco leaves, roasting herbs, and nasturtiums with a whisper of woody sasparilla just kissed with spearmint and sesame seed.
Palate: There's a candied fruit vibe on the palate with pecan waffles, butter, maple syrup, and a touch of burnt marshmallow dipped in creamy espresso that leads to anise and old boot leather.
Finish: Hazlenut shells and marzipan lead to a whisper of dried botanicals like juniper and ancho chili with a woody sense of dried herbs and tobacco dosed in old brandy.
Bottom Line:
This is quickly becoming one of my favorite rye whiskeys of the year. It's just so goddamn good, deep, and delicious. You know what to do!
Hemingway Rye, Signature Edition Straight Rye Whiskey Finished in Rum Seasoned Oloroso Sherry Casks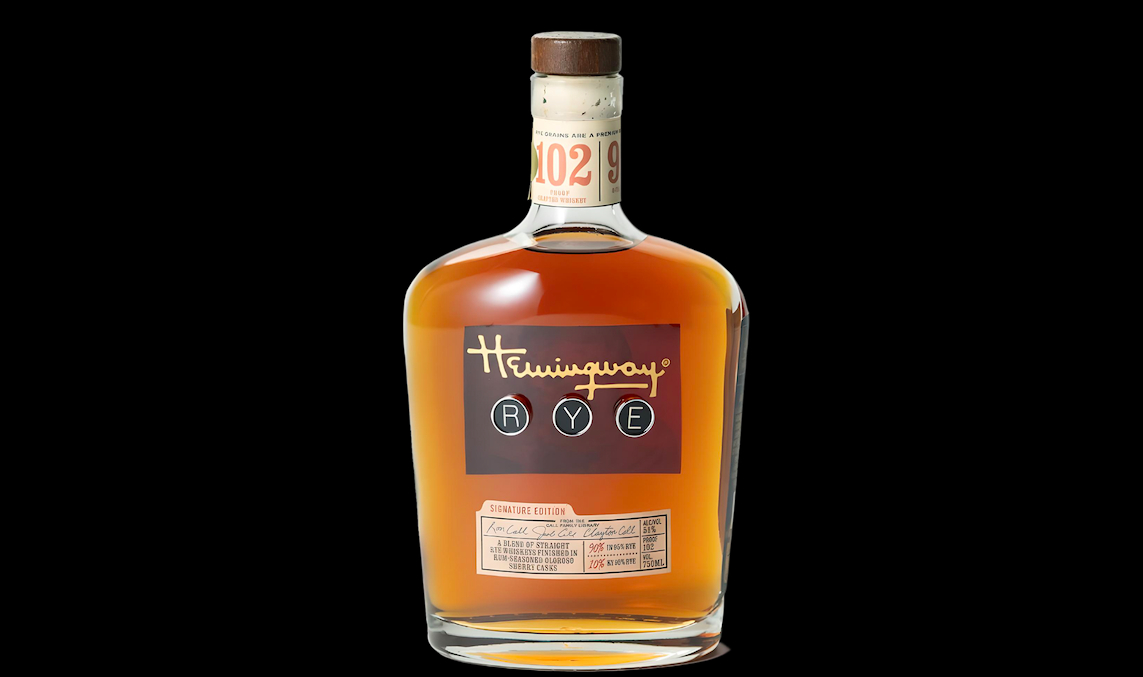 ABV: 51%
Average Price: $79
The Whiskey:
The second release from Hemingway Rye is a blend of six-year-old Indiana rye (classic 95/5 rye/barley) with a four-year-old Kentucky 95/5 rye. Once those whiskeys were batched, the rye was re-barreled in Oloroso sherry casks that held rum.
Tasting Notes:
Nose: The nose opens with a hint of dry sweetgrass over berry brambles before veering into nut cake and rum-soaked raisin with a hint of spice barks and vanilla cream.
Palate: Caramel cut with orange oils and dipped in dark chocolate drives the palate toward clove and nutmeg-heavy eggnog with a touch of vanilla sugar cookies, orange cake, and a medley of dates, figs, and prunes.
Finish: That dark fruit folds into a sticky toffee pudding vibe with more of that chocolate-covered caramel and dark orange with a lush finish.
Bottom Line:
Yep! Another stellar rye whiskey. This one feels like the perfect all-around whiskey in that I want to make cocktails with it just as much as I want to sip it neat or on the rocks.
Green River Single Barrel Kentucky Straight Bourbon Whiskey Full Proof
ABV: 59.5%
Average Price: $59
The Whiskey:
The latest addition to the core Green River lineup is a doozy. The Kentucky whiskey is a rye-forward single-barrel bourbon. The mash bill is 70% Kentucky-grown corn with 21% rye and 9% malted barley. That whiskey rests for at least five years before water is added to bring the proof back down to entry proof, hence "full proof". The whiskey is then bottled directly from the barrel as-is.
Tasting Notes:
Nose: Cream soda and honeycomb greet you on the nose with a light sense of spiced holiday cakes, vanilla sheet cake, soft-dried chili, and old woody spice.
Palate: The honey and vanilla bond on the palate to create a luscious mouthfeel that leads to balanced notes of sharp dried chili spice, soft worn leather, pipe tobacco, and rich walnut bread with plenty of butter, salt, cinnamon, nutmeg, and allspice.
Finish: The end leans toward the leather and tobacco with a chili-choco vibe accented by soft walnut and even softer vanilla.
Bottom Line:
This single-barrel product just doesn't miss. The spice is perfectly balanced with the deeper nutty and vanilla bourbon vibes. Take it slow, find your sweet spot, and then experiment with this one.
Filmland Spirits Presents Ryes of the Robots Small Batch Straight Rye Whiskey 2023 Batch
ABV: 47%
Average Price: $59
The Whiskey:
This brand-new whiskey blends Hollywood B-movies with sourced whiskey is very new. The actual juice is a 95/5 rye/malted barley sourced whiskey from Kentucky. Beyond that, not much is known. Though there's been an incredible amount of work about writing a script and drawing up storyboards around the beautifully designed release.
Tasting Notes:
Nose: The nose opens with a nice mix of dark berries and old leather next to cinnamon bark and clove berries with a hint of caramel before veering toward sheet cake and singed marshmallows.
Palate: The palate hits a mint chocolate chip vibe with a dash of black peppercorn before bright red berries floating in vanilla-laced cream lead the taste back toward smoldering marshmallows and a lot of woody winter spice.
Finish: Oak staves and cinnamon bark really peak on the finish next to very mild menthol tobacco just kissed with red berries and more of that creamy vanilla with a whisper of green grass lurking under it all.
Bottom Line:
This is a great straightforward rye pour. It's succinct and gets the job done. I'd start by using this in whiskey-forward cocktails and then go from there.
Three Chord Cask-Finished Bourbon & Corn Whiskey Finished in Honey & Toasted Barrels
ABV: 55.65%
Average Price: $59
The Whiskey:
This is from a wide-ranging whiskey brand created by Neil Giraldo (Rock and Roll Hall Of Fame guitarist and producer behind Pat Bantar and Rick Springfield's biggest hits). The whiskey in this expression is hewn from a high-rye five-year-old MGP bourbon, a standard six-year-old MGP bourbon, and an eight-year-old Kentucky corn whiskey. Those barrels are batched and the whiskey is re-barrelled into toasted barrels from ISC and Speyside cooperages for three months. Then those barrels are batched and that whiskey is then re-barreled once more into Fern Valley Farms honey casks for one final month of mellowing.
Tasting Notes:
Nose: This has a nice spiciness to the nose that leans into cedar and smudging sage with a hint of nasturtiums, creamy honey, and gingerbread cookies.
Palate: The mouthfeel is lush with a nice layering of corncake with honey, vanilla malt with a cherry on top, and bold winter spice barks and botanicals with a hint of burnt orange and red chili pepper.
Finish: The spice ramps up on the end with a good Kentucky hug (more a buzz than a burn) next to light white grits cut with butter, honey, and caramel with a hint of orchard fruit lurking behind it all.
Bottom Line:
This builds from a soft nose to a powerful finish. It's nuanced and deep in all the best ways. Take it slow on the neat pour, add water to let it bloom, and then play around with it once you get a handle on the overall profile.
New Riff Sour Mash Single Malt Kentucky Single Malt Whiskey Cask Strength
ABV: Varies
Average Price: $69
The Whiskey:
This brand-new whiskey from New Riff is years in the making. The whiskey in the bottle is a blend of single malt whiskeys made with 100% barley mash bills (Golden Promise, Maris Otter, Chevallier heirloom barley, and Scottish peated barley malt) that are aged for seven to eight years in a combination of new charred oak, de-charred toasted oak, red wine casks, Portuguese brandy casks, classic sherried oak casks, and a few others.
Tasting Notes:
Nose: Rich malted winter spiced cakes lead the nose toward chili pepper spice, old dried fruits (dates, prunes, figs) all dipped in floral honey, and a light sense of citrus (both candied and dried) before old oak, orchard bark, and fall leaves arrive with a sense of fermented fruit laying on the ground of that orchard.
Palate: The funky fruit and fall leaves drive the taste back toward rich vanilla and spiced malted fruit cakes with a light sense of pipe tobacco and old leather boots before floral honey gives way to bright nasturtiums.
Finish: The floral spiced honey gets malty on the backend with a hint of salt and rock candy before hot tobacco and dried red chili build on the end.
Bottom Line:
This is a bold American single malt that hits every note so clearly. It all makes sense and becomes a bit of a whirlwind on the senses (in the best way). Pour this over a big ice cube and go from there.
Barrell Bourbon Cash Finish Series: Tale of Two Islands
ABV: 59.11%
Average Price: $89
The Whiskey:
This new release from Barrell Craft Spirits is a unique one. The whiskey in the bottle is batched from Indiana bourbon (five, six, and nine-year-old barrels) with Maryland bourbon (five and six-year-old barrels). Once batched, the whiskey is re-barreled into rum casks and Islay whisky casks. Then those barrels are batched and the whiskey is bottled 100% as-is at cask strength.
Tasting Notes:
Nose: The nose opens with big notes of bananas foster, peach cobbler, and blackberry crumble next to roasting herbs, smoldering smudging sage, old cedar kindling, and rich vanilla-chocolate malted tobacco with a dash of Cherry Coke and Almond Joy.
Palate: Lushness dominates the palate with dark chocolate-covered espresso beans, candied orange peels, candied almonds, black cherry soda, cream soda, plum pudding, and mincemeat pies dusted with powdered sugar before dark and lightly smoked oak arrives.
Finish: That smoky oak leads to pepper brisket fat and salted butter cut with cedar tobacco before veering toward blackberry pie and red currants swimming in dark chocolate with a faint whisper of fresh vanilla pods.
Bottom Line:
This is delicious, unique, and deep. This is another one that you'll need to take your time with to really savor. But trust me, it'll be a very rewarding time investment thanks to how much depth is here.
Bardstown Bourbon Company Chateau Doisy Daene A Blend Of Straight Whiskeys Finished In Sauternes Barrels And Toasted Oak Barrels
ABV: 54.5%
Average Price: $159
The Whiskey:
This collab is a blend of 10-year-old Kentucky bourbon with six-year-old Indiana rye (with a high-corn mash bill). Those whiskeys were batched and then re-barreled into Chateau Doisy Daene Sauternes barrels for another seven months of aging before another batching session. Then that whiskey was re-barreled again into new toasted oak barrel for a final four months before batching and bottling as-is.
Tasting Notes:
Nose: Rum raisin and black-tea-soaked dates drive the nose toward bitter marmalade, brandy-soaked marzipan, cinnamon-laced apple cider, and creamed honey with a fleeting sense of white wildflowers in the summer.
Palate: Semi-fermented raisins fresh off the vine open the palate toward caramel candies cut with freshly ground cinnamon and nutmeg next to soft vanilla pound cake drizzled with toffee cut with orange and salt.
Finish: The finish leans gently toward old oak staves in a sunny grape orchard with a light sense of orange blossom, Earl Grey tea, and fresh honeycomb with a nice vanilla lush underbelly.
Bottom Line:
This is a dark fruity masterpiece. Drink it slow and enjoy every moment.
Michter's US*1 Barrel Strength Toasted Barrel Finish Kentucky Straight Rye Whiskey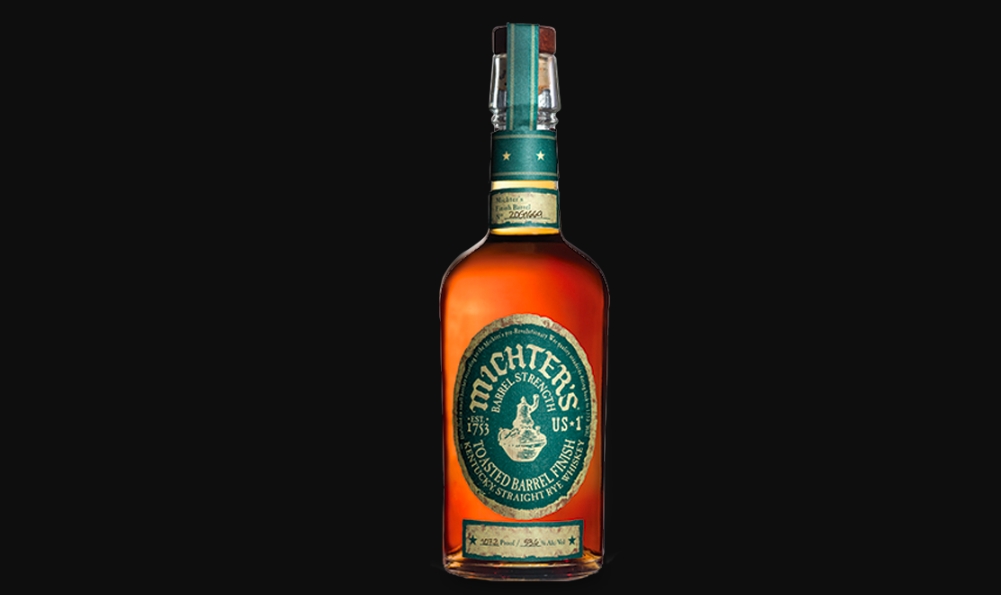 ABV: 54.45%
Average Price: $520
The Whiskey:
This whiskey is Michter's standard rye that's finished in a second, toasted barrel. In this case, those barrels are air-dried for 24 long months before being lightly toasted and loaded with the rye. The whiskey then goes into the bottle at barrel strength.
Tasting Notes:
Nose: This has a spicy and sweet nose that's just like a buttery, candied, and dried fruit, and nut-filled holiday cake that's been drenched in good whiskey and left to sit for a month to really amp up those flavors while a flutter of dry cedar kindling dipped in dark chocolate sneaks in.
Palate: The taste has a clear sense of black-tea-soaked dates, creamed vanilla honey, black walnuts, wet brown sugar, and a touch of salted dark chocolate with a whisper of bitterness that feels like vanilla pods still on the branch and old smoking hickory just kissed with brisket fat.
Finish: The mid-palate dries out towards that pitchy yet dry woodpile with an echo of dirt from the bottom of that woodpile on the finish before the roasting herbs and soft dark berries arrive with a whisper of dark chocolate tobacco and leather.
Bottom Line:
This is another masterpiece whiskey. The woodiness from the toasted barrel balances excellently with the deep rye vibes to create something bigger than its individual parts. Again, take it slow and enjoy every second.