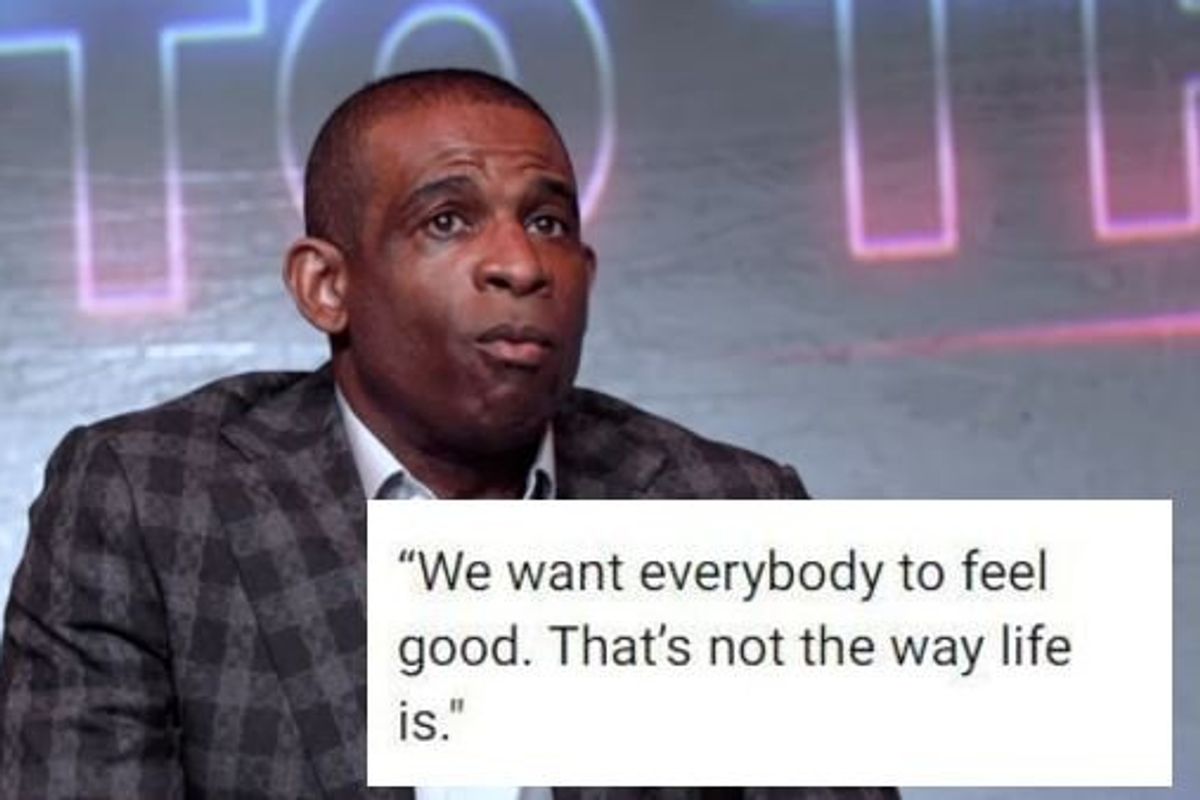 Deion Sanders changed our perceptions of an an athlete when he was one of the handful of people to ever play in the National Football League (1989 to 2005) and Major League Baseball simultaneously (1989 to 1997 and 2001).
Now, he's changing perceptions on the sidelines as a head college football coach by being passionate, provocative and unapologetically "old school."
Last season, the Colorado Buffaloes only won one game. This year, after hiring Sanders as a coach, the team is 3-0. One of the big reasons for the overnight change is that Sanders had no problem firing the entire coaching staff and replacing most of the team's players.
---
Before the season began, Sanders told the team he was going to be hard on them and bring in a bunch of new guys from the transfer portal. If the players weren't with how he was running things, he asked them to transfer out of the program.
"Now, if you went for that, if you were able to let words run you off, you ain't for us because we're a old-school staff," he told "60 Minutes." "We coach hard. We coach tough. We're disciplinarians. So, if you're allowing verbiage to run you off because you don't feel secure with your ability, you ain't for us," he said.
"I'm sure that your straight talk was appreciated by some. But, is this scorched-earth policy good for college football or for the kids?" interviewer Jon Wertheim asked.
"I think truth is good for kids. We're so busy lyin', we don't even recognize the truth no more in society," Sanders replied. "We want everybody to feel good. That's not the way life is. Now, it is my job to make sure I have what we need to win. That makes a lot of people feel good. Winning does," he said.
Sanders' honesty is probably refreshing to a lot of people who think kids are too coddled these days. What's interesting is that his ultimate goal is exactly the same as a parent or coach who sugarcoats things. Sanders believes that by pushing young people hard they can achieve great things and through that success comes happiness.