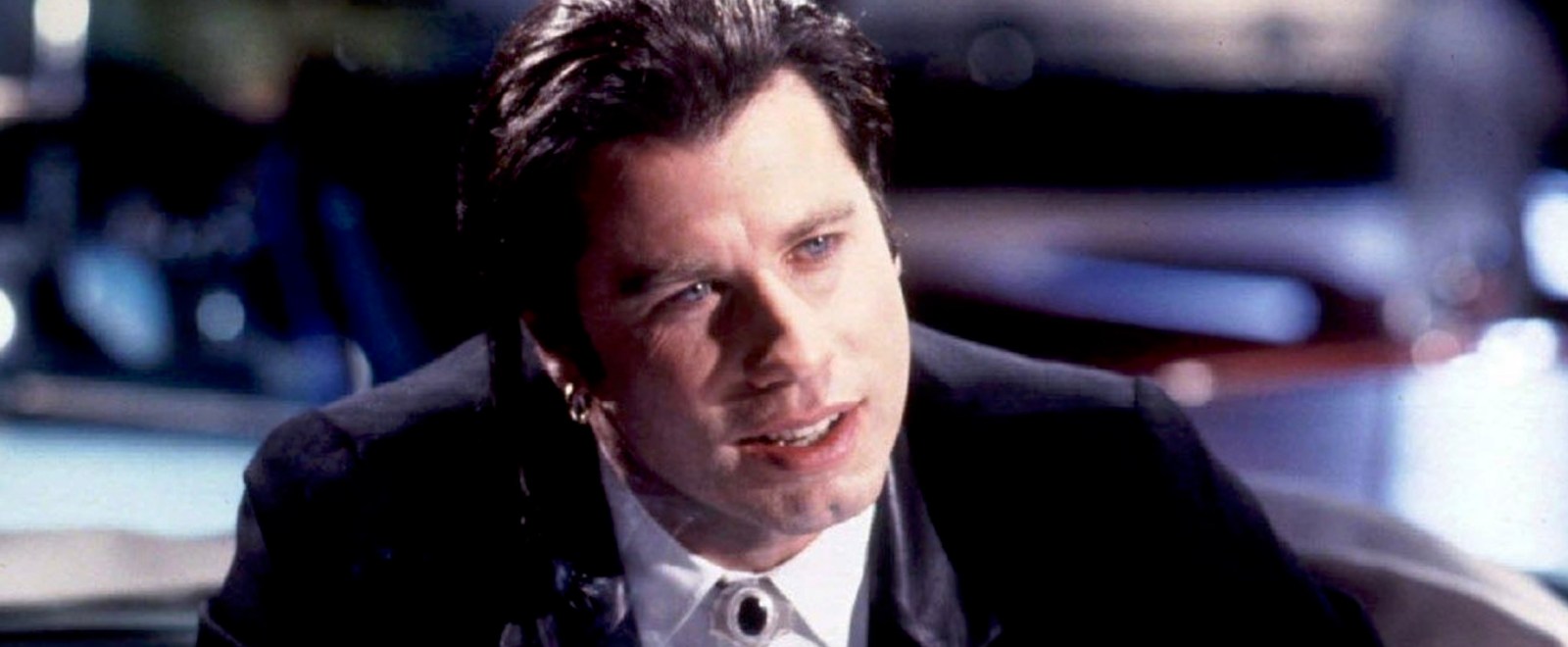 Quentin Tarantino is hopefully not hard at work on The Movie Critic, but once the strike is over, production can begin on his 10th and final film. That includes finding a cast, although it's been rumored that Paul Walter Hauser has been offered "the lead role," assuming Jamie Taco doesn't beat him to it.
The Ankler's Jeff Sneider has also heard that Tarantino is "saving a role in his final film THE MOVIE CRITIC for two of his former leading men. Here's one of them…" he wrote on X, along with a GIF of John Travolta in Pulp Fiction.
This is an unconfirmed report, but Tarantino has worked with many actors more than once, but not Travolta. Could a Vincent and Jules reunion be in the works? (I assume Samuel L. Jackson will be in The Movie Critic.) There's no animosity between the two as far as we know, although if I were Tarantino, I would be bitter about resurrecting Travolta's career, only to see him make Gotti.
Sneider responded to those asking if Samuel L. Jackson was the other ex-leading man who is set to appear in The Movie Critic by saying, "He was already kinda out there," adding: "I've heard of another one… and an actress too."
Bring back Pam Grier. Get her that overdue Oscar nomination.
(Via Games Radar)