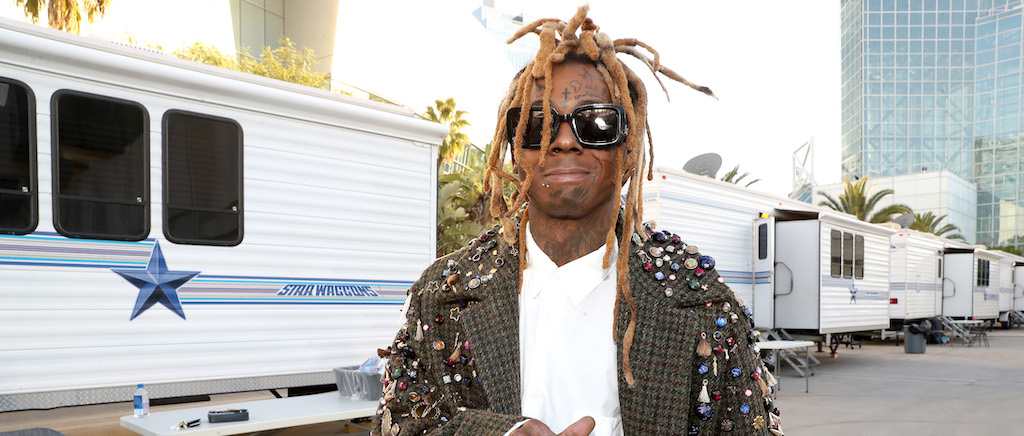 Lil Wayne has a well-earned reputation for being one of the most productive rap artists around — even in the current era of biannual releases, deluxe editions, and streaming re-releases that has given listeners no shortage of options. And although his latest album, Funeral, was released over three years ago, the break he's taken has only given him more time to work on even more new music.
His next release, apparently, will be Tha Fix Before Tha VI. While there's not a lot of info on what this project is or what's on it, it's clear that it's meant to be a table-setter for his upcoming sixth installment of Tha Carter.
When Does Lil Wayne's Tha Fix Before Tha VI Come Out?
While Wayne shared a link to a pre-save page for the project, the New Orleans rapper's reticence toward promoting himself on social media means there isn't much information on a release date. After pre-saving, fans are given the option to sign up for the artist's mailing list, but even searching for the project on Apple Music, Google, or Spotify offers few answers.
So even though we don't know when Tha Fix Before Tha VI is due, it certainly sounds like Wayne has a wealth of new material coming down pipeline — as befits an artist with his penchant for productivity.