Each week our staff of film and TV experts surveys the entertainment landscape to select the ten best new/newish shows available for you to stream at home. We put a lot of thought into our selections, and our debates on what to include and what not to include can sometimes get a little heated and feelings may get hurt, but so be it, this is an important service for you, our readers. With that said, here are our selections for this week.
20. Adventure Time: Fiona and Cake (Max)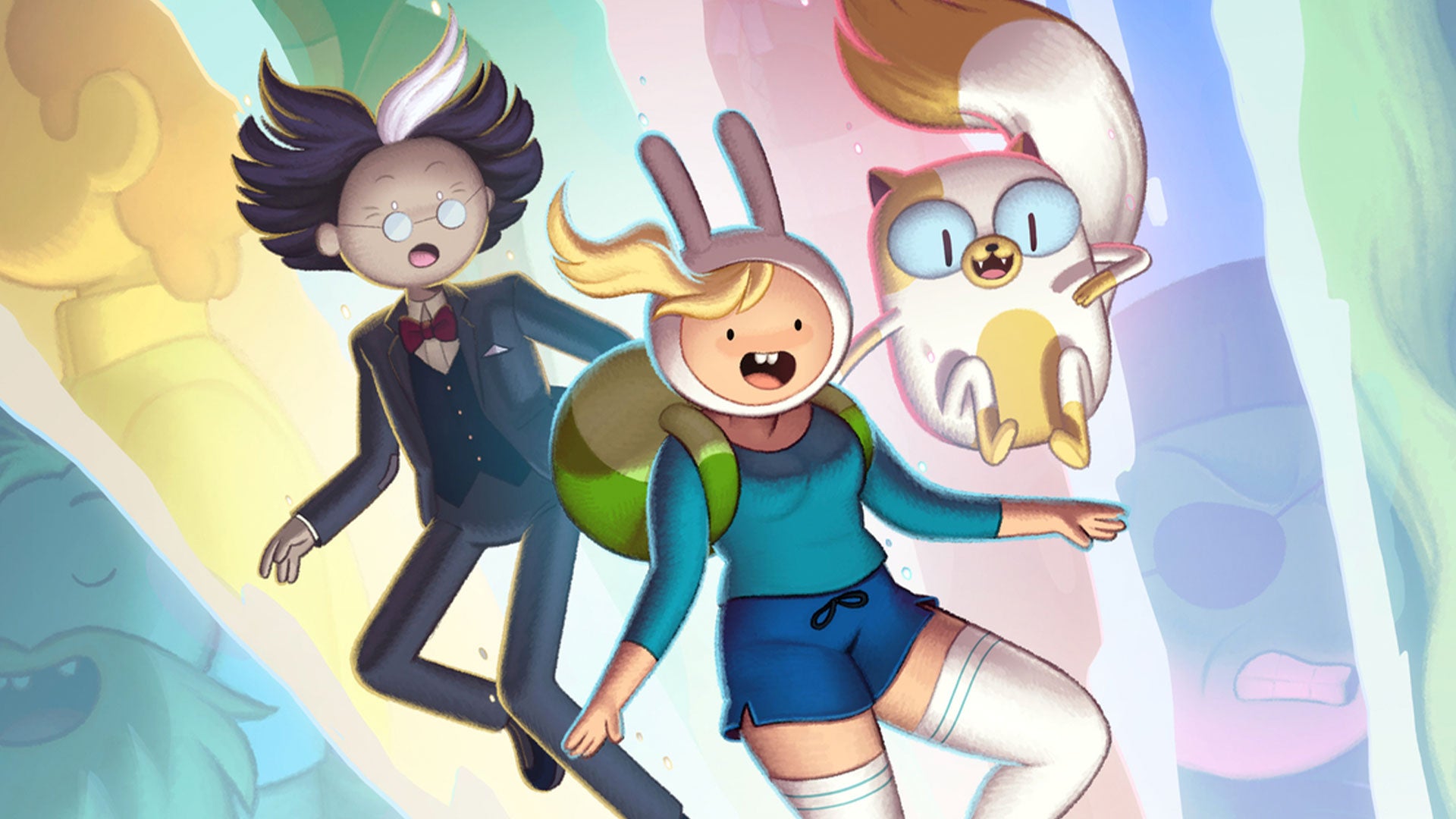 Fionna and Cake were introduced in a season three episode of the wonderful animated series Adventure Time, and became instant fan favorites. Now, the pair have their own spinoff show, Adventure Time: Fionna and Cake, which finds them on a multiverse-hopping journey towards self-discovery. It looks just as funny, existential, and clever as the original, just with a cat (Cake) instead of a dog (Jake). Whether that's an improvement is up to you.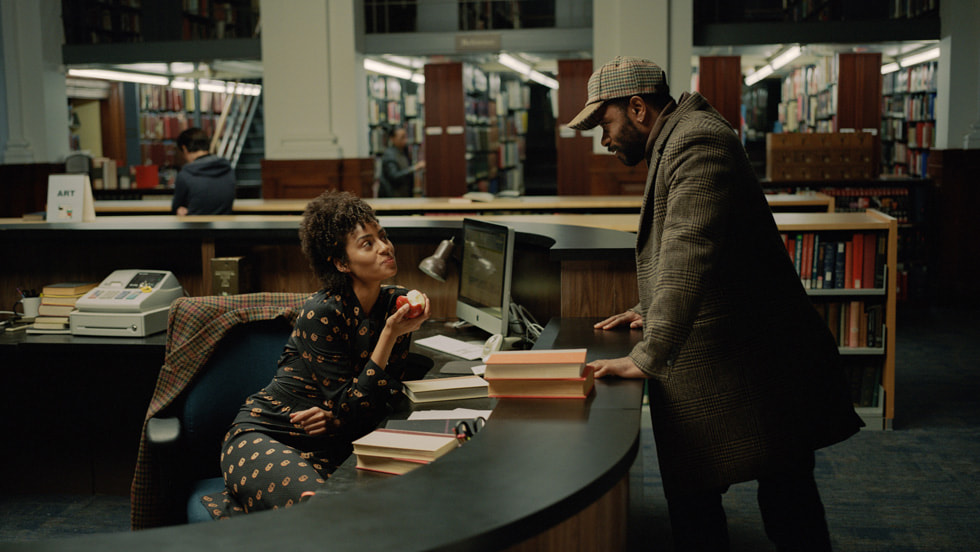 LaKeith Stanfield heads into the horror realm in this adaptation of Victor LaValle's acclaimed novel. The show promises to be a grown-up fairytale begins in a New York City library and heads into a version of the Big Apple that usually remains closed from human eyes. It's also a parenthood fable, and yes, it truly feels like the scariest horror stories often revolve around kids, whether they happen to be good or evil. Given Stanfield's ability to showcase the surreal in various other projects, one can bet that this quality adds to the spooks in this series.
18. Solar Opposites (Hulu)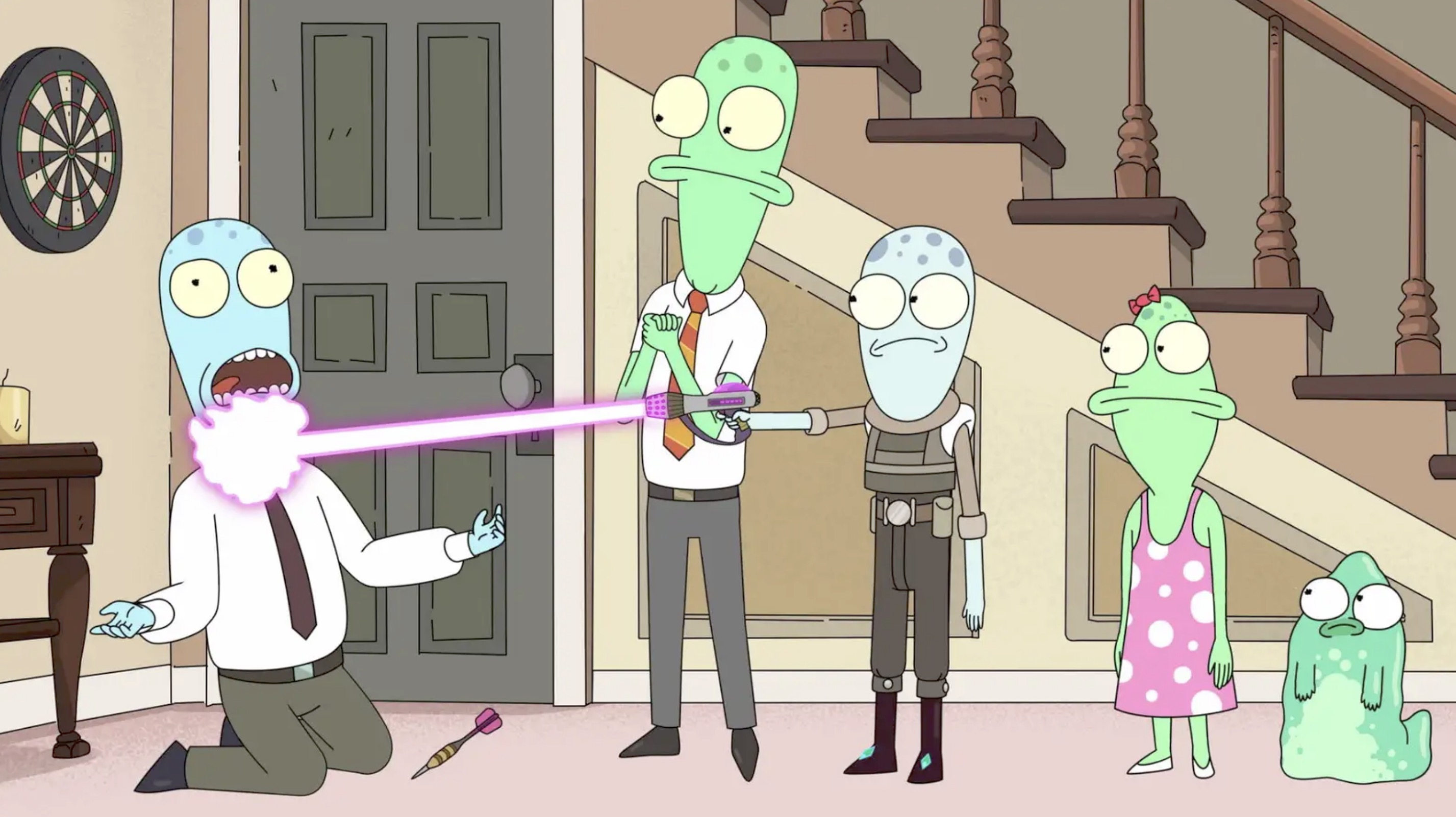 Solar Opposites is, in a sense, two shows for the price of one. What a deal! One show is the alien adventures of Korvo (now voiced by Dan Stevens), Terry, Jesse, Yumyulack, and the Pupa, the cutest lil' guy on television. The other show takes place in The Wall, where humans have been shrunk down and held hostage inside a terrarium. Both are very funny, very weird, and very good. Solar Opposites doesn't get as much attention as Rick and Morty, but it should.
17. Star Wars: Ahsoka (Disney Plus)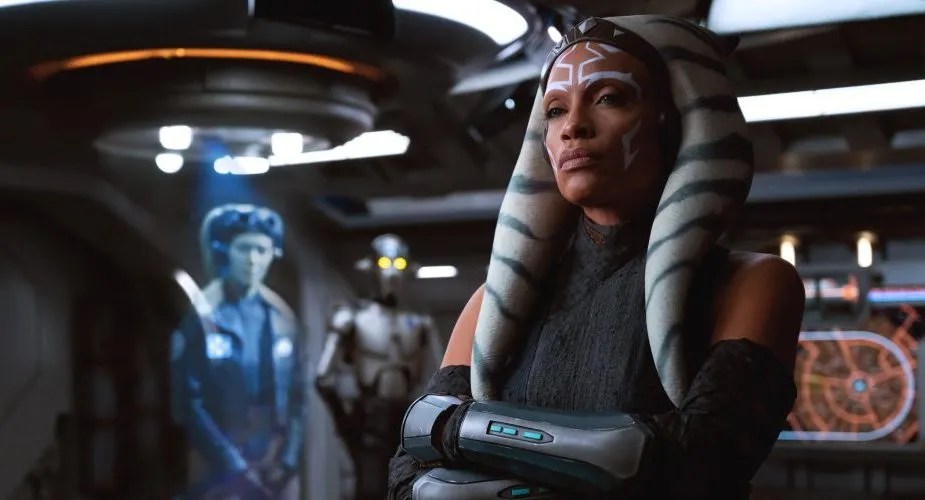 Rosario Dawson is back as Ahsoka in this spinoff of The Mandalorian, with all the face paint and prosthetics to go along with it. The biggest question here, though, is whether everyone's favorite little green guy will show up at some point to steal a few scenes and hearts. Fingers crossed.
16. Predators (Netflix)
It's so easy to feel safe and secure with our place in the food chain (at least until AI turns our microwaves against us), but the reality is we wouldn't fare very well out in the wilderness, shuffling around with true predators who use teeth, claws, brutal strength, and their understanding of the elements to wage daily wars on their rivals and competing species. The Tom Hardy-narrated Netflix docuseries, Predators, amplifies that truth with humbling clarity, spanning the globe to show stunning and startling footage of predators in their habitat and at their most territorial and fierce. It's beautiful, it's terrifying, it's nature.
This intense story, set over several continents, brings us crop circles galore and civilization's collapse while humanity struggles to pull it together during (as the title suggests) an alien invasion. Naturally, there is a sheriff who gets pulled back from the verge of retirement as soldiers, mission controllers, and civilians everywhere lend their perspectives in this series from Simon Kinberg (several X-Men movies) and David Weil (Citadel, Hunters). The show is back for a second season while the world still struggles to figure what, exactly, is happening in real-time.
14. Welcome to Wrexham (Hulu)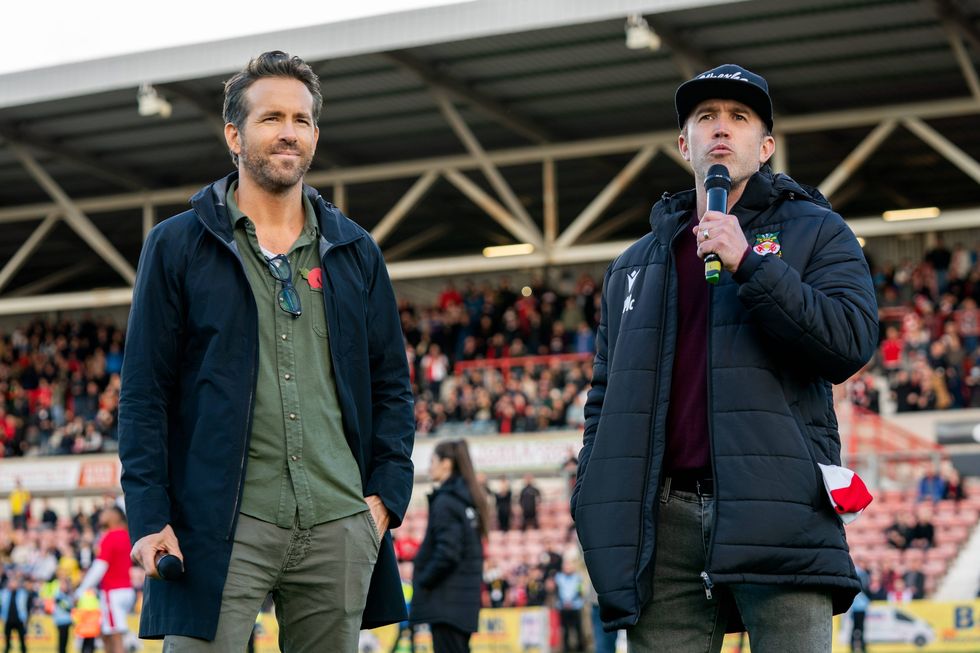 FX's sweet, celebrity-glazed sports docuseries about the historic soccer (sorry football) club that could is back and making a case for why it could be the comfort-binge of the Fall. All of the ingredients that made its first installment so damn charming are still there: a hopeful Ryan Reynolds and Rob McElhenney are still fretting over their investment in a slightly-less-doomed Wrexham FC, the club's manager is still tossing out F-bombs a mile a minute, the humble, dedicated township are cautiously optimistic about their side's brightening future, and a player named Paul Mullin is scoring more goals than once believed humanly possible. But when you add in royal visits and heartbreaking rejections, million-pound renovations, and unbelievable overtime comebacks it raises the stakes yet again, making us and the fans believe that anything — even a coveted promotion in the English League — is possible. Ted Lasso, eat your heart out.
13. Heartstopper (Netflix)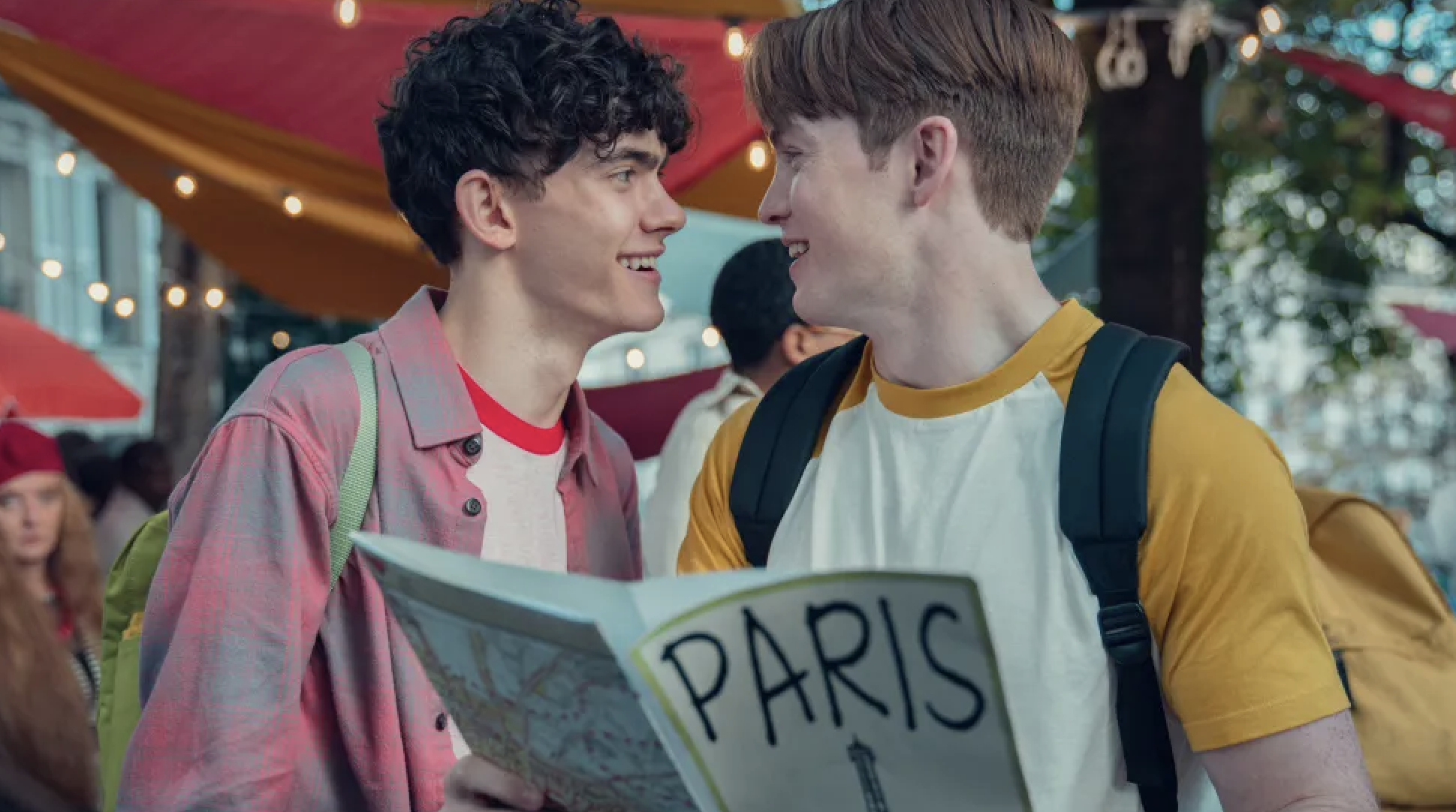 Heartstopper is really just a lovely little show. The first season introduced us all to Charlie and Nick, two teenage boys who became friends and then discovered that friendship might actually be… something… more than friendship. Season two takes things even further. It's funny and sweet and charming and gay as all hell, which is… yeah, really just lovely.
12. Archer (Hulu)
The world has been trying to leave Sterling Archer behind for years and years with hilarious results as the spy and his associates have navigated land, sea, and air (and space), often stumbling into calamity while chasing adventure. But now, in its 14th season, the series, with all its ambition and wit, has reached its climax (yes, we are still doing phrasing) and we are here for it, specifically, the final bows of one of the greatest voice casts ever assembled. How will it all end? We can't wait to find out, but regardless, Archer's place as one of the best comedies of this century is assured.
11. Harley Quinn (Max)
Even though there's been a lot of upheaval at HBO Max/Max and even more so for films and TV shows starring DC characters, at least one supervillainess is safe. Miss Harley (who does not need the Joker for success) was almost pointedly renewed as a clattering of show cancellations and removals swirled. Heck, Kaley Cuoco's voice even gave us the only Valentine's Day special worth watching this year. Soon, we might find out whether Bane is still making love to a skyscraper as Harley attempts to get in good with the Bat Family. Quite a contrast there.
10. Love at First Sight (Netflix)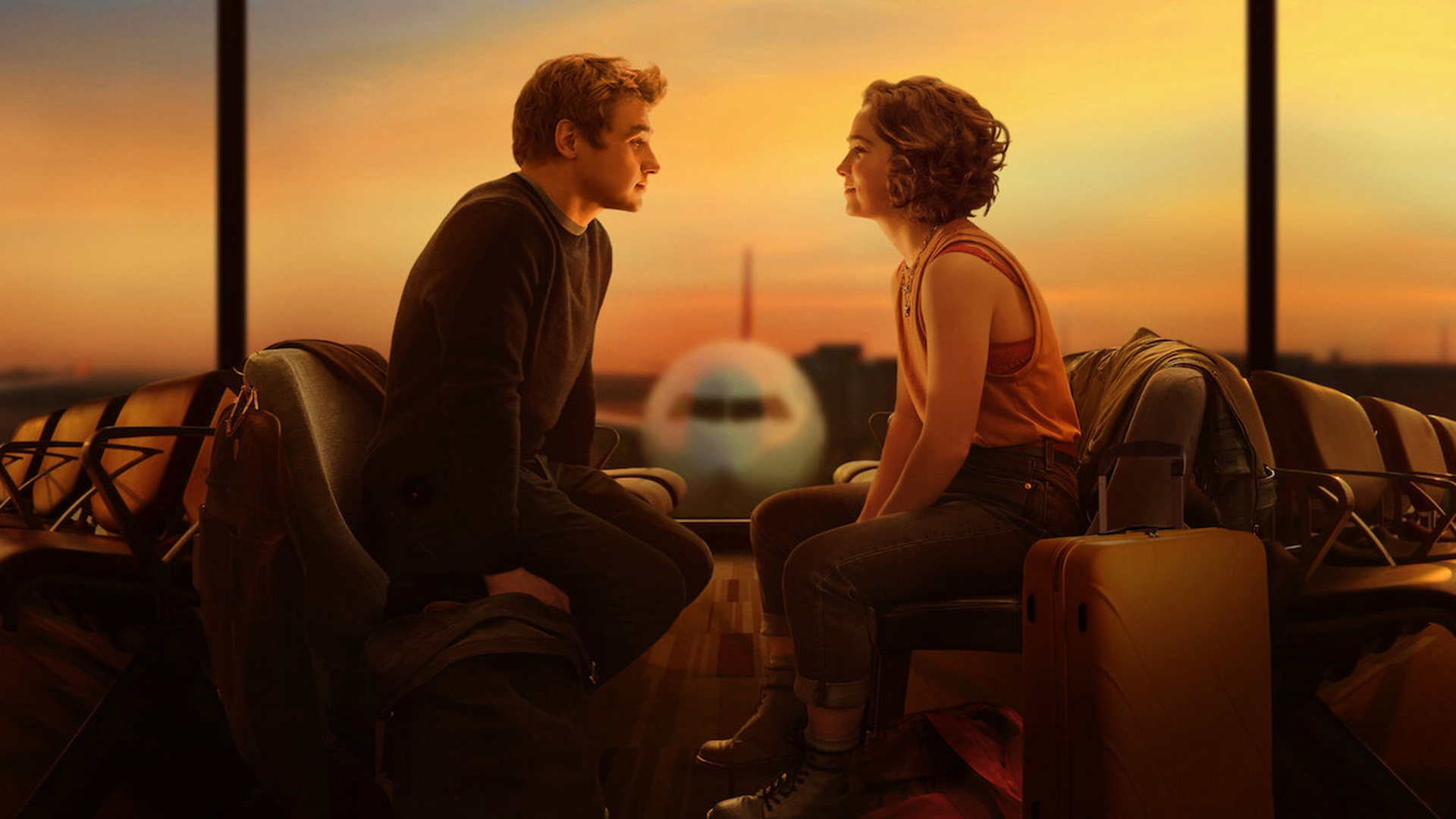 The official description of this movie reads as follows: "Two strangers connect on a flight to London, only to be separated by a twist of fate. A reunion seems improbable — but love has a way of defying the odds." Is this the most original story ever committed to film? Well, no. Should this movie have been titled Love at First Flight? Probably. But could you do a love worst than a sweet little meet-cute starring Haley Lu Richardson from The White Lotus? Definitely. Lots to consider here.
9. The Walking Dead: Daryl Dixon (AMC Plus)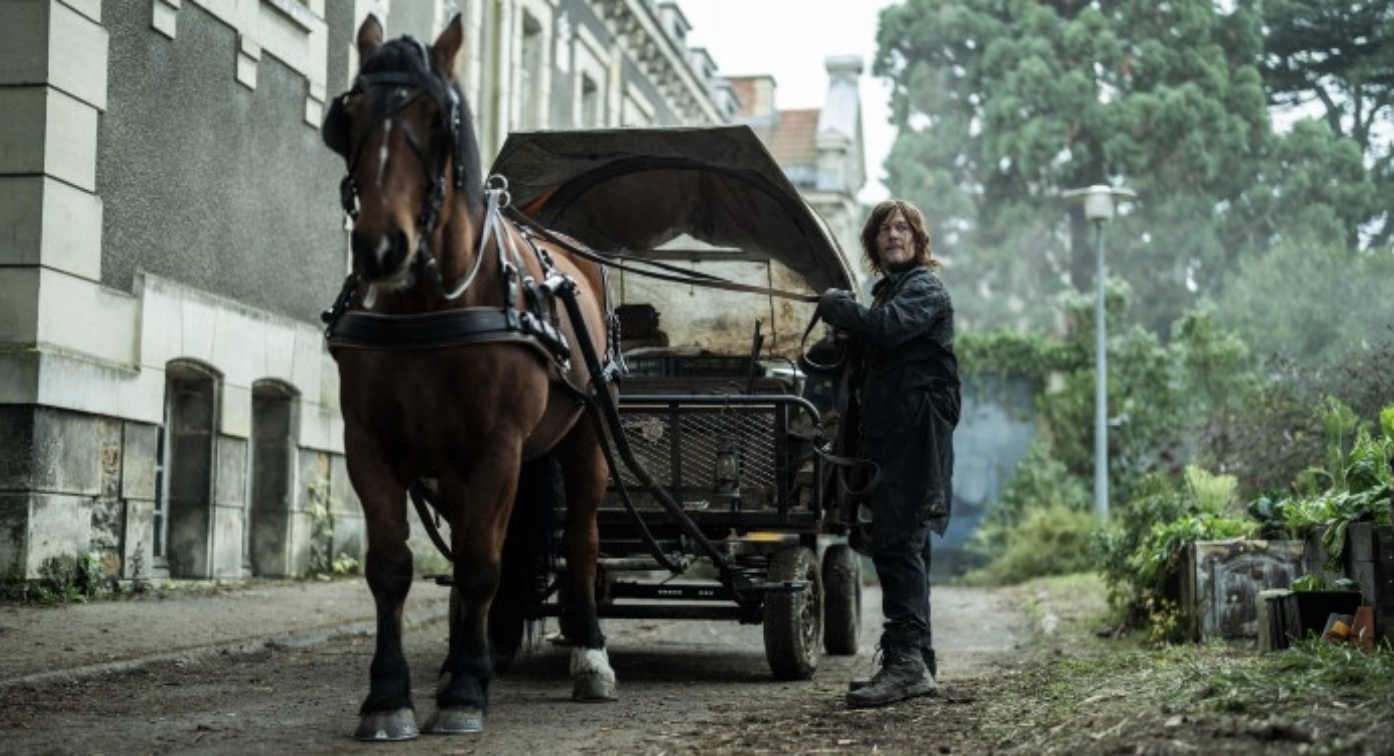 The only "solo" spinoff of AMC's post-apocalyptic world is upon us. Daryl is most entertaining character to send to France, and he's also the least religious of the bunch, which makes it awfully funny to see him hanging with a bunch of nuns after waking up in France like "WTF?" Most of all, though, Daryl earns his "Big Ass Kicker" nickname and we also get a lovely character study of the most loyal and industrious survivor of Rick's old bunch. The action also delivers, so get ready for crossbows and total chaos at Parisian landmarks. Pssst, we also chose the most essential to watch before this spinoff.
8. American Horror Story: Delicate (Hulu)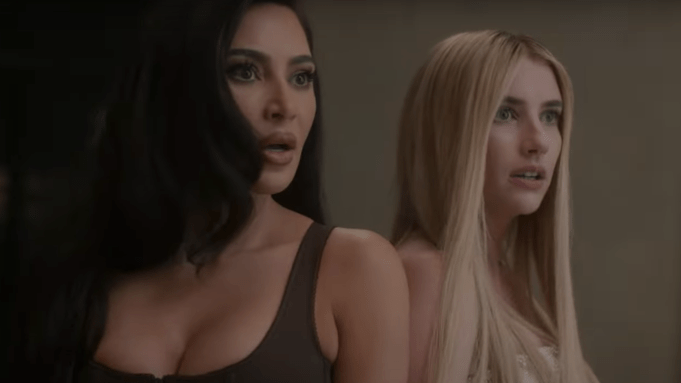 Ryan Murphy's sick, twisted horror anthology has been a bit of a mixed bag over the years but if there's anything that can unite the binge-watching masses this Fall it's Kim Kardashian – first-time actor, lifelong lover of the arts. Kris Jenner's prodigy is playing a supporting role in this season's storyline, which can be best summed up as the millennial version of Rosemary's Baby, while Emma Roberts plays an actress who becomes pregnant and begins to fear that someone (or something) is after her. Demonic symbolism, "hysterical" women, and off-putting wigs – everything you'd expect from a Murphy fright night production is here, it's just all that much more surreal with Kardashian in the mix.
7. The Continental (Peacock)
Sadly, this three-part series will not feature a Keanu Reeves cameo as suggested years ago. This story takes place in the 1970s, long before Wick's most pivotal pup was even born. As such, this spinoff will focus on the earlier days of the franchise's assassin-welcoming hotel, where Colin Woodell portrays Winston, who's attempting to do his day job and also navigate the hellish underbelly of the era's New York City. If you're not into the Mel Gibson aspect of this prequel, then perhaps Katie McGrath can sway you to watch as The Adjudicator.
6. One Piece (Netflix)
What we have here is a live-action adaptation of a legendary Japanese manga series about a young pirate and his friends out on the open seas in search of some treasure. It's been burning up the Netflix charts since its release, and it's been touted as a feel-good celebration of the innocence of childhood adventure, which, all things considered, does not sound like the worst way to spend a weekend binge. Get in there now before the second season drops.
5. The Other Black Girl (Hulu)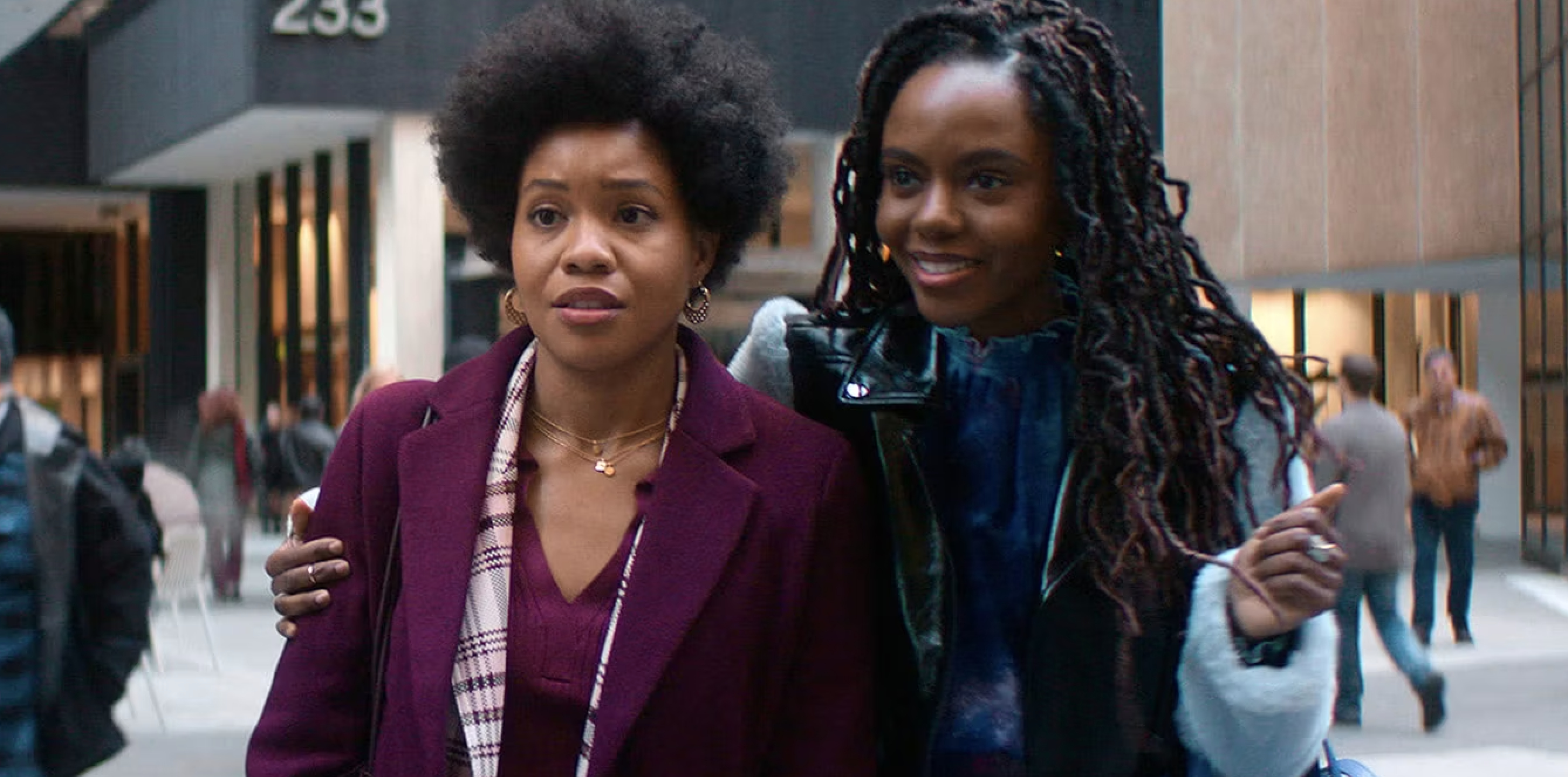 Seriously, watch this trailer. This is not a fluffy little comedy. Rashida Jones executive produces this adaptation of Zakiya Dalila Harris' NYT best-selling novel about an editorial assistant is who is overjoyed to no longer be the "only Black girl" at her work place. However, the novelty of newcomer Hazel quickly fades when it becomes apparent that sinister vibes are going down. Spooooky.
4. Krapopolis (Hulu)
Dan Harmon's long-gestating cartoon take on Ancient Greece is here. He's had big success in the world of animation before with both Solar Opposites and Rick and Morty, so there's reason for optimism even if the reviews of the first few episodes are a little dicey. You have time. Don't pretend like you don't. You're not fooling anyone, Derek. (This works better if your name is Derek.)
3. Sex Education (Netflix)
The horniest kids in Britain are back and ready to go out with a bang – a lot of banging, actually. The fourth season of this Netflix comedy is set to be its last, but before the goodbyes Otis, Eric, Maeve, Aimee, and the rest of the students from Moordale have some growing up to do. While Maeva studies under an eccentric author in America (hello Dan Levy), Otis and Eric struggle to climb the social hierarchy of their new school – one that's so progressive, they've already filled his position of "student sex therapist."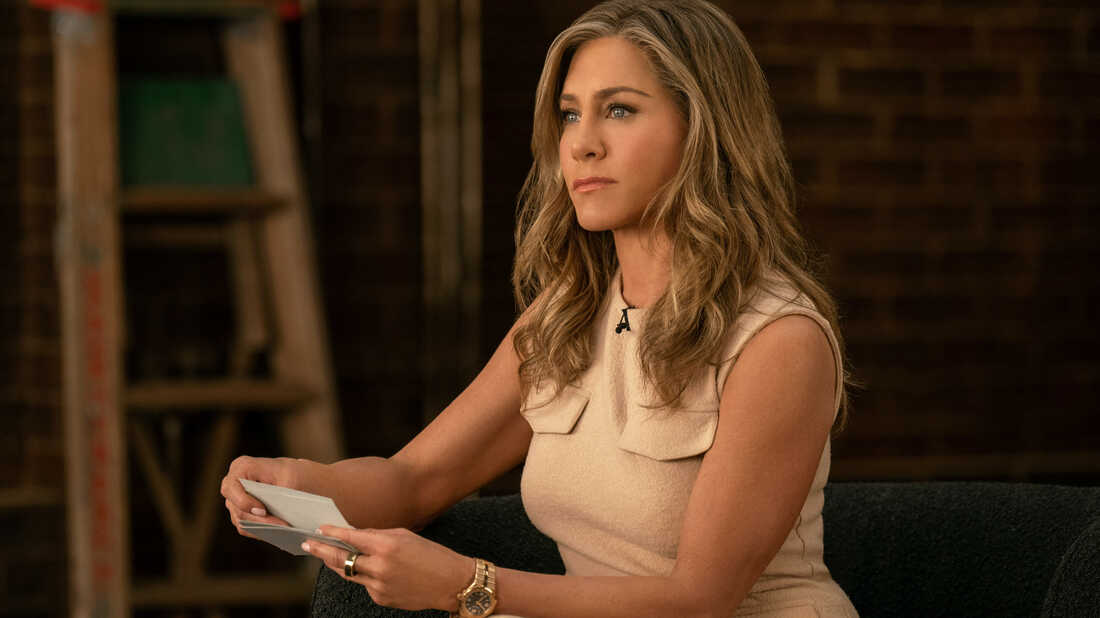 Is The Morning Show the best drama on TV in a world absent Better Call Saul and Succession? It might be in the running, but it's definitely the dramaest drama on TV, leaning on its star power to cut through moments that might be eye-roll-inducing if you weren't so captivated by the screen presence of Jennifer Aniston, Reese Witherspoon, Billy Crudup, and Jon Hamm, who joins this season as a handsome version of Elon Musk. Backstabbing, front-stabbing, walk and talks, politics, high tension, and ripped-from-the-headlines storylines all come together, yet again, with our news and media power players moving more fully toward the game of mergers, acquisitions, and boardroom battles where the real prizes can be found.
1. Reservation Dogs (Hulu)
The thing about Reservation Dogs is that it is a good show. It has been for a few seasons now. And it still is in its third and final season, which wraps up for good on September 27 Funny and heartfelt and everything you could possibly want out of a television show about some teens figuring stuff out. There's a lot of weird stuff going on out there in the world. Some of it is kind of scary. Maybe you should chill out and watch Reservation Dogs. You could absolutely do much, much worse.