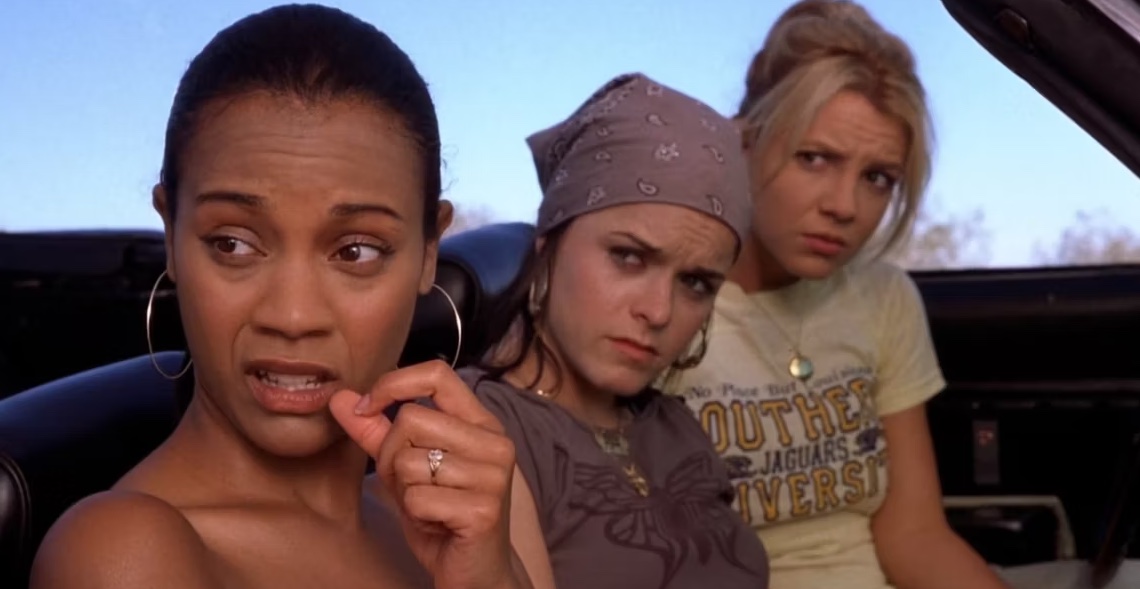 Long before Shonda Rhimes was out here creating her own empire with Grey's Anatomy and its adjacent properties, she penned a movie for a world-renowned pop star back before Shondaland was even on the map. Crossroads was Britney Spears' first (and only) starring role, and it became a teen road trip with the most random cast and musical numbers to ever exist.
The movie starred Spears as Lucy, a small-town girl, and her best friends, played by Taryn Manning and then-unknown Zoe Saldana who go on a road trip right before graduating from high school. They laugh, they cry, and they hang out with a suspected murderer. It's all about the journey, right? Well, if you didn't get a chance to check it out in theaters over 20 years ago, now is the time! This way, you'll be able to really appreciate the stacked cast, which also includes Justin Long as a love interest(!), as well as Kim Cattrall (!), and Dan Aykroyd (!) as Britney's parents (?!?!). It also sounds like a great Sex and the City episode concept.
Crossroads will get a limited release this October in order to tie in with Spears' upcoming memoir The Woman In Me. The movie will be shown at 875 locations across the country and will include a bonus sing-along of two Spears songs for your own little movie theater concert. Those are huge these days! The movie will hit theaters on October 23rd and 25th… so you can do an Eras Tour/Crossroads event if you choose to do so.