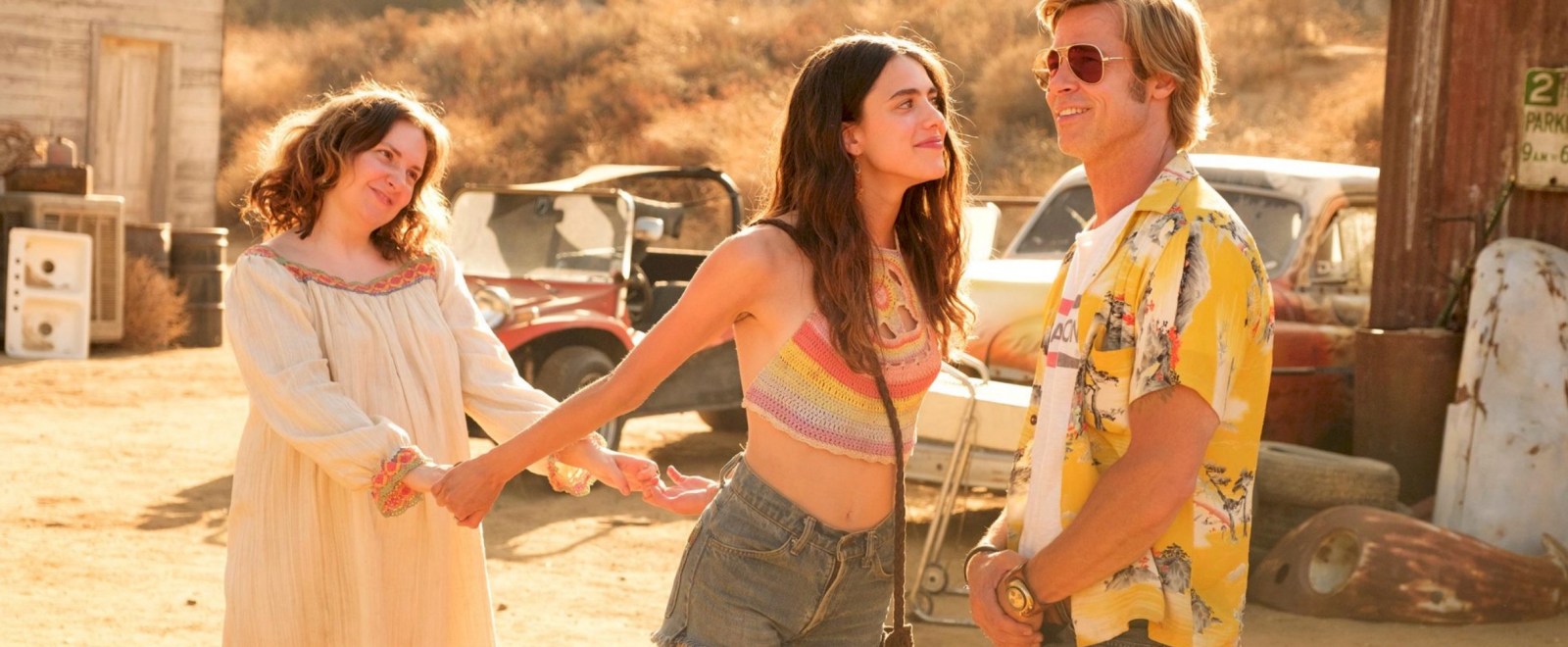 Margaret Qualley has worked with some of the best directors out there, including Quentin Tarantino, Claire Denis, and Yorgos Lanthimos. Not bad for someone who hasn't even turned 30 years old yet.
In an interview with Harper's Bazaar, the Sanctuary actress revealed the helpful advice she learned from Tarantino while shooting a scene with Brad Pitt for Once Upon a Time in America. The filmmaker "sensed she was hesitating or holding back somehow," the article reads. "Afterward, he asked her if there was something she'd wanted to do but didn't. Yes, she admitted, there was. Next time, he said, do the thing. Always do the thing."
Qualley also remembers something her The Nice Guys co-star Russell Crowe told her.
She was doing a scene where she had to deliver a monologue. Midway through, she hit her head on a backboard, but she kept going and finished. Later, her co-star Russell Crowe told her, "You know, the best part was when you hit your head" — meaning the mistakes, the flaws, the things you don't anticipate are what make a performance.
Crowe is in his "dad on a scooter" era, but don't forget, he's one of the most decorated actors of his era. He was nominated for Best Actor three years in a row in the early 2000s, winning once for Gladiator. If Crowe talks about acting, you listen, and he rightly saw something special in Qualley.
(Via Harper's Bazaar)