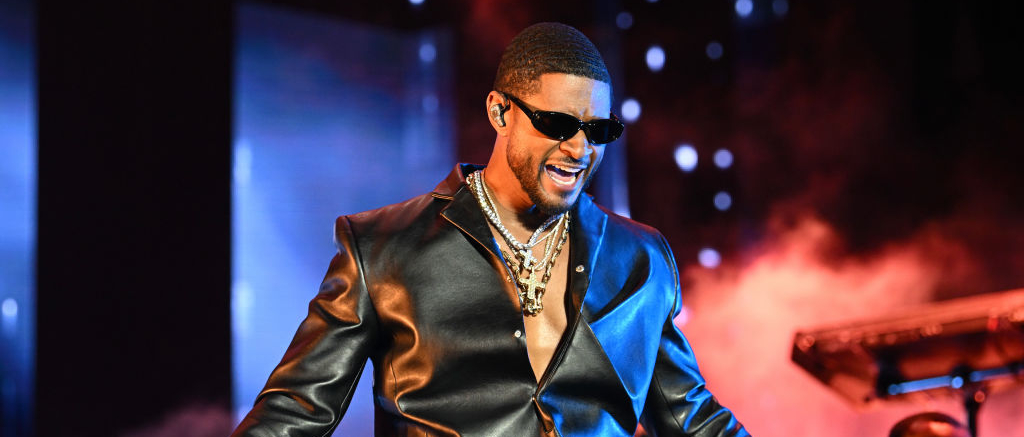 With the Super Bowl coming to Las Vegas for the first time ever this February, there figured to be plenty of interest from musical artists in performing this year's halftime show. The annual rumors of a possible Taylor Swift performance came and went, and the NFL's dream of getting the pop icon will continue on for another year.
Still, there are a ton of artists with ties to Vegas through residencies, and the league (and partner Roc Nation) had to decide what direction they wanted to go in for the show. Ultimately they landed Usher, who has a residency in Vegas coming to a close later this year, as the legendary R&B artist will perform a compilation of his biggest hits at Allegiant Stadium on February 11, 2024.
The NFL announced the news by getting Kim Kardashian and Marshawn Lynch involved to film a video where they hop on the other line of a phone call from an Usher music video.
USHER. LAS VEGAS. APPLE MUSIC HALFTIME SHOW. #SBLVIII

See you on February 11 on @NFLonCBS! @Usher @kimkardashian @applemusic @rocnation pic.twitter.com/mRshrB0LyE

— NFL (@NFL) September 24, 2023
As always there are debates about who should've been the selection and fan theories that ended up being incorrect, but Usher is hard to argue against as he has a deep history of hits to dig into, is an incredible live performer, and can absolutely carry a solo halftime performance. He also just so happens to have his next album, "Coming Home" releasing on…February 11, 2024.