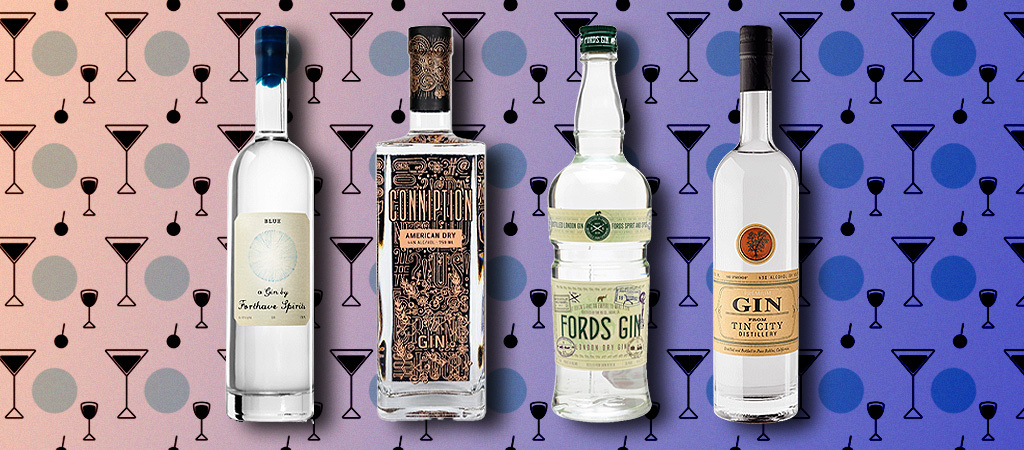 While nobody will fault you for making your martini with vodka, an "authentic" martini is made with gin and vermouth and often has an olive and/or lemon twist garnish. It's simple, elegant, and a great way to let the herbal and botanical juniper-driven flavors of a good gin shine. But not all gin is created equal and the industry is booming — begging the question: "What's the best gin for making a martini at home?"
Before we dive in, let's get a little background. Like a shaken martini, the drink's history is quite murky. Supposedly, the drink was created during California's Gold Rush in the mid-1800s. The legend goes that a miner found some of the shiny stuff and wanted to celebrate with a cocktail at a nearby bar. Since the champagne he wanted wasn't available, the bartender made him a celebratory cocktail of gin, vermouth, bitters, maraschino cherries, and lemon. They deemed it the "Martinez Special" (this was at the Occidental Hotel in San Francisco and the spot where people stopped for drinks while waiting for the ferry to Martinez, CA). By 1904, that recipe was refined to what we know today and often called a "Marguerite Cocktail." Then Martini Rosso started dominating the conversation around 1911 in New York City's cocktail scene, the drink grew significantly more straightforward, and… here we are.
Regardless of whether the above stories are true, this doesn't change the fact that the martini is still one of the most popular cocktails to this day. And since we're all about keeping with modern tradition when it comes to mixed drinks, we make ours with gin. So do many bartenders. That's why we asked a handful of well-known bartenders to tell us their go-to gins for mixing into a martini. Keep scrolling to see all of their selections.
Monkey 47 Schwarzwald Dry Gin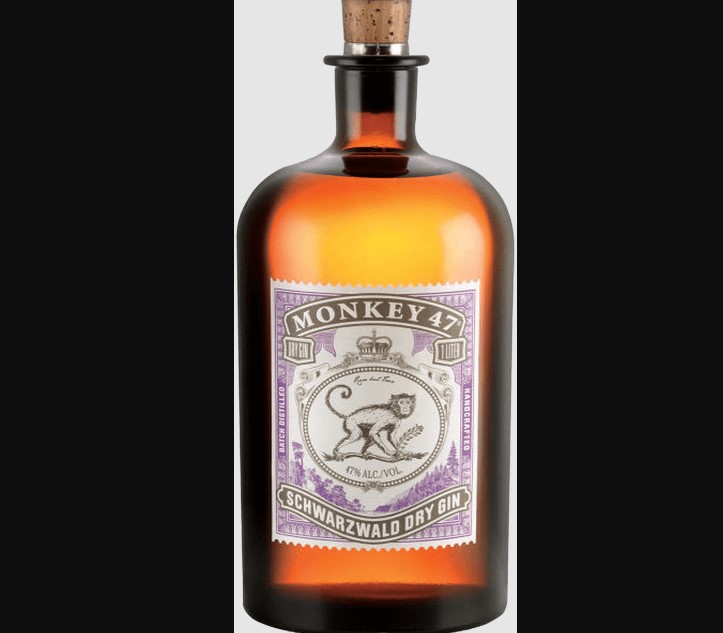 Aleksander Simic, bartender at Hutong in Miami
ABV: 47%
Average Price: $65
The Gin:
For martini enthusiasts, there's no better choice than Monkey 47 Gin. This gin is known for its complexity and aromatic character.
Tasting Notes:
The palate begins with minty and herbal notes followed by the herbaceous juniper, blackthorn, lavender, and a resiny pine note that adds a touch of spruce and rosemary. Monkey 47 Gin elevates the classic martini to new heights.
The Botanist Islay Dry Gin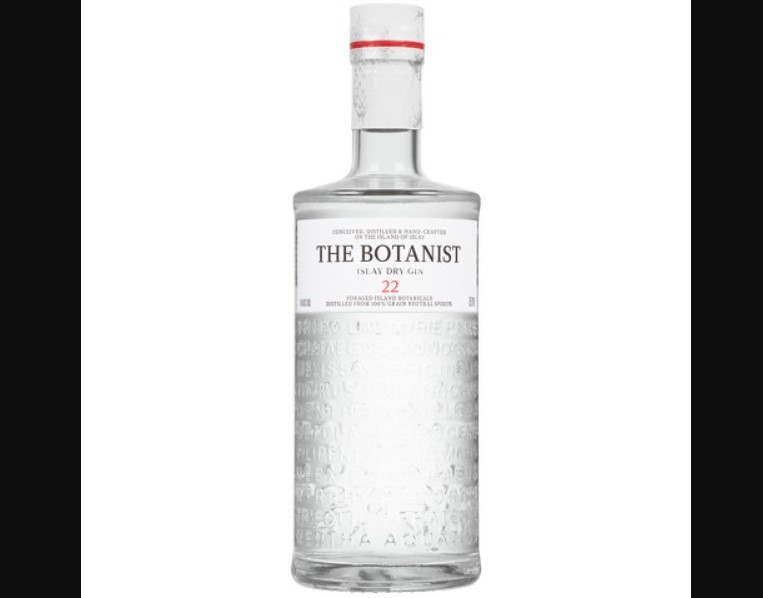 Alex Barbatsis, head bartender at The Whistler in Chicago
ABV: 46%
Average Price: $38
The Gin:
The gin we use for our house martini at The Whistler is Botanist Islay Dry Gin. It's made in a seaside town on the island of Islay in the Inner Hebrides off the coast of Scotland.
Tasting Notes:
You get to enjoy a bit of salinity that works beautifully with dry vermouth. We also add a dash of orange bitters to bring out the citrus notes in the Botanist gin.
Bombay Sapphire London Dry Gin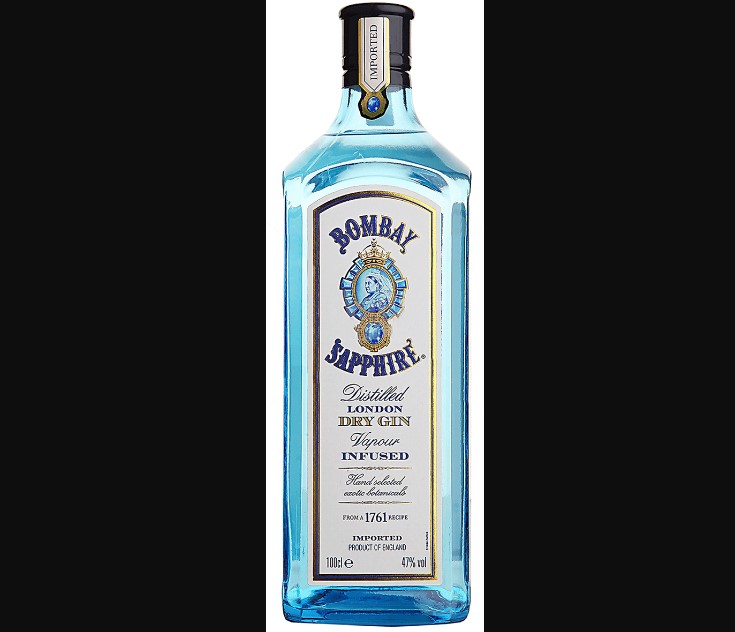 Federico Doldi, food and beverage director at Gansevoort Meatpacking in New York City
ABV: 47%
Average Price: $23
The Gin:
I love gin martinis, and I love London Dry Gin, so my recommendation is to go with Bombay Sapphire London Dry Gin. It's a classic, dry, easily mixable gin well-suited for this drink.
Tasting Notes:
It's an incredible crisp spirit with a hint of citrus. If you are a classic martini lover, this will match perfectly with your needs.
Tin City Gin
Mark Mamay, bar supervisor at The Wayfarer DTLA in Los Angeles
ABV: 43%
Average Price: $30
The Gin:
One of my 'secret weapon' spirits, is Tin City Gin. It is made in Paso Robles, California, using a little less juniper, and a lot more locally grown citrus fruits by a small distillery involving only four staff members who have been working in the restaurant industry for decades.
Tasting Notes:
Mix Tin City Gin into a classic martini (or any other cocktail) for a slightly botanical, bright citrus, and magical flavor balanced better than a master tight-rope walker.
St. George Dry Rye Reposado Gin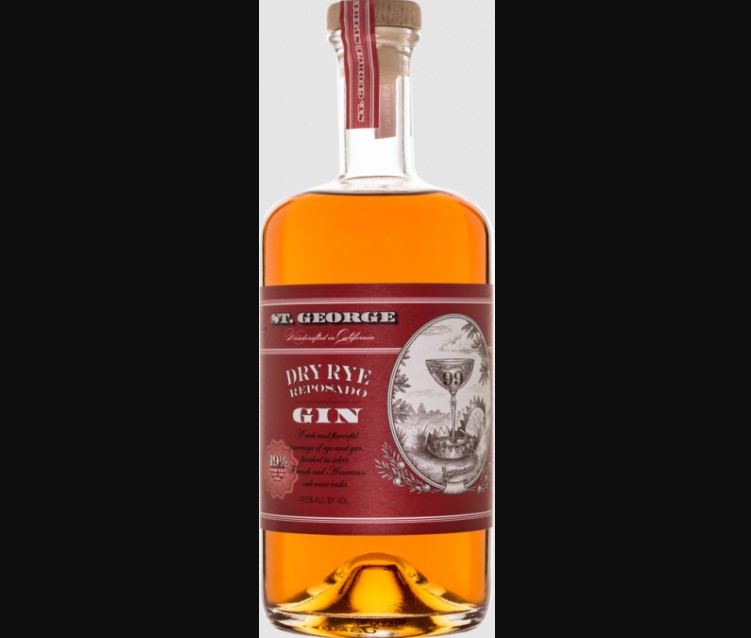 Alex Fitzgerald, beverage director at Paseo in Louisville, Kentucky
ABV: 49.5%
Average Price: $56
The Gin:
We love St. George Dry Rye Reposado Gin. It's a nicely balanced spirit that plays well with the smoked olive brine we use for our dirty martinis at Paseo.
Tasting Notes:
St. George Dry Rye Reposado Gin is a unique and beautifully complex gin offering an oaky, spicy, and dark fruit aroma with some punchy black peppercorn, coriander, and bitter citrus.
Citadelle Jardin d'Ete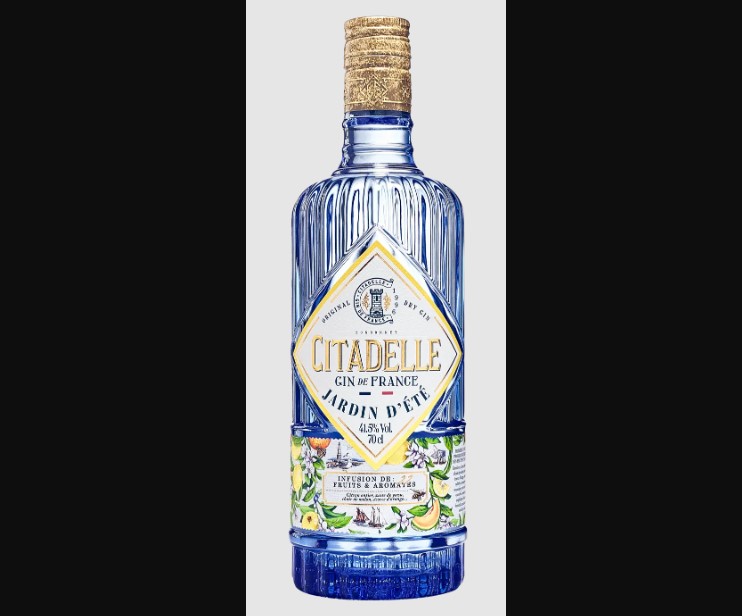 Ryan Smith Jr., assistant food and beverage manager at The St. Regis Bal Harbour Resort in Miami
ABV: 41.5%
Average Price: $28
The Gin:
Citadelle Jardin d'Ete is a great choice for a martini. Created to pay tribute to the garden at Château de Bonbonne, it's known for its complex flavor profile featuring Charentais melon, and lemons. Yuzu, orange zest, and more.
Tasting Notes:
It has a nice balance of fruit and botanicals, so it is easy to sip. There are subtle melon, citrus, and floral notes.
Hendrick's Gin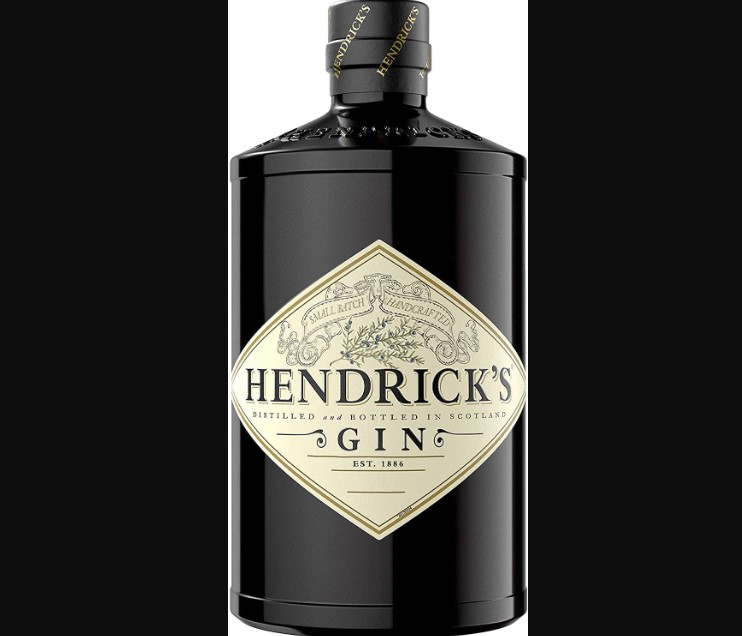 Steven Dinsmore-George, bartender at The Pembroke in Washington, DC
ABV: 44%
Average Price: $36
The Gin:
Hendrick's Gin is my preferred gin to use in a martini. Hendrick's also releases seasonal variations every year which brings a fresh twist to the classic gin martini. What makes Hendrick's even more appealing is its widespread availability and affordability; its value cannot be underestimated.
Tasting Notes:
Its unique blend of vegetal and floral botanical notes, including cucumber and rose, creates a complex flavor profile.

KI NO BI SEI Kyoto Dry Gin
Alex Pisi, lead bartender at The Wells in Washington, DC
ABV: 54.5%
Average Price: $85
The Gin:
I am in love with KI NO BI SEI from the Kyoto distillery. It's a navy strength gin that does not lose its balance, maintains its subtle complexity, and (added bonus) packs a punch.
Tasting Notes:
Ingredients like juniper berries, yuzu, lemon, green tea, ginger, and Sanshō pepper make for an interesting, flavorful martini.
Coit's Cape Tea Gin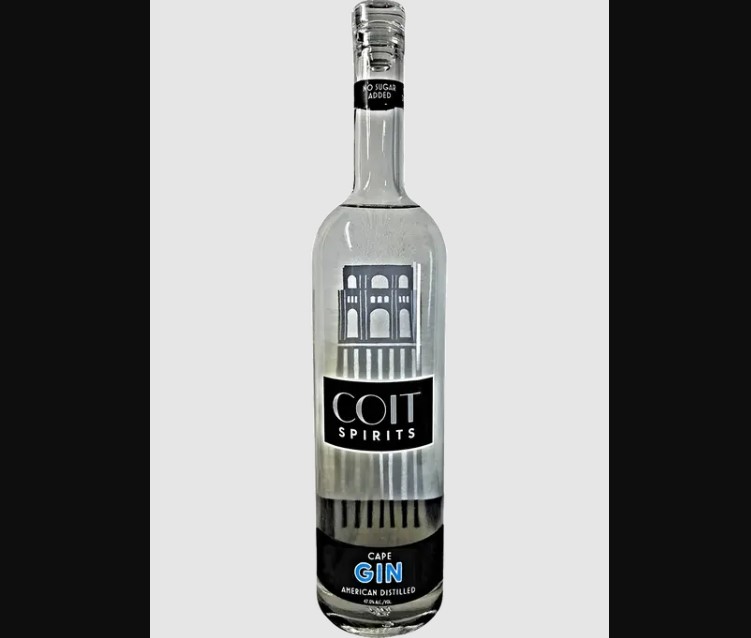 Jared Bailey, bar manager at Soho Cigar Bar in New York City
ABV: 47%
Average Price: $32
The Gin:
Coit's Cape Tea Gin is no doubt one of the most interesting Gins around. Coit, unlike most tea liquors that infuse the tea after distilling, distills the tea directly in the gin. Coit's Cape Tea Gin proves its worth with its amazing flavors and ability to be enjoyed straight or as James Bond would drink it (in a martini).
Tasting Notes:
Distilled with Rooibos Tea, among other herbs and botanicals, it's known for its herbal and citrus flavor palate that works perfectly as the base for a martini.
Fords Gin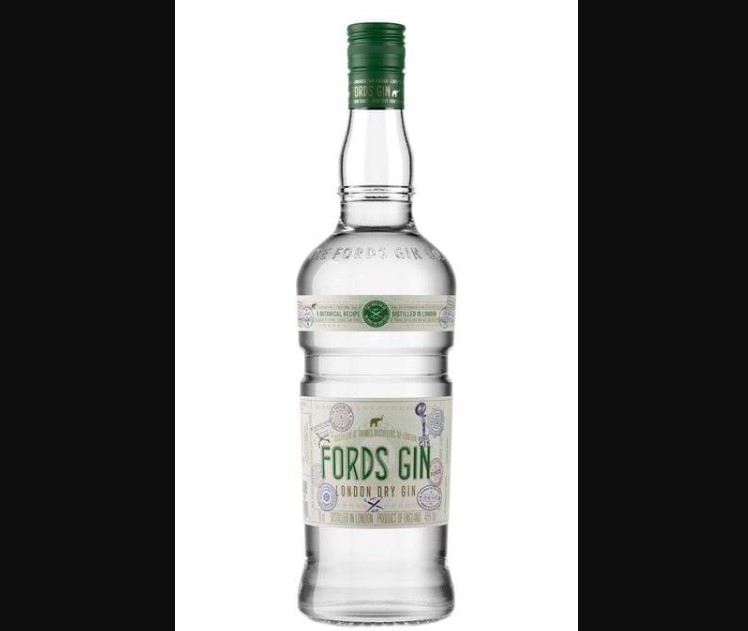 Amir Babayoff, bar director at Ophelia in Midtown East in New York City
ABV: 45%
Average Price: $25
The Gin:
Fords Gin would be my immediate go-to as far as classics are concerned, though it's versatile enough to play around with when new cocktail creations are born. A fun note: the innovative bottle, which is beautiful and unique, was designed for ease of use by bartenders, and it does just that.
Tasting Notes:
The Juniper forward character provides a solid foundation for gin enthusiasts, while its citrusy and floral notes add complexity. The high ABV of 45% provides a solid backbone to the Martini and allows it to maintain the gin's aromas and flavors if you mix it with other vermouths or liqueurs.
Beefeater London Dry Gin
Jaap Schothuis, bar supervisor at Ocean Restaurant at Cape Arundel Inn & Resort in Kennebunkport, Maine
ABV: 44%
Average Price: $20
The Gin:
In my opinion, a great martini uses a London dry gin, and in that category, I'll reach for Beefeater most often. And this is a traditional dry gin that shines when used as the base for a classic martini.
Tasting Notes:
The lemon zest and juniper that are at the forefront of the flavor profile of this gin work incredibly well with any dry vermouth you'd choose to make a martini with.
Martin Miller's Gin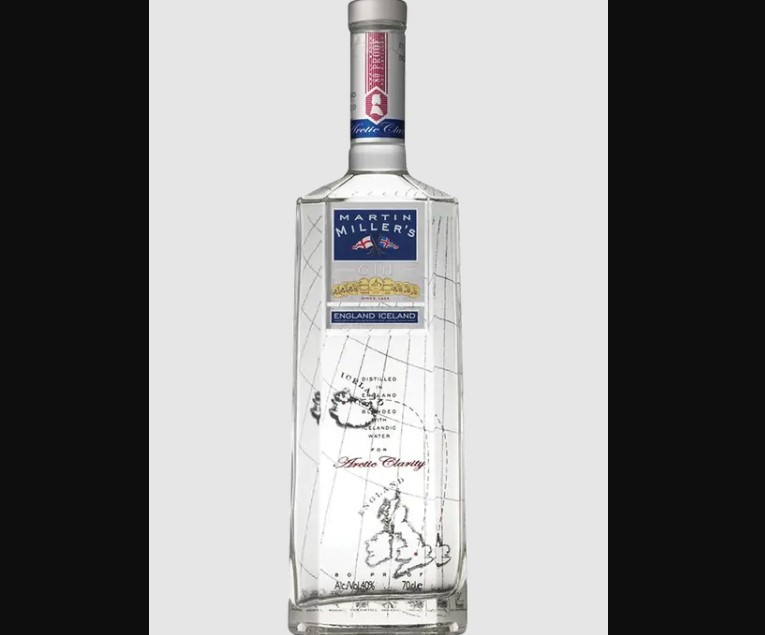 Bijan Ghiai, beverage manager and Sommelier and Urban Hill in Salt Lake City, Utah
ABV: 40%
Average Price: $26
The Gin:
For this quintessential classic cocktail, my go-to gin (and it should only be gin if it is a real martini) is Martin Miller's Gin with its gentle bouquet of botanicals, charming minerality, and exceptional mouthfeel.
Tasting Notes:
Martin Miller's Gin imparts what I believe a real martini needs to embody. Couple this gin with a touch of aromatized wine, a dash of orange bitters, a twist of lemon and that's the definition of sophistication in a glass.
Forthave Blue Gin
Collin Frazier, head bartender at Great Jones Distillery in Noho, New York City
ABV: 43%
Average Price: $38
The Gin:
Forthave Blue Gin is a great choice. This underrepresented Brooklyn gem makes a stellar martini base. It's an underrated gin that deserves to be on your radar.
Tasting Notes:
Its citrusy overtones give way to juniper, mint, and cardamom, creating a smooth palate on which to construct something crisp and dry, or savory sipper.
Tanqueray 10 London Dry Gin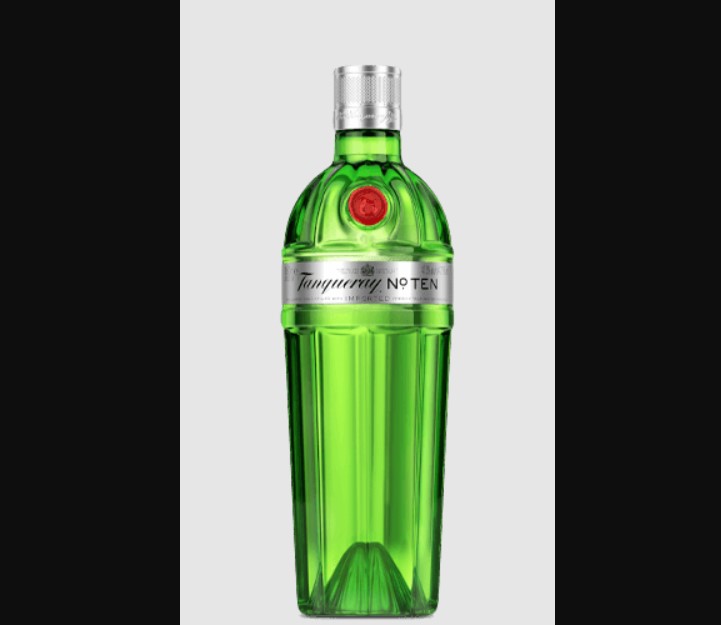 James Macinnes, lead bartender at Klaw Restaurant in Miami
ABV: 47.3%
Average Price: $32
The Gin:
There are way too many gins to isolate down to one particular brand that takes the throne for the beloved martini. Though, my personal favorite is Tanqueray 10. There are a couple of boxes that this particular gin checks that lend wonderfully to the martini's simplicity and complexity.
Tasting Notes:
When it comes to martinis, I want a gin that packs a juniper punch but also compliments the citrus zest that comes along with my preferred build. Tanqueray 10 does just that.
Conniption American Dry Gin
Dana Lachenmayer, head bartender at The Wesley in New York City
ABV: 44%
Average Price: $28
The Gin:
At The Wesley, we actively champion badass women in spirits and wine. Melissa Katrincic, the only U.S. female distiller inducted into The Gin Guild, is not only one of those women, but she is also the creator of our favorite gin to use in a martini, Conniption.
Tasting Notes:
Fresh and floral notes of cucumber, citrus, and honeysuckle dance with juniper, angelica root, and cardamom with every sip of this modern American-style gin.
Editor's Pick: Farmer's Organic Gin
ABV: 46.7%
Average Price: $30
The Gin:
Farmer's Organic Gin cuts no corners in any part of the process. The juice starts with non-GMO wheat to create a truly farm-to-glass process out in Idaho. Once distilled, the spirit is distilled again with a gin basket of botanicals that focus on locally sourced juniper, elderflower, lemon grass, coriander, rosebud, orange, lime, angelica root, and hemp seed. While hemp is, of course, associated with cannabis, the gin contains no THC or CBD but instead imparts a deep nuttiness that helps this gin truly stand out.
Tasting Notes:
The nose opens with a nutty sense of fresh walnuts off the tree next to honed sesame crackers before diving into sharp dried citrus rinds, light juniper, and woody botanicals reminiscent of a holiday potpourri bundle. The taste leans into the nuttiness with an almond nutshell vibe next to more dried orange and lime leaves over soft notes of creamy floral honey and soft touches of winter spice berries and plum pits. The finish is soft and lush with a light sense of almost earthy spice barks next to soft citrus honey and a touch of wildflowers on a summer's day.
Bottom Line:
The crystal clear notes on this gin make for a spectacular martini in that each note is invigorated by the vermouth and water in the cocktail. They bloom in the glass and take you on a stroll through a blooming botanical orchard on a perfect summer day with every sip of an ice-cold martini. — Zach Johnston, Head Drinks Writer