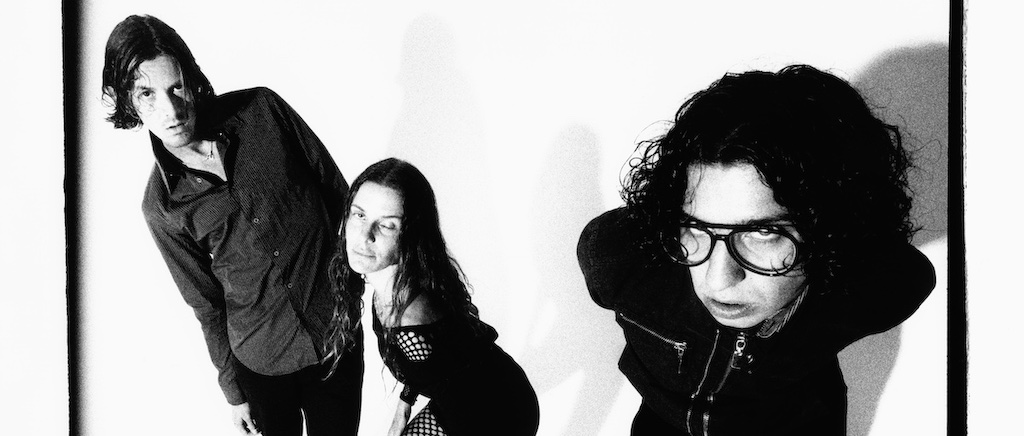 Indie music has grown to include so much. It's not just music that is released on independent labels but speaks to an aesthetic that deviates from the norm and follows its own weirdo heart. It can come in the form of rock music, pop, or folk. In a sense, it says as much about the people that are drawn to it as it does about the people that make it.
Every week, Uproxx is rounding up the best new indie music from the past seven days. This week we got new music from Faye Webster, Blink-182, Zach Bryan, Bleachers, and more.
While we're at it, sign up for our newsletter to get the best new indie music delivered directly to your inbox, every Monday.
Squirrel Flower — "Intheskatepark"
Squirrel Flower made it clear with her colossal single "Full Time Job" that her new album, Tomorrow's Fire, is going to be one of the most compelling indie rock records of the year. Somehow, the newest track "Intheskatepark" is as hypnotic, anchored by wonderfully reverb-drenched guitars and a mesmeric melody.
Blue Smiley — "Coma"
Like Spirit Of The Beehive or even some of Alex G's weirder material, Blue Smiley's appeal is the collage-like texture of their songs, how they feel like an attack on the senses. Their new single "Coma" is a burst of energy, buzzing and vibrating and erupting, taking twists and turns that can't be expected.
Bad History Month — "Winter Window"
Taken from their forthcoming album God Is Luck, Bad History Month's "Winter Window" sprawls unpredictably and jarringly. "Most of this album is improvised," Sean Sprecher said in a statement, finding freedom in letting go and painting emotive scenes: "Then I walk into the night alone / Slow, steady snowflakes sifting sweetly through the streetlights."
Thank You, I'm Sorry — "Mirror"
Thank You, I'm Sorry's new song "Mirror" starts off with heavy, reverb-laden guitars before launching into a poppier, Blink-182-like sound. It sounds like it's from an early 2000s coming-of-age film, but also retains a sense of uniqueness: "Is this just growing up? / A constant state of over-analysis / And if that's what this is / I'm not into it," Colleen Dow sings.
Blink-182 — "One More Time"
Speaking of Blink-182, they're back with "One More Time." With Tom DeLonge and Mark Hoppus trading off verses, it feels like we're back in 2001. It's a serious track — like "Stay Together For The Kids" or "Adam's Song" — and references Travis Barker's plane crash in 2008: "I wish they told us, it shouldn't take a sickness / Or airplanes falling out the sky."
Faye Webster — "Lifetime"
Faye Webster is loved for peaceful, upbeat ballads that balance melancholy with levity. The songs often feel weightless. Her new single "Lifetime" feels more evocative than usual, shedding humor for intensity and earnestness as she expresses unfiltered love with few words: "With no conversation / I understand you verbatim."
Bleachers — "Modern Girl"
Fall Out Boy revived and updated Billy Joel's "We Didn't Start The Fire," and now Bleachers' new song "Modern Girl" sounds like a nod to the classic hit as Jack Antonoff opens it up with a sing-rap: "Friday night, killer queens / Hop a train, on the scene / All the band is in the wild / Don't you dare touch the dial." It's a celebration, a feel-good anthem.
Alex Lahey — "Newsreader"
Alex Lahey's "Newsreader" is an unorthodox, apocalyptic love song. "I'm in love with the newsreader / But I only see her when she's on the clock," she lulls over acoustic guitar. It builds, with car crashes and finance news, until she concludes: "The world is such a f*cked up place / And it changes every single day / I hope she's gonna be ok."
Bar Italia — "My Little Tony"
Bart Italia shared their beautifully strange album Tracey Denim in May, and they're already returning with another called The Twits in November. "My Little Tony" is a clamorous eruption with lyrics as mischievous as the guitars: "Your pretentious ways / Make me die a little / Don't you see you've lost your touch?"
Zach Bryan — Boys Of Faith
Getting arrested in Oklahoma will not stop Zach Bryan from dropping an EP. Not only is it a surprise, but it features Bon Iver and Noah Kahan. Bryan and Justin Vernon's harmonies on "Boys Of Faith" are something you never knew you needed; all five songs show off Bryan's astonishing songwriting.
Some artists covered here are Warner Music artists. Uproxx is an independent subsidiary of Warner Music Group.