Finally, Jon Hamm can go back to his midwestern roots in the best way: throwing on a cowboy hat and eating some bacon in a small-town diner where everyone looks mad at him. This is what Minnesota is for!
Hamm is starring in the fifth season of the acclaimed anthology series Fargo, and today FX dropped a teaser that gives us a first look at Hamm as the ruthless sheriff Roy Tillman. He is the self-proclaimed "hard man for hard times," and times sure do seem hard over there. Here is the official synopsis for season five:
The latest installment of Fargo is set in Minnesota and North Dakota, 2019. After an unexpected series of events lands "Dorothy 'Dot' Lyon" (Juno Temple) in hot water with the authorities, this seemingly typical Midwestern housewife is suddenly plunged back into a life she thought she had left behind.
The Mad Men actor will star as Sheriff Tillman, the midwestern sheriff who is looking to poke some holes in Dot's story and get to the bottom of her sketchy past. The cast also includes Jennifer Jason Leigh, Ted Lasso's Juno Temple, Stranger Things' Joe Keery, New Girls' Lamore Morris, and Dave Foley. Also starring is Hamm's fancy belt: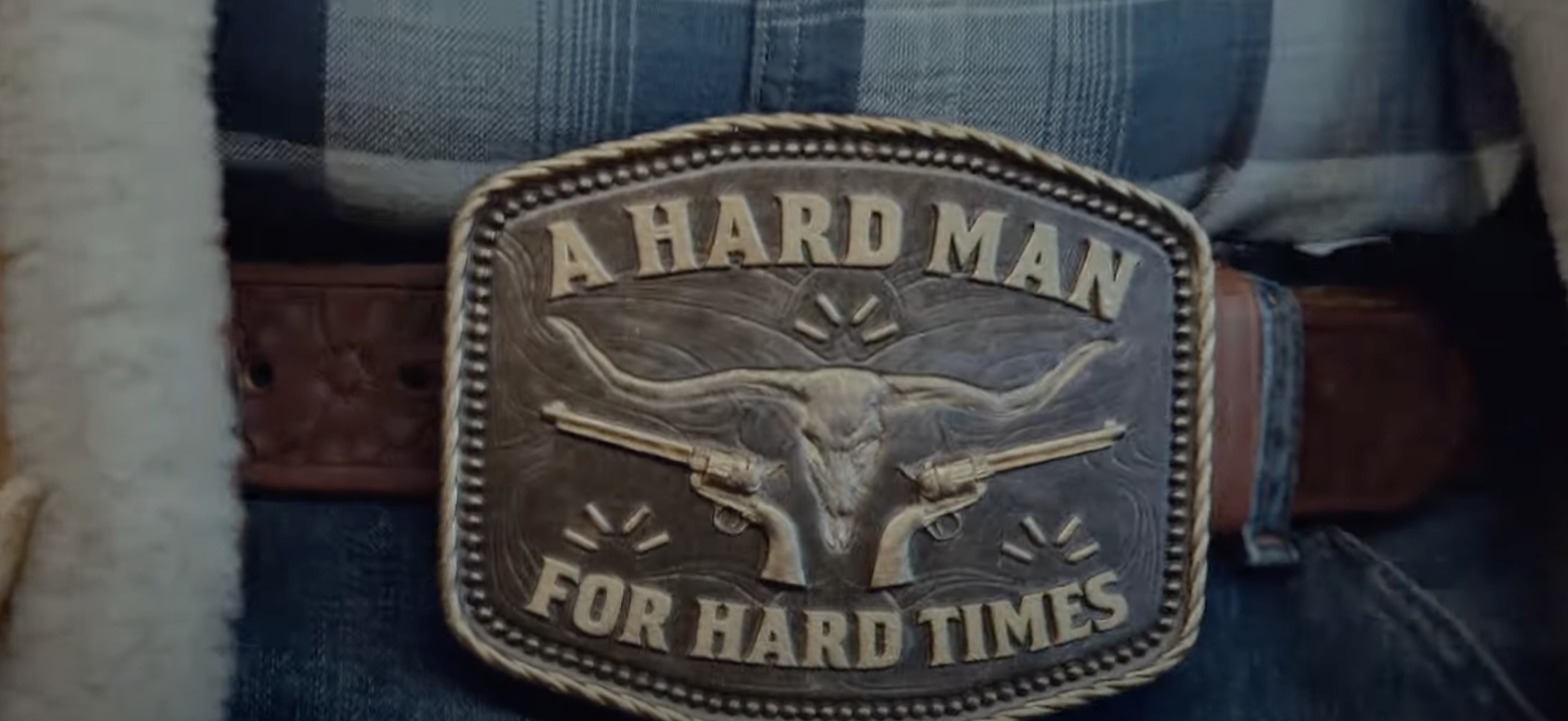 Fargo premieres 11/21 on FX. Check out the teaser trailer above.