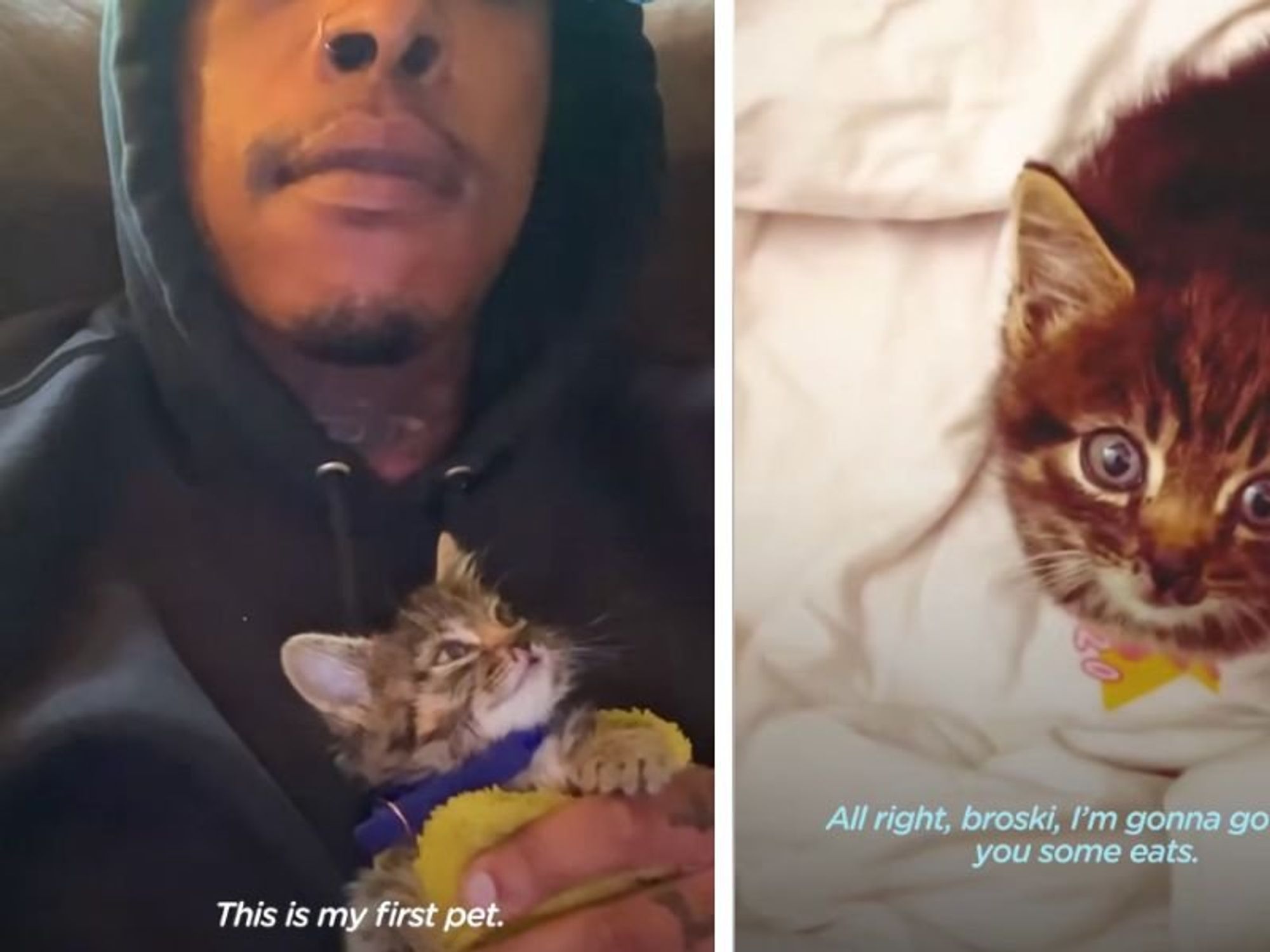 Not everyone gets to grow up with pets so they don't get the first hand knowledge of how it feels to love an animal. Sure, they may have experience with friends' or family members' pets but that's not the same as caring for one under your own roof. The memories and mini serotonin boosts you get when pets snuggle up to you on a hard day are missed by those who never own a pet.
Up until recently, Caleb had been in the "never had a pet" camp, then one day he found a tiny little kitten. He knew when he saw how little and helpless she was that he just had to rescue the sweet baby.
"I was walking home and I looked down and there was this little kitten," Caleb told The Dodo. "I feel chosen, this is my first pet."
He named the itty bitty kitty, Nala Jaye and takes her everywhere he possibly can.
---
Caleb put Nala on a leash to take her out on walks but when he wants to keep her close, the new cat dad wears a little cat pouch. Just a sling of sorts to keep the kitten tucked away as he takes her with him to run errands. The pair do everything together, she even supervises him brushing his teeth. It's clear the duo are quickly becoming best friends, Caleb sings to her, they dance together and she hangs out on his shoulder like a parrot.
"This is a house cat. We will not be outside unless she's on my shoulder like this or strapped to a harness," Caleb says.
So glad to see a new pet parent blossom. Nala Jaye is one lucky rescue kitty.