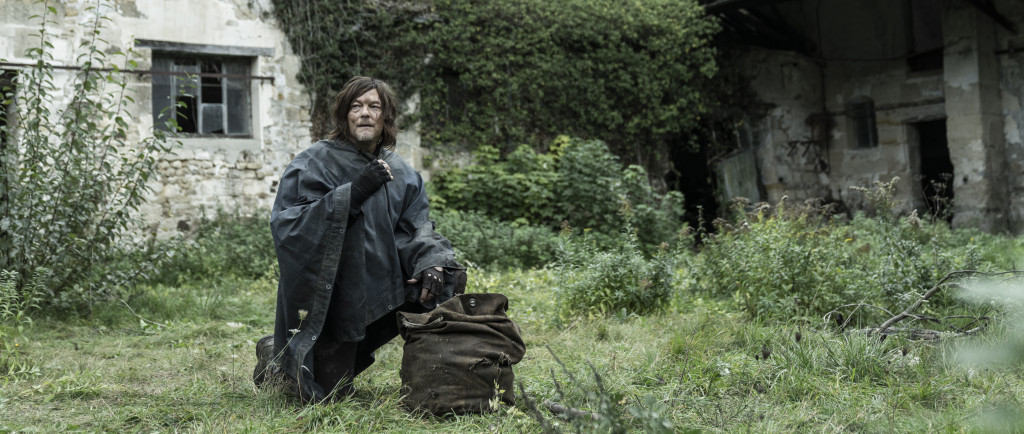 (Obviously, spoilers about Daryl Dixon will be found below.)
Norman Reedus is having the time of his life with his solo The Walking Dead spinoff. He's not only frontman but executive producer, so he made numerous decisions related to the production, including who's involved. Reedus agreed to make Daryl Dixon on the condition that frequent franchise director and veteran makeup effects creator Greg Nicotero was on board. And Reedus is also a massive fan of a French performer who had never watched The Walking Dead, but that apparently didn't matter. Reedus wanted a part written for them, and then he fanboyed out when they appeared on set.
As it turns out, Reedus loves to watch Drag Race, and he specifically wanted Paloma (who won the first season of Drag Race France) on the show in a role focused on the Moulin Rouge-like realm of the Parisian underworld.
Paloma recently spoke with Digital Spy and admitted, "I have to confess I haven't seen The Walking Dead." Yet the phone rang one day for a "meeting" and not an "audition," and when Paloma showed up, this happened:
The casting director told me, "There is no one else in mind for the character. It's for you. I've been waiting for you."

So I passed the test. It was good for them. And the first day of shooting? Norman [Reedus] just jumped on me, gave me a big hug, and was like, "Oh my God. I'm so happy to meet you. I'm a fan."

Later, in my dressing room, the scriptwriter told me that Norman asked them to write a part for me. He told me Norman is a very big fan of Drag Race in general, but of France in particular."
Not only that, but Paloma revealed that Reedus really wants to invite RuPaul onto his Ride With Norman Reedus series, so hopefully, they can make that happen. Also, I hope they make sure that Keanu Reeves is still happily hanging around because I need to hear that whole conversation go down. Additionally, actor Diane Kruger (Reedus' wife) reached out to Paloma to declare, "Norman was so happy. We have seen every episode of Drag Race." Alright, that is officially too wonderful. We're talking about a post-apocalyptic world! I'm not mad, though.
AMC's The Walking Dead: Daryl Dixon airs on Sunday nights.
(Via Digital Spy)