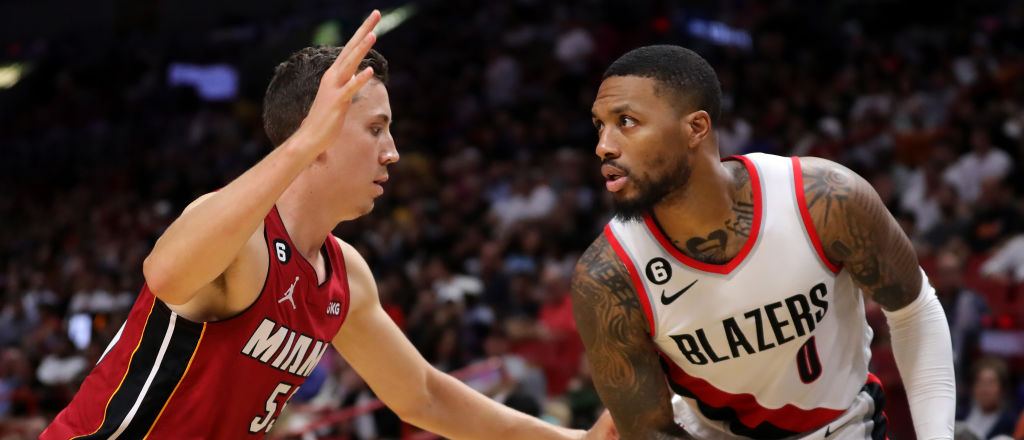 For months, Damian Lillard and his agent Aaron Goodwin have made it clear, both publicly and privately, that Lillard's focus was on joining the Miami Heat after his trade request from the Portland Trail Blazers.
However, on Wednesday, Lillard was traded to the Milwaukee Bucks in a three-team deal involving the Suns and posted to Twitter that he was "excited" to get going in Milwaukee with Giannis Antetokounmpo and company. That response coming after so many reports that he might make things difficult with a team other than the Heat was interesting, and made folks wonder if Milwaukee simply was willing to call Dame's bluff and go all-in after Giannis delivered his message loud and clear that if they wanted him to re-sign long-term, they needed to show a championship was all they cared about.
Apparently, this was not simply blind faith from the Bucks in Lillard being a professional and showing up to play even if he didn't get his desired destination, but some firsthand knowledge that he would accept being dealt to Milwaukee. That's because according to Marc Spears, Goodwin quietly informed the Nets and Bucks that Lillard be interested in being traded to either team, with the Bucks taking that as the impetus to go get the star guard.
Sources to @andscape: With Miami talks going nowhere, agent Aaron Goodwin privately told the Bucks and Nets 10 days ago that Dame would be interested in a deal there. The Raptors were a real contender to land the ex-Blazers star, but ultimately Bucks got it done per Woj report.

— Marc J. Spears (@MarcJSpears) September 27, 2023
For all the questions of whether Portland could create enough leverage to find a deal outside of Miami, it certainly seems that dragging things out until the week before camp was enough to get Lillard and Goodwin to move off of their Heat or bust stance. That was enough to get other teams to start making legitimate offers and, ultimately, they found a deal they liked more than Miami's longstanding offer. Spears also notes the Raptors rumblings from this week were legit, but the Bucks went out and got the job done, with Lillard not having anything to complain about in terms of his basketball situation in Milwaukee.