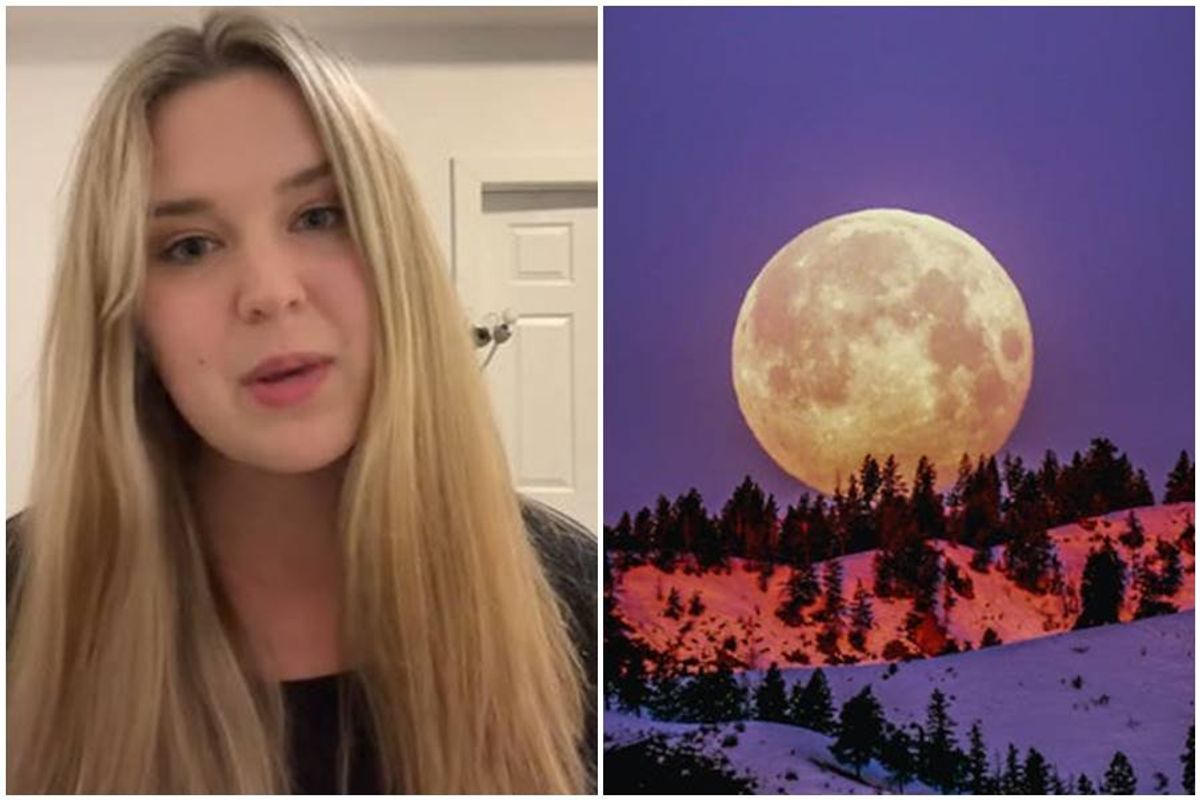 It's uncomfortable for people to tell someone they met for a first date that they aren't interested in a second one because nobody enjoys hurting another person's feelings. TikTokker Jo Brundza has mastered the art of painlessly getting out of a second date by making them reject her.
How does she do it? Once she realizes she doesn't want to see them again, she rants about the moon.
"From that realization and on, I spend the rest of the date trying to convince the other person that I don't think the moon is real," she says. Now, many folks out there incorrectly believe that the moon landing was faked, but she goes a step further by saying the massive object doesn't exist at all.
---
"They're typically too stunned to argue back," she says.
@jbrundz

They're typically too stunned to argue back #fyp #dating #funny #bits
In a follow-up video, Brundza outlines the three arguments she uses to prove that the moon isn't real:
1. If you know, you know
"I just think it's ridiculous that all these billionaires are going up into space. I mean, when they get up there, what do they expect to be there, or not be up there?"
2. False evidence
"Look, I'm just saying that if you look at the science of how light refraction works when it enters the atmosphere, it would bend it in a way that to the naked eye would look like solid mass, but it's not. Also, at the end of the day, do you know anyone who has actually been to the moon?"
3. Blame Greenland
"Eighty percent of the island is covered in ice and uninhabitable. You're really gonna tell me that's not where the projectors are? Actually, now that I think about it, do you personally know anyone who's ever been to Greenland?"
@jbrundz

Replying to @TySpice Bonus points if you can somehow work in that the sun is fake too #fyp #funny #bits