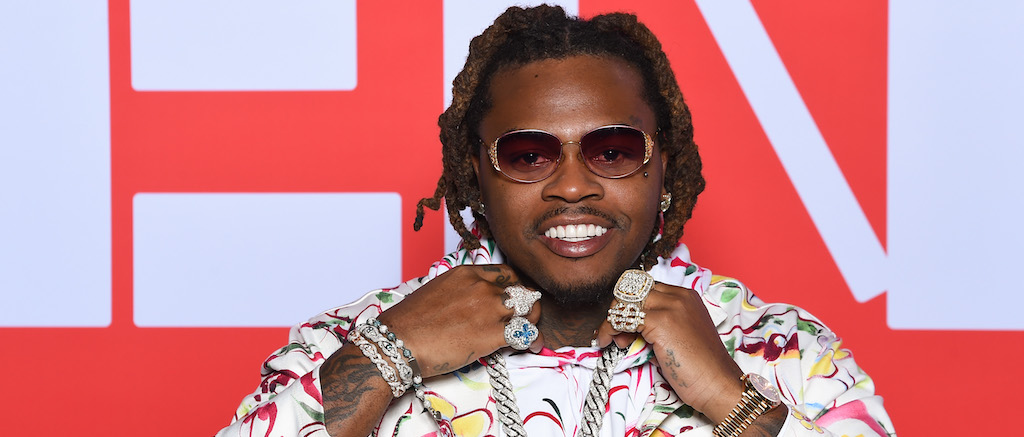 Gunna has had one hell of an 18-month stretch. In May 2022, he and Young Thug were among 28 YSL members arrested and charged in a 56-count grand jury indictment, including Racketeer Influenced And Corrupt Organizations (RICO) Act allegations. Last December, Gunna accepted an Alford plea deal and was subsequently released from prison — presumably lifting a massive weight off of his shoulders.
This year, Gunna has slowly crept back into the public eye, and people have noticed his slimmer frame. TMZ recently ran into Gunna and asked him for the secret behind his fitness and weight loss. At first, he responded by silently imitating bicep curls. "Lifting weights?" the TMZ correspondent asked. Gunna clarified, "Lifting legs," aka having sex.
Gunna is in Los Angeles to perform at YouTube Theater on Thursday night, September 28, in support of his A Gift And A Curse album from June.
Things are only now beginning to die down for Gunna. Immediately following his prison release, various snitching allegations were aimed at Gunna — from strangers online to Lil Durk and Jim Jones — and he repeatedly denied them. He directly addressed it on the Gift And A Curse track "I Was Just Thinking." Earlier this month, Young Thug's dad came to Gunna's defense, saying, "Gunna hasn't done anything whatsoever that can hurt us on this case, period."
Meanwhile, Young Thug's bond was denied for a fifth time in July, after he released the Metro Boomin-produced Business Is Business. Thug remains in prison in Fulton County, Georgia as the extremely complicated YSL RICO trial continues.
Gunna and Young Thug are Warner Music artists. Uproxx is an independent subsidiary of Warner Music Group.