It's time to come to terms with the fact that summer is officially over. We know, it's hard to handle. But we have to face the facts together — leaves are changing, the days are growing shorter, and temperatures are dropping. Okay, okay, none of that is ~quite~ happening yet. It's still trending warm nationwide but beginning September 22nd, it's autumn whether it feels like it or not.
That's why for this month's Style Watch we're placing special emphasis on Fall wardrobe staples that look great and are especially easy to layer up. All our favorite fashion brands are way ahead of us, just about every brand out there from the ultra huge to the smaller direct-to-consumer brands have unveiled their respective fall and winter collections. So if you've been looking for a wardrobe refresh, now is the perfect time.
We're here to highlight a few pieces that'll instantly elevate your wardrobe and have you looking and feeling your best. We're talking both statement pieces and everyday streetwear that'll help ensure you're the best dressed in the room. Once you find your fit, be sure to complete the look by hitting up our list of the sneaker silhouettes you need to care about right now.
Let's dive in!
Gramicci — Gramicci Pant
Price: $90
A classic everyday pair of pants with iconic 1980's design flourishes, the Gramicci Pant is a staple. The pants features a low rise relaxed fit with an adjustable waistband with an integrated belt and buckle and a mountain-climbers aesthetic that feels in-step with today's trends.
The build is 100% organic cotton twill with extra room at the hips and a gusseted crotch that allows for enhanced movement, durability, and comfort. The pants are available in 12 different colorways that are all neutral enough to pair with the rest of your wardrobe.
Princess Polly — Goldsmith Faux Leather Bomber Jacket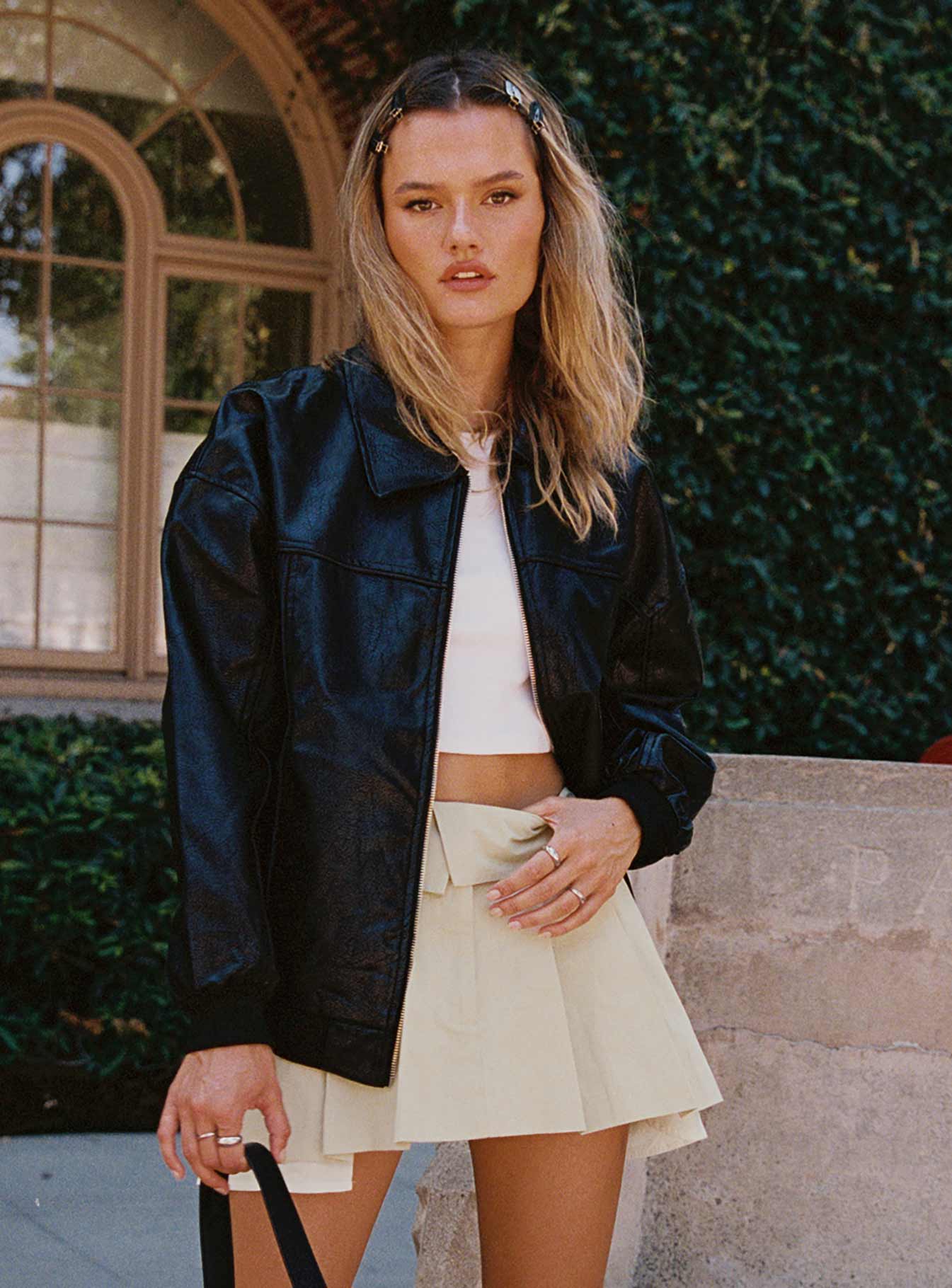 Price: $105
Layer your cutest fit with Princess Polly's Goldsmith Faux Leather Bomber Jacket, our current favorite from the brand's latest collection. The bomber-style jacket sports an oversized fit constructed from faux leather with a classic collar, zip front fastening, and ribbed waistband for a silhouette that is flattering but still roomy and layer-able.
The jacket is available in both black and brown but if you're in the LA area, be sure to hit up the brand's first US store at the Westfield Century City mall to get the exclusive Cherry Red colorway.
The Century City store — which just had its grand opening last week — features some of the most popular Princess Polly fits and provides the ideal shopping experience for the brand which has so far operated with a direct-to-consumer model. If you've always been curious about the fits, this is your chance to get intimately familiar.
Palace x Carhartt WIP Longsleeve Master Shirt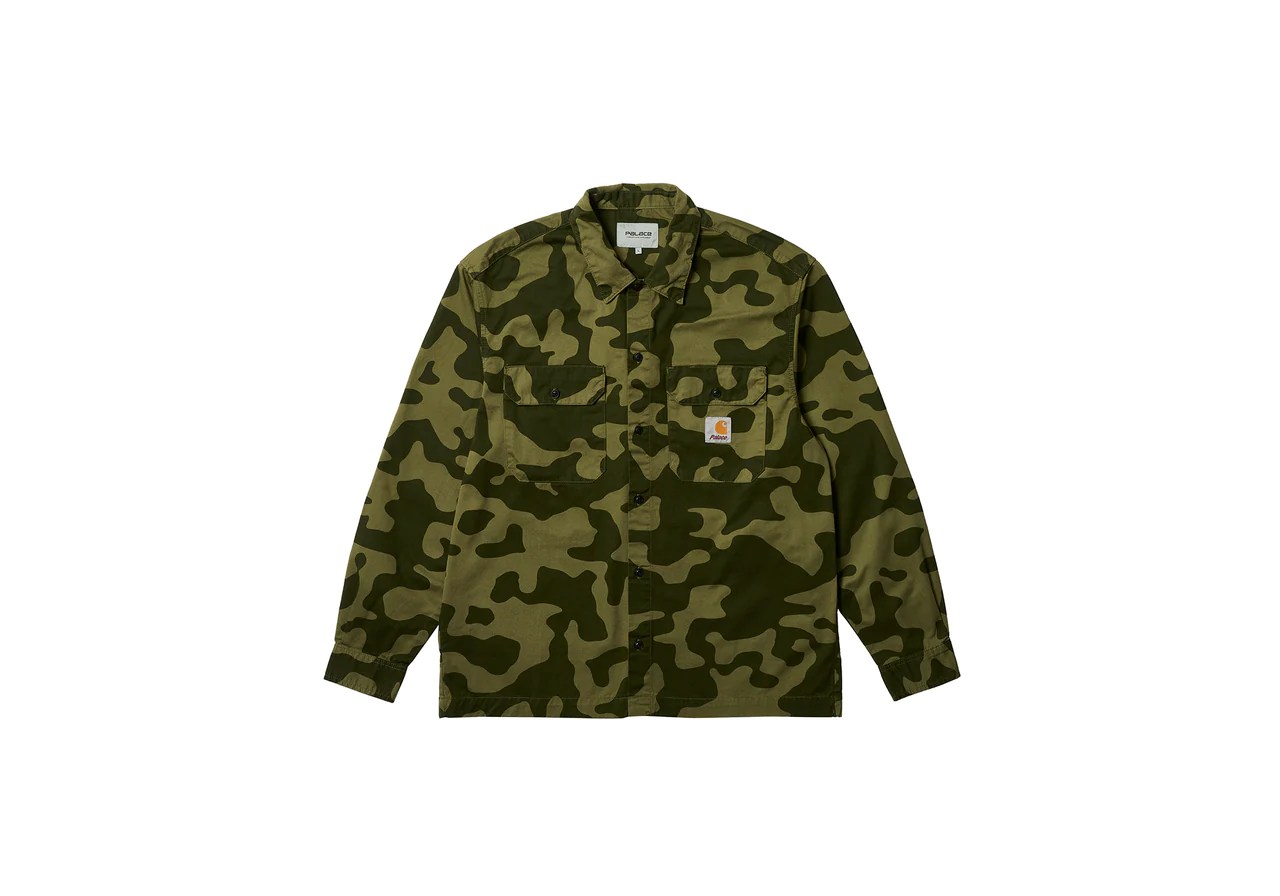 Price: $170
For the skatewear brand's latest Fall-Winter collection, Palace teamed up with everyone's favorite workwear brand, Carhartt WIP, for a small collection of utilitarian fits. The obvious highlight is this green camo heavy duty long sleeve shirt.
The layer-able shirt sports a regular fit constructed from 100% cotton twill with two chest pockets and dual Carthartt WIP and Palace branding. It's a simple piece but features a fall-friendly colorway you can toss on over a t-shirt, or button up and wear under a jacket during the colder months.
Teddy Fresh — Plaid Corduroy Cargo Pants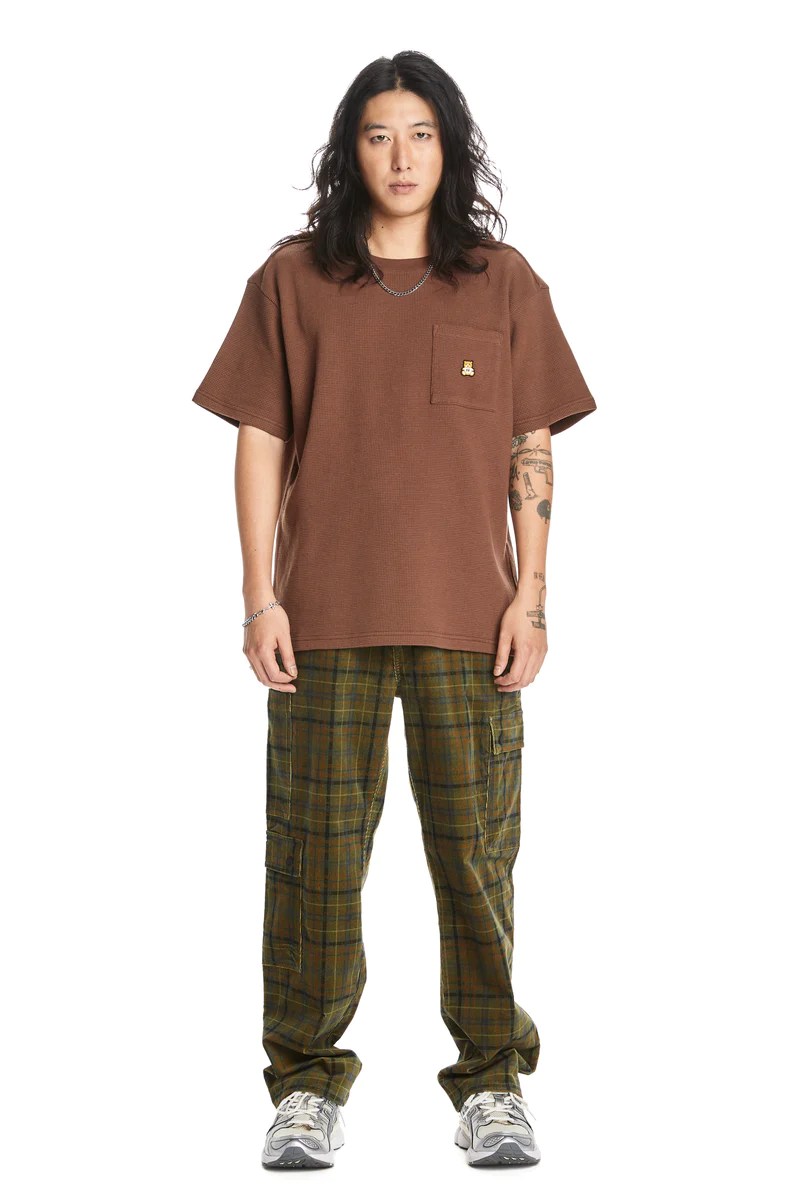 Price: $115
A lot of this list focuses on tops, but we couldn't let you go through the season without some solid bottom choices. Right now cargo pants and looser fits are king, so Teddy Fresh's unisex Corduroy Cargo Pants had to make the list.
Featuring a relaxed fit corduroy build, these cargos sport a digital print plaid design with side and patch pockets, rear pockets (that's more pockets than you'll need), a zipper and button closure, and black matte rubber coated shanks and snaps.
The pants are available in both brown and purple in a 26-40 waist size run.
Denim Tears x Levi's — Type 2 All Over Wreath Trucker Jacket
Price: $200
Nothing pairs with fall fashion quite like a classic Levi's Trucker jacket, and sure, you could just go with the OG and it'll look great, but if you want to take that iconic look and elevate it just a bit, look no further than Denim Tear's All Over Wreath print.
Part of a larger collection made in collaboration with Tremaine Emory's Denim Tears, this Trucker features all the classic design details, the flap pockets, the pleated details, but it's made with premium fabric and finishing.
The jacket sports a 100% non-stitch cotton build with a white all-over flower wreath design printed in Los Angeles. The jacket is available in light wash denim and a darker non-faded wash.
Heaven by Marc Jacobs — Kiki Cami Top
Price: $225
While we're mostly focusing on layer-able pieces in this roundup, what about those nights when you're out at the club, bar, or concert? You're going to need something underneath the layers that captures the party essence. Look no further than Heaven by Marc Jacobs, a collection of y2k-inspired outfits that look straight out of a music video.
Our pick from the collection is the Kiki Cami Top, which is made from polyester and elastane and features a fitted cut, Kiki boot buckles, and asymmetrical cutouts that lead the eye. The top is available in black and pairs with a matching mini skirt, boot set, and shoulder bag.
The piece also features a pink colorway, but it's unfortunately sold out for now. Might be something to keep an eye on though!
Brain Dead — Translucent Military Smock Jacket
Price: $295
A mix of y2k-style futurism and functional winter wear, Brain Dead's Translucent Military Smock Jacket is the one piece from the brand's latest collection that really caught out eye.
The jacket sports a white colorway and a translucent nylon build with oversized billow pockets in contrasting brown. The jacket has a sort of Gorpcore aesthetic to it but with a twist. As if your camping site wasn't in the woods, but on the moon.
Aimé Leon Dore — Blanket Overshirt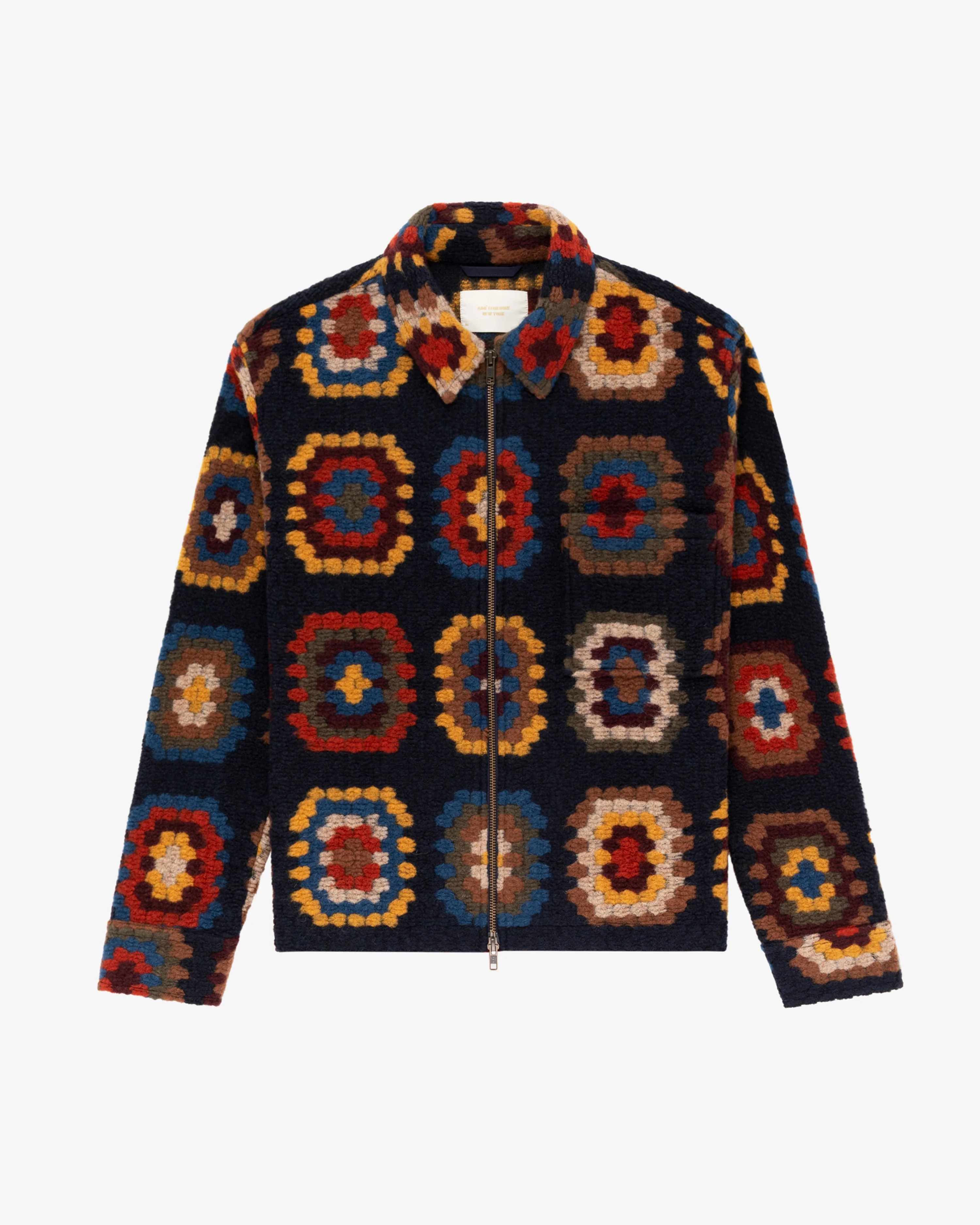 Price: $450
Colorful, finely crafted, and layer-able, the Blanket Overshirt is easily the best piece out of Aimé Leon Dore's latest Fall-Winter collection. The multi-colored shirt features a blanket-style pattern made from Italian knit fabric with a 2-way metal zipper closure and chest pocket.
The build is made from 70% polyester and 30% wool and is handcrafted in Portugal.
Noah — Wool CPO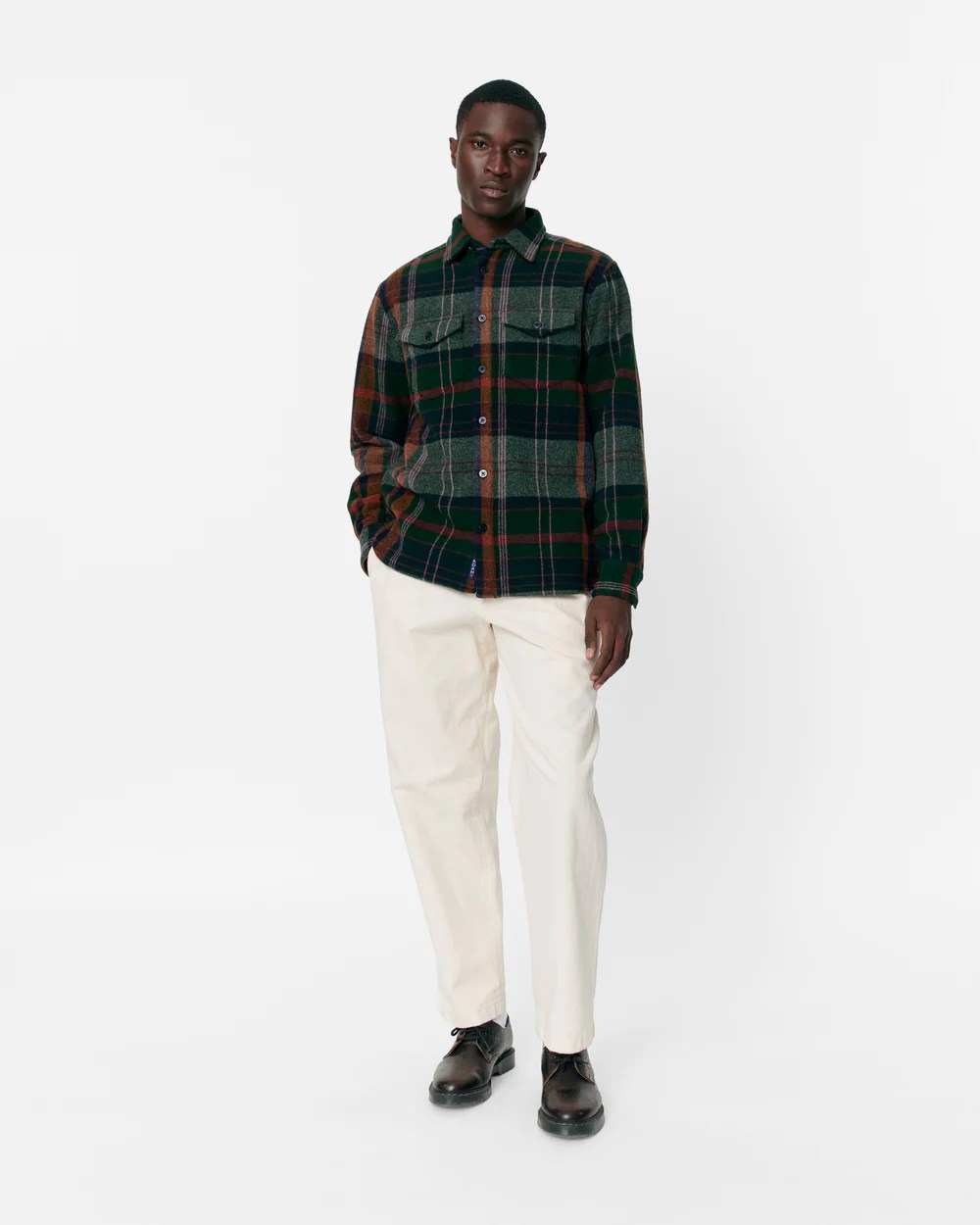 Price: $498
If you're looking for a high quality warm overshirt to wear buttoned or open over a t-shirt, Noah's Wool CPO is easily the best choice. This wool shirt was made by the legendary Loden Steiner mill (a legend of wool craftsmanship) exclusively for Noah and sports a pointed collar with chest flap style pockets, barrel cuffs, and a button closure.
The colorway perfectly reflects the season with a mix of warm brown and red tones, a hint of navy, pink, and shades of green. It reflects the colors of changing leaves.
Canada Goose Langford Parka HUMANATURE
Price: $1,395
It's a little early to start gearing up for the winter months, but when a jacket looks this dope, why wait?
The HUMANATURE Langford Parka sports a classic fit with a mid-thigh length cut and is made from recycled materials and updated drums with an adjustable down-filled hood and collar, recessed rib-knit cuffs, CORDURA piping, four exterior pockets, three interior pockets, and two fleece-lined pockets that will help keep your hands warm.
The design and silhouette is super sleek while adding all the rugged protection you need to endure cold temperatures.
Cactus Plant Flea Market — Suede Knowledge Jacket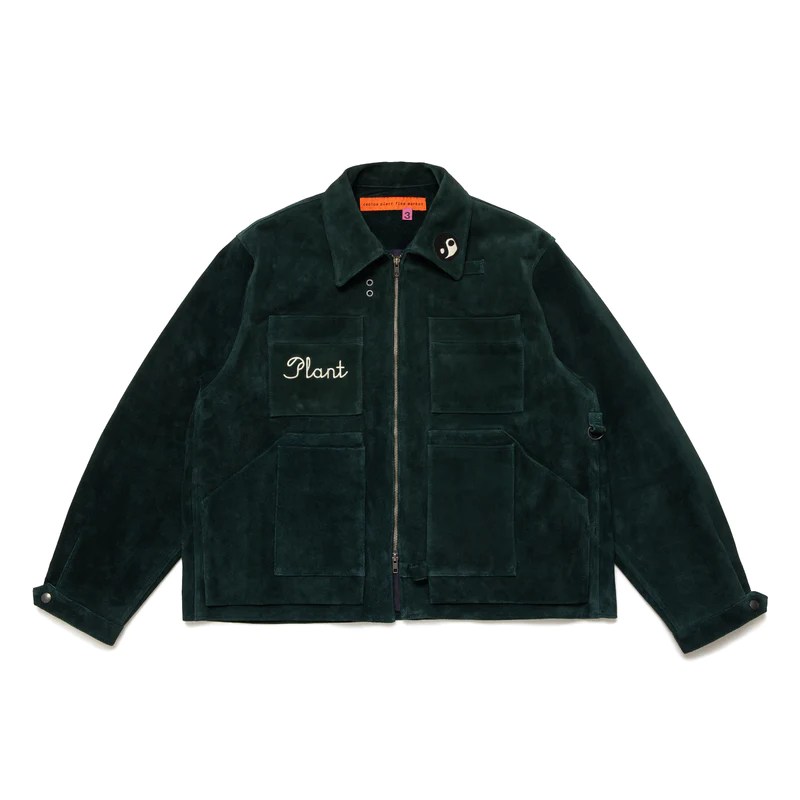 Price: $1,680
Yes, it's a suede jacket that'll cost you over a grand, but if you're looking for that head turning statement piece, something that you can reserve for those moments where you really need to shine and be the coolest in the room, what other brand is going to get you there aside from Cynthia Lu's Cactus Plant Flea Market?
This is the brand beloved by Tyler the Creator, Pharrell, Lil Uzi Vert, Offset, Willow Smith, Khalid… the list goes on. If someone is an ultra cool musician, it's safe to say they've got a few CPFM pieces in their wardrobe.
If you're not feeling the price tag, CPFM has several other pieces that are much more sensibly priced, but this is easily the coolest piece so we had to shout it out.
EDITOR'S PICK: Dandy Del Mar — Tropez Terry Cloth Shirt Berdea Tayana Print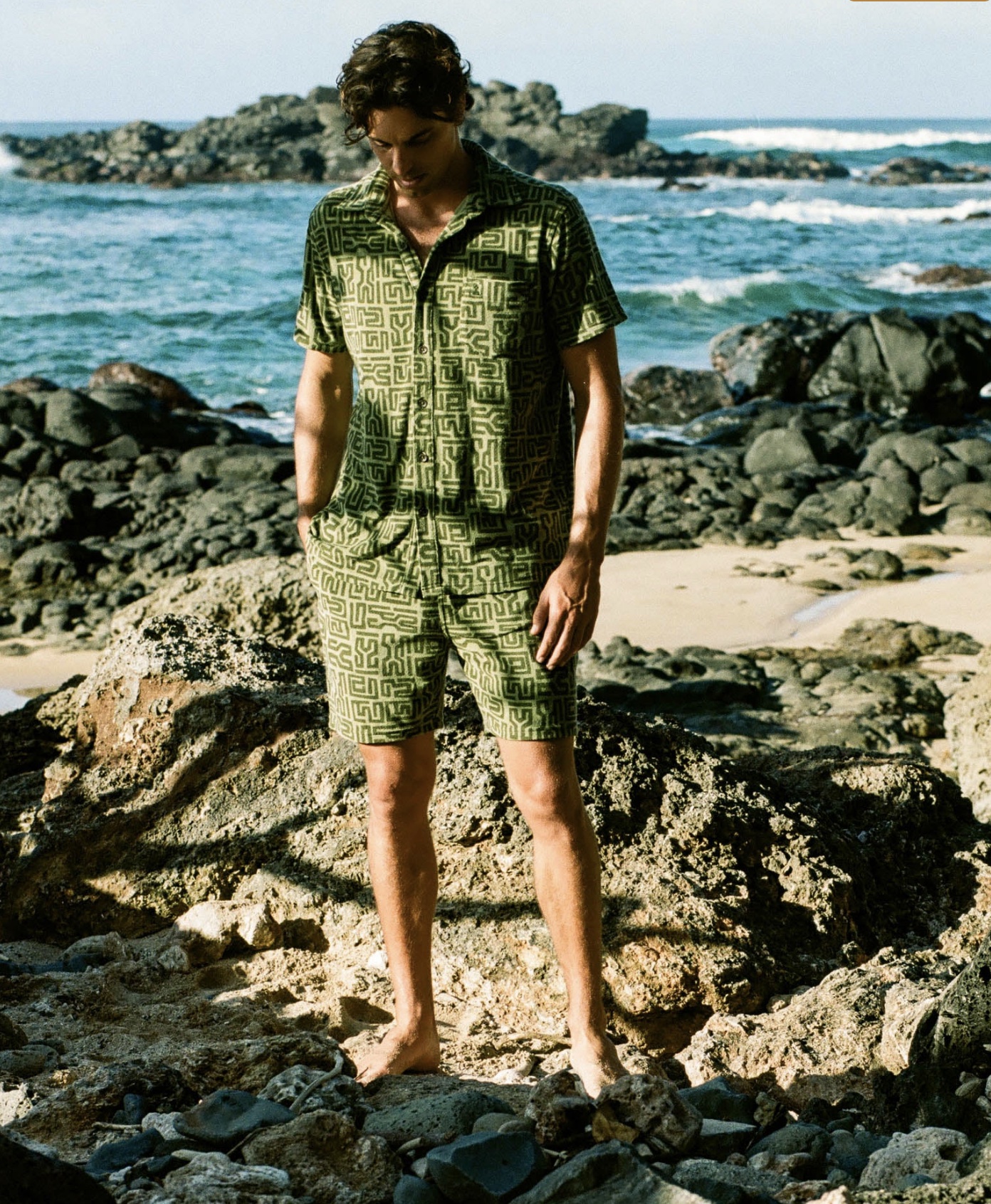 Price: $119
Is resort wear season ever over? Is it really?
September is when we drop our fall travel hot list and when prices to Western Europe finally start to stabilize. You could make a case that this is actually prime resort wear season.
If you're going to do all over terrycloth it's got to really work. If the patterns are too bold you can quickly become "dude whose whole personality seems to be derived from loud clothing sets." You don't ever want to be that dude. This look, from resort wear icons Dandy del Mar, is subtler and, in that, cooler. A little more understated and organic seeming (as in, you seem like a cool Italian or Frenchman instead of an American with something to prove).
The pattern is engaging without going full Dan Flashes and the colors are muted enough to look good even if you're not the same proportions as Dandy's models. Living in Laguna Beach, I wear my set… probably a tad too often — the terry cloth itself makes it a nice "tropics in the evening" or "Mediterranean in fall" type of fit. — Steve Bramucci
EDITOR'S PICK: Sheep Inc. — The Checkmate Cardigan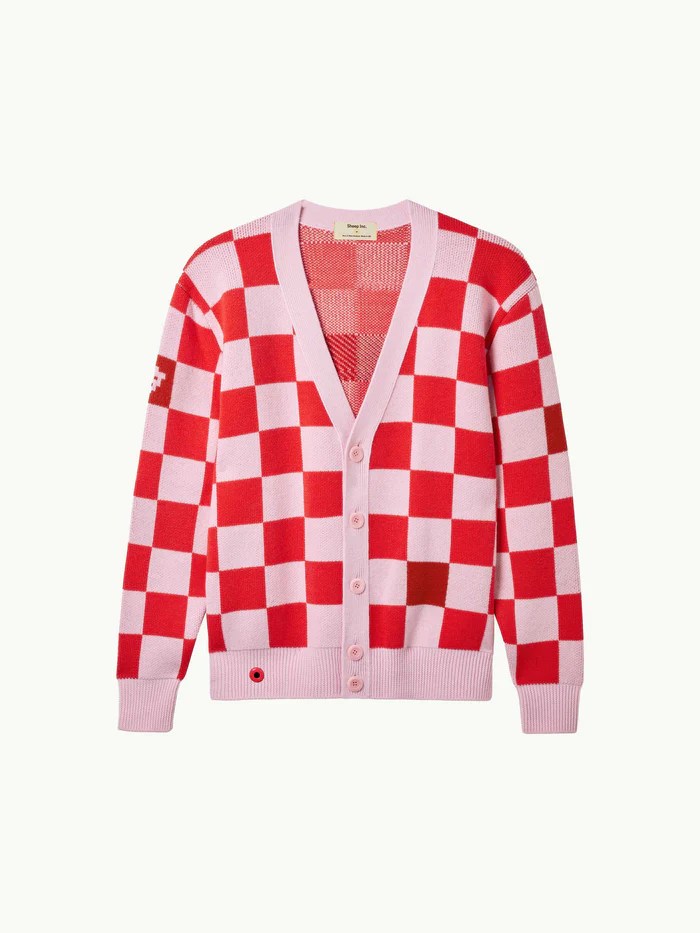 Price: $430
I have gone from "not knowing about Sheep Inc. at all" to "biggest Sheep Inc. stan on earth" in an embarrassingly short time. This sweater is just incredibly well made. It feels like couture quality. It's heavy but also cozy, which seems to be a tough needle to thread with cardigans. The design is just unexpected enough — leaning into the pink and featuring a little space invader-type sheep logo.
I am never one to swoon over website copy but the way that Sheep Inc. is outpacing other brands with regards to sustainability is borderline embarrassing. They lay it out in their packaging and each product carries an NFC tag that allows you to literally tap in with the sheep whose wool you are wearing while also unpacking how the brand has become carbon negative. It's a hell of a gimmick and a fun conversation piece on a sweater that (I can say from experience) is going to get a lot of comments.
One important thing about "green" fashion brands: No one will give a flying fuck how much you love the planet if the clothes don't look cool. I don't fully agree with it but… such is life. That's why I'm such a Sheep Inc. cultist — the clothes look amazing and they wear amazing. As in, you look good in them. Plus with most of the operation centered overseas, you're not likely to see someone rocking the same pink chessboard sweater this fall.