Anybody who thought the vinyl resurgence was just a fad was mistaken: The industry has experienced a legitimate revival. As a result, music fans are interested in physical media in ways they may not have if the decades-old medium hasn't made a comeback. That doesn't mean everybody is listening to just their parents' old music, though. That's part of it, sure, thanks to rereleases that present classic albums in new ways. A vital part of the renewed vinyl wave, though, is new projects being released as records, of which there are plenty.
Whatever you might be into, each month brings a new slew of vinyl releases that has something for everybody. Some stand out above the rest, naturally, so check out some of our favorite vinyl releases of September below.
Beastie Boys — Hello Nasty (Deluxe Edition)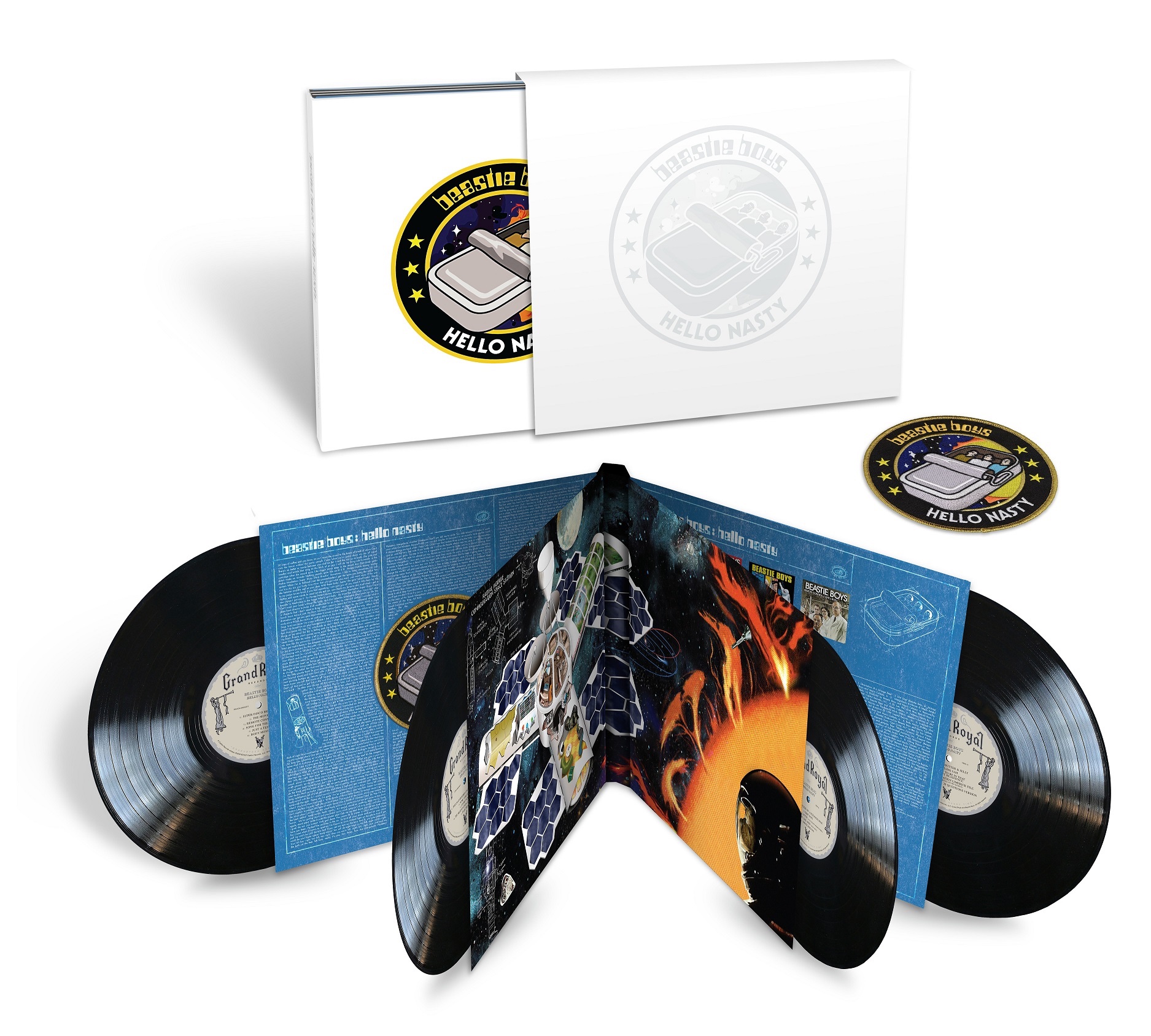 Beastie Boys are perhaps best known for their '80s and early-'90s output, but they were still getting after it later in the decade. Hello Nasty was a No. 1 album in 1998, and now that the project is turning 25 this year, the group has reissued it with bonus LPs (for 4 LPs in total) that have a number of bonus tracks (and there's even a sew-on patch for you in the box set).
Get it here.
Aesop Rock — Skelethon (10th Anniversary Deluxe Edition)
Skelethon was a turning point for Aesop Rock, as his sixth album came five years after its predecessor, None Shall Pass, and it was his first album to be completely self-produced. So, as it turns 10, Aesop has given it premium treatment, which includes a 3-LP package that includes "a gatefold jacket with revised art layouts, printed sleeves, a 4-panel insert with full album lyrics, two cream & black marble-colored vinyl, and a UV printed ultra-clear bonus disc vinyl with four exclusive bonus tracks."
Get it here.
The Eagles — Hotel California (Box Set)
It's very likely there's no song/album about a hotel more famous than the one by The Eagles. Now the group has dusted off the album for a new limited edition (there are 17,500 numbered copies) of the album that was mastered from the original analog master tapes, and is pressed to high-fidelity MoFi SuperVinyl.
Get it here.
Green Day — Dookie (30th Anniversary Deluxe Edition)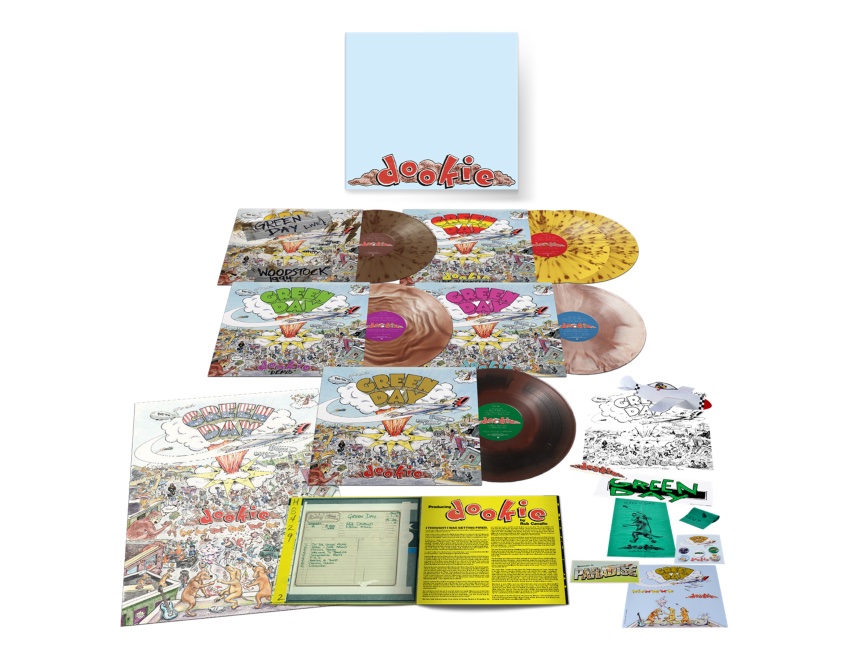 Dookie is certainly in the conversation when it comes to the most classic albums of the '90s. It's somehow already been 30 years since it was released and the band has released a vinyl box set that has a bunch of rare and unreleased material, as well as other goodies, included.
Get it here.
Steely Dan — Aja (Reissue)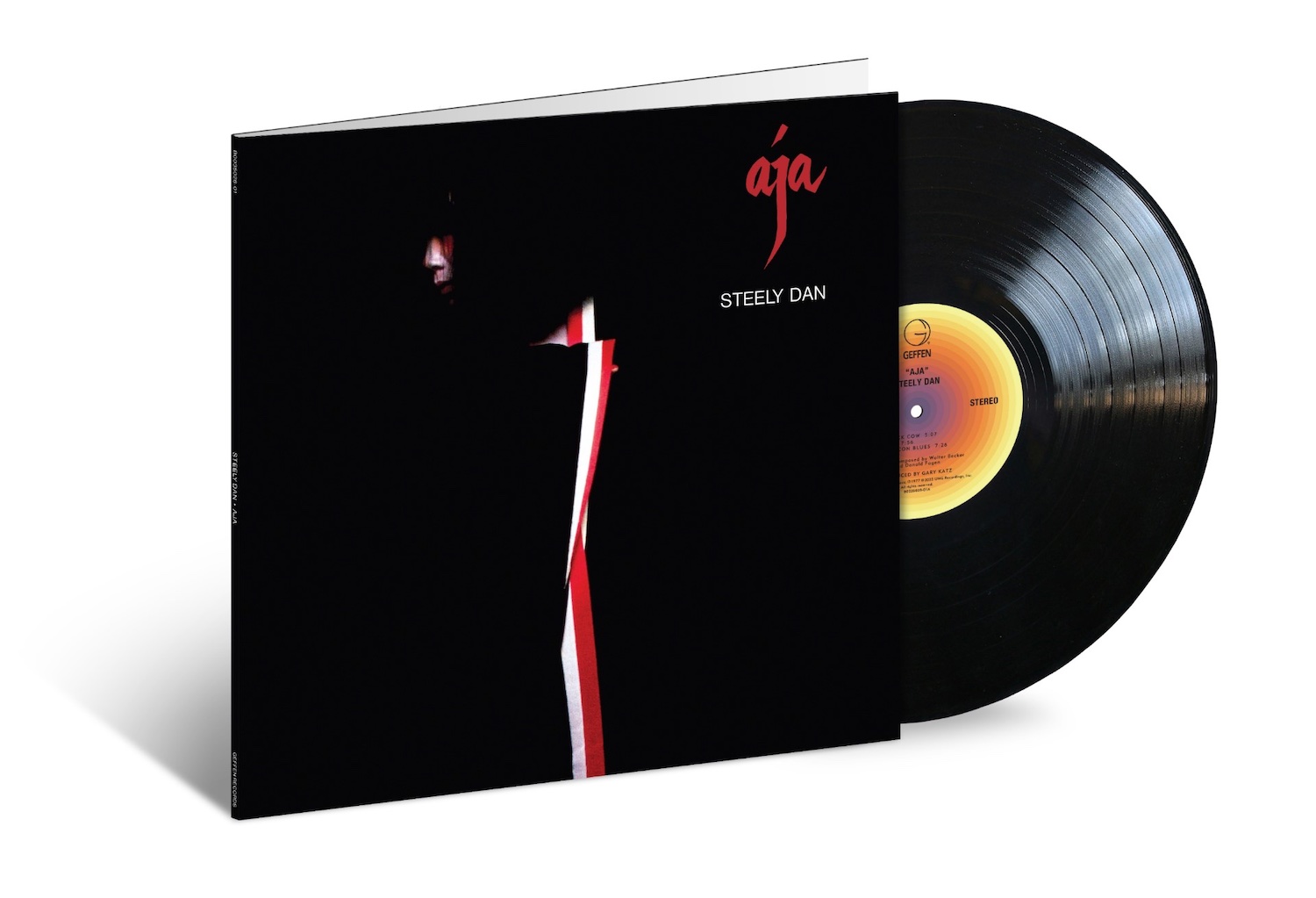 Steely Dan is in the midst of a vinyl reissue series and up next is the 1997 classic Aja. For this edition, the album has been remastered "from an analog, non-EQ'd, tape copy."
Get it here.
Haim — Days Are Gone (10th Anniversary Reissue)
It doesn't feel like Haim's been around long enough for anniversary reissues, does it? Regardless, Days Are Gone is 10 now, so the sisters are re-releasing it for the first time ever, housed in a new package, exclusive poster, a printed transparent slipcase, and more.
Get it here.
Huey Lewis & The News — Sports (Reissue)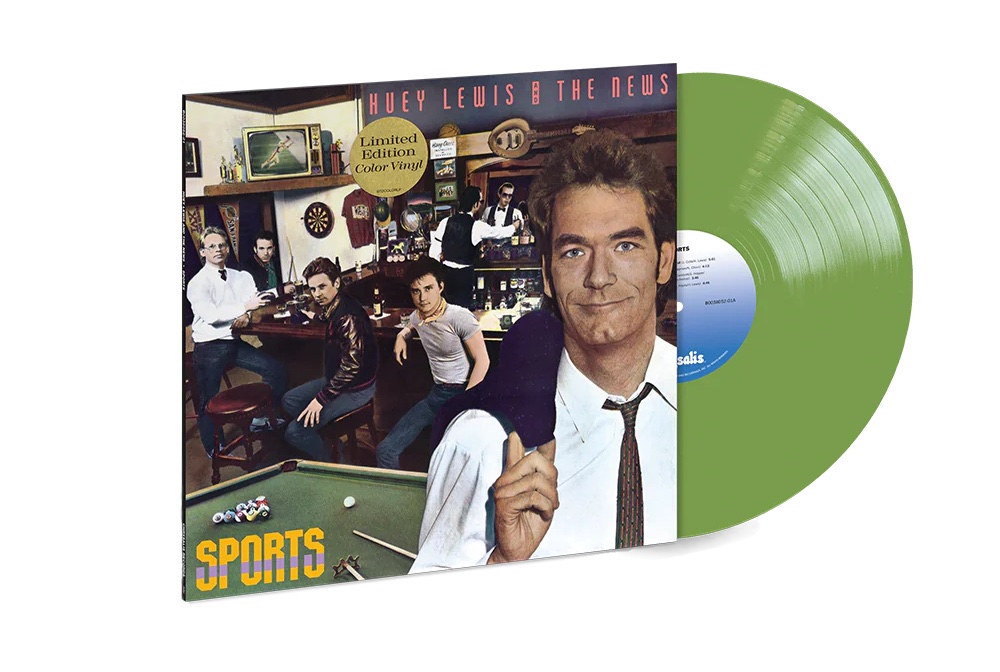 Sports was an unstoppable album in 1983, yielding four top-10 hits and managing a rank of No. 2 on the year-end album charts in 1984. The album is 40 years old now and now we're treated to a fresh pressing, including one edition featuring olive green vinyl.
Get it here.
The Replacements — Tim: Let It Bleed Edition
The Replacements' Tommy Stinson recently spoke with Uproxx about the band's new Tim box set, and he said of how the project sounds on this particular release, "I think it sounds more the way it should have sounded to begin with. The funny thing is there were two records that we did that I always felt sounded terrible and this is one of them. It always sounded bad to me, and when it came out it seemed that everyone whitewashed — including the record company — that there was something wrong with it. Intrinsically, I've always known what was wrong with it. The original mix was mixed on f*cking headphones. So I don't suspect Ed Stasium mixing it on headphones. I don't really know anyone that mixes on headphones, but I always knew there was a problem with that. So this is great. I'm pretty stoked on it."
Get it here.
The Who — Who's Next (Reissue)
Uproxx's Steven Hyden recently dove deep into this release, saying this reissue proves Who's Next is "the ultimate classic rock album." He wrote in part, "It is, simultaneously, one of the most overexposed rock albums ever, with a reach that extends into every sports stadium (and CSI franchise spin-off) known to man, and an intriguingly nebulous idea dreamt up by a genius who earnestly believed that his music could elevate his audience to a better, heretofore untouched astral plane. […] It offers proof positive that aiming for the impossible can result in achieving the incredible. And that's why it's the ultimate classic rock album."
Get it here.
Tom Waits — Swordfishtrombones, Rain Dogs, and Franks Wild Years (Reissues)
Waits is in the midst of reissuing some of his most classic albums on vinyl, and a few of them are available now. Waits is personally overseeing the series of newly remastered rereleases and each album is available on gorgeous colored vinyl.
Get it here.
The Breeders — Last Splash (30th Anniversary Original Analog Edition)
This 30th anniversary reissue of Last Splash actually marks the first time the album has ever been remastered, making this the best the classic project has ever sounded. Also included is "an exclusive, one-sided etched 12-inch which excitingly features two brilliant and previously unreleased tracks — 'Go Man Go' and 'Divine Mascis,'" which "originate from the original sessions and were left forgotten until the sessions were exhumed to create this new master."
Get it here.
Grandaddy — Sumday Twunny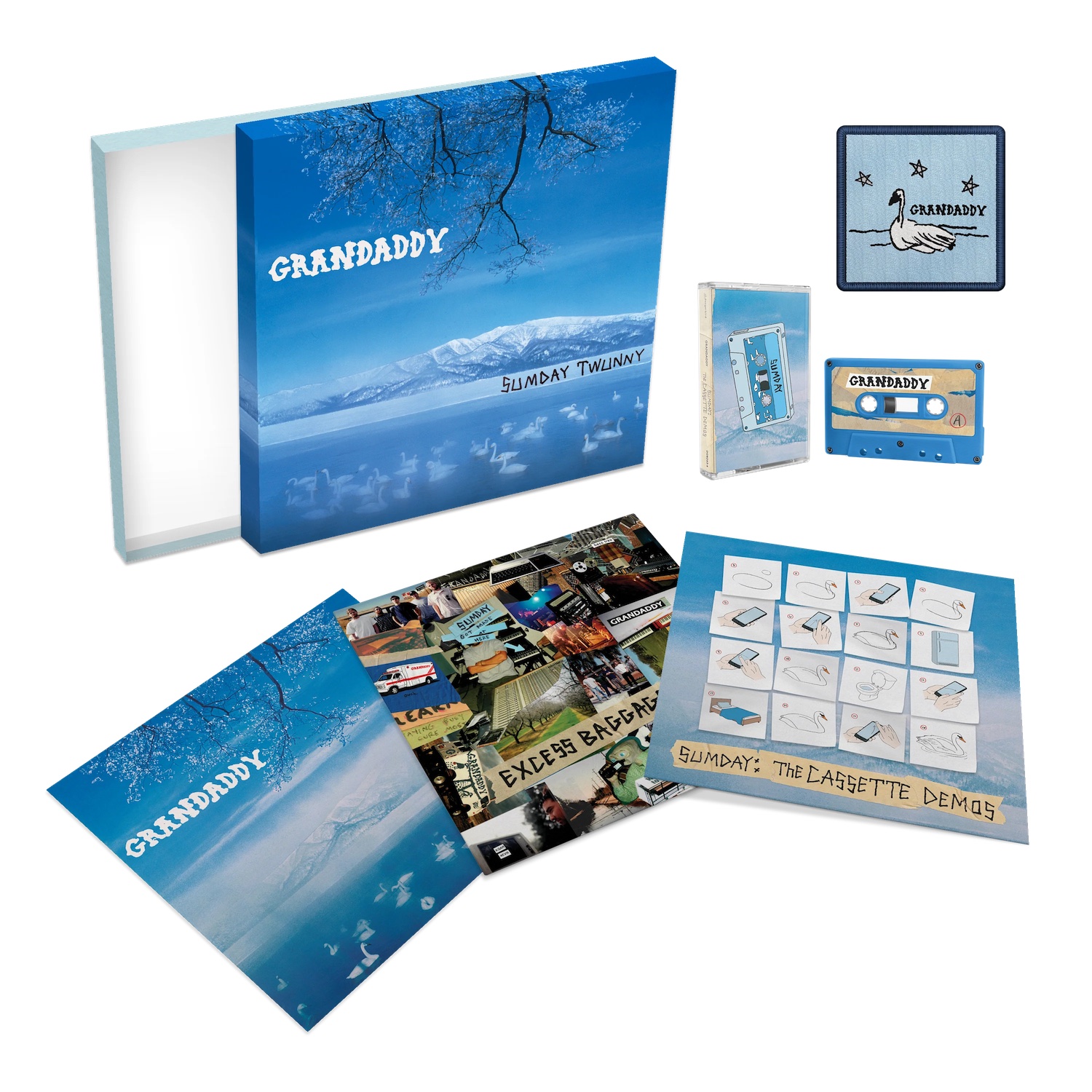 Grandaddy announced this reissue back in May, revealing that it includes the album itself, demos, rarities, and B-sides. Jason Lytle noted," After many years of hammering away at writing and recording as Grandaddy, Sumday seems to be the center of it and where it all peaked. To the journalists we were, 'On the verge of greatness, underrated, overlooked, unsung.' It was a tumultuous and exciting time for us for sure. Also very exhausting."
Get it here.
Some artists covered here are Warner Music artists. Uproxx is an independent subsidiary of Warner Music Group.