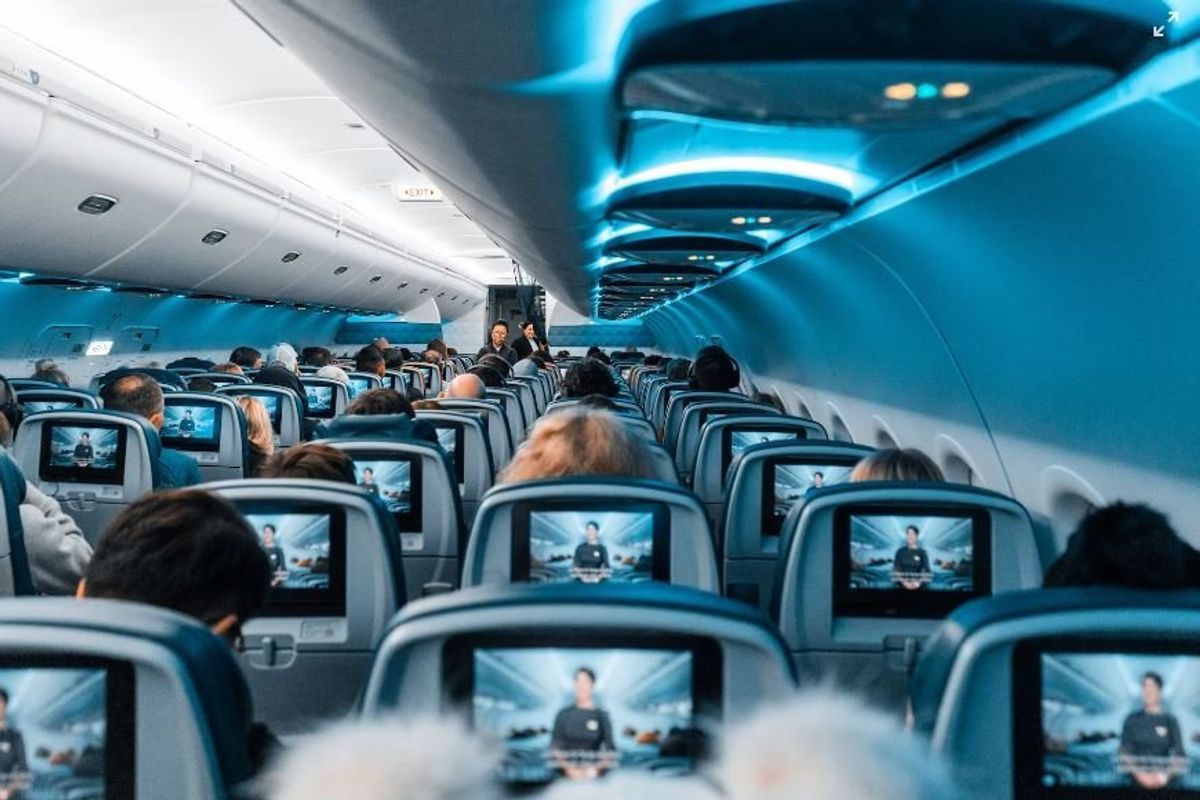 Since the onset of the COVID-19 pandemic in 2020, the airline industry has been unpredictable, to say the least. From the glut of canceled flights over the past year to changing travel restrictions, travelers haven't felt too confident flying the friendly skies.
Amidst the turbulence, there are some changes that travelers should consider when booking their flights. Experidia's "2024 Air Hacks Report" shows that travelers should reconsider how far out in advance they buy their tickets, on which days to make the purchase and the days they travel.
Airline prices rose 22 percent from March 2022 to March 2023, so travelers have to be savvy to get the best deal. The good news is that Expedia says that ticket prices should be cheaper in 2024, although only by around 3 percent.
---
Cheapest day to fly
According to the report, the cheapest day to depart on your flight has changed recently. It used to be that the cheapest day to get a flight would be Tuesday or Wednesday, in the middle of the week. This is because it's hard for many folks to get away mid-week because of work considerations. Also, companies that send their employees on trips often do so on weekends these days.
So these days, the cheapest day to fly out has been moved up to Thursday, which isn't too bad for people looking for a weekend getaway. However, you won't want to return on Sunday, because that is the most expensive day to fly. Travelers who book their flights on a Thursday save around 16 percent over booking on Sunday.
If you're looking to take a quick trip to Vegas, it might be best to do a Thursday to Monday trip.
Cheapest day to buy your plane tickets
Sunday may be the most expensive day to depart on your dream vacation, but when buying your plane tickets, it is the least expensive day. The most expensive day to book a flight is on Friday. Travelers who book on a Sunday instead of a Friday can save around 8 percent on their flights.
When to book a flight for the best deal
According to Expedia, the best time to book a domestic flight is 28 days before departure. Travelers who booked 28 days before departure saved 24 percent on average compared to those who waited until the last minute.
The best time to book an international flight is farther out. Expedia says the best time to book international travel is 60 days before departure and no earlier than four months out. Travelers who booked 60 days out saved around 10 percent compared to those who booked further out, as average ticket prices peaked around four months from departure.
If you're looking to book a big international vacation in 2024, Europe and North America are still hotspots. A recent poll published in The New York Post found that the top 5 places that people want to travel to are Mexico, Canada, and France, which are all tied for first place at 42 percent, followed by Spain (40%), Italy (32%) and Greece (21%).
According to Expedia, the most popular tourist destinations in the United States are New York, New York, Los Angeles, California, and Las Vegas, Nevada.