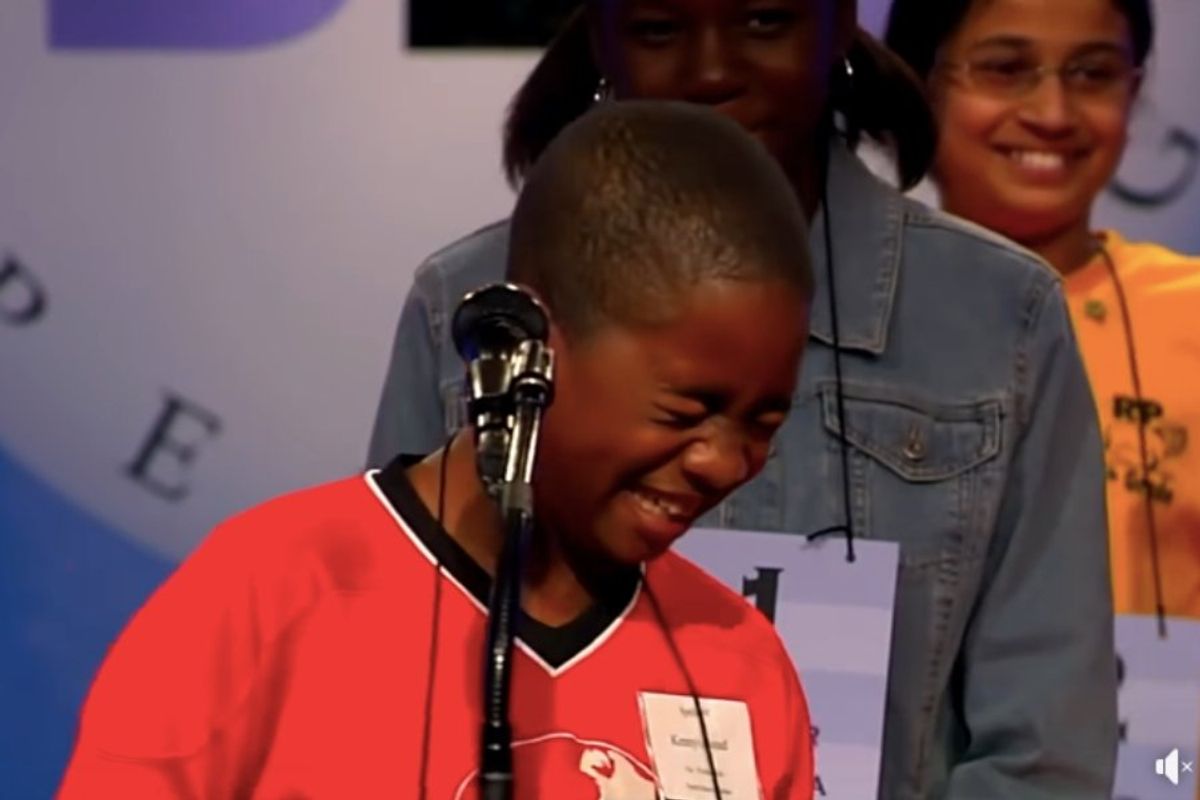 Almost 100 years ago, nine newspapers joined forces to create a national spelling bee to help promote literacy. Now the Scripps National Spelling Bee has become so popular that was televised for 27 years on ESPN before moving to its own network in 2022.
The Scripps National Spelling Bee is a serious competition with students who have studied arduously to memorize root words, phonetic rules and unusual spellings in the hopes of being crowned the nation's spelling champion. The honor also comes with a $50,000 cash prize, so the competition is fierce.
But that didn't stop one competitor from bursting into giggles at being asked to spell the word "sardoodledom."
---
During the 2007 Scripps National Spelling Bee, 11-year-old Kennyi Aouad approached the microphone with serious concentration when it was his turn to spell. But when the judges told him the word he was to spell and he repeated it, he burst out laughing.
"Sardoodledom" isn't a word most of us have ever even heard, much less recognize. (It means "mechanically contrived plot structure and stereotyped or unrealistic characterization in drama"—basically "melodrama"—according to Merriam-Webster.) It does sound a bit funny saying it out loud, and even one of the judges started giggling at the young contestant's reaction to it.
Watch Kennyi lose it repeatedly as he tries to make it through his turn:
Despite how serious the competition is, these kids are still just kids and people loved seeing his joyful reaction to a silly-sounding word.
"His laugh!!
I love that in the seriousness of spelling bees, he was able to be himself. This made me smile!" wrote one person.
"So cute. Smart with a touch of sense of humour," wrote another.
"Talk about breaking the tension!!" shared another. "I love it and he got it right!"
If you're curious, Kennyi placed 34th in that year's spelling bee. He would go on to compete again, however, and tied for 5th place in the 2009 bee.