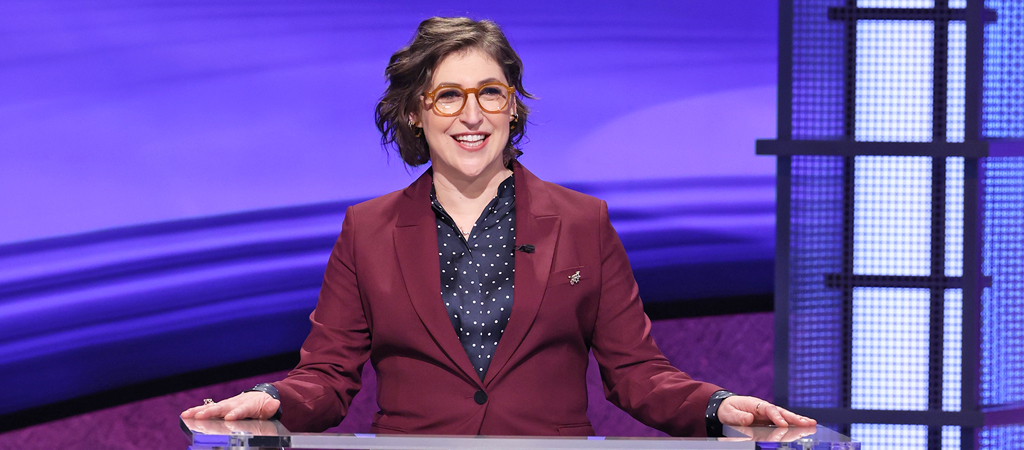 Mayim Bialik sure is busy. On top of hosting Jeopardy! — except when there's a WGA strike on — she's rebooting Blossom, the show that made her a star, although this time it won't be a sitcom. She also has a podcast, Mayim Bialik's Breakdown, where she uses her PhD in neuroscience to talk mental health with experts and fellow celebs alike. She's gotten some big names, but there's a white whale she's desperate to coax onto her show.
In an interview with Vanity Fair, Bialik revealed she's been "trying" to get "Weird" Al Yankovic to come on and talk mental wellness. Alas, he's proven a little reluctant.
"He says he doesn't have anything to talk about, but my feeling is everyone has something," Bialik said. "We're very happy to talk to people just about their journey. To them, we say, we're not looking to dredge up dirt or make anyone uncomfortable. But once we start talking, they are comfortable, so they trust us. When I'm vulnerable, when [cohost] Jonathan [Cohen]'s vulnerable, people seem to open up. I'm not a therapist, but I've sure sat in a lot of therapist's rooms."
Bialik and Cohen launched the podcast during the height of the pandemic, and initially, she said, the idea was to stick to experts and specialists. That broadened to the rich and famous as well, such as Ben Stiller and Matthew McConaughey. Some guests find it downright therapeutic.
"Leslie Jordan talked so openly about crystal meth and what it was like to come out as gay," she explained. "One of the things we most hear people say is, 'I've never told anyone this!' Maybe there's something about the way Jonathan and I talk to people that makes them want to talk to us. We're not trying to get dirt or be gossipy, but I think more and more people are realizing the more we talk about this, the better we'll all be."
You can listen to episodes of Mayim Bialik's Breakdown here. Perhaps one day it will feature the subject of one of the more outside-the-box biopics ever made.
(Via Vanity Fair)